I rarely wear my clothes more than once as I own so many… so I'm letting some of these pretty dresses go at slightly lower then cost price.
Free local shipping for purchases $50 and above. I do meet ups at my convenience.
All items are in great condition. Gently washed or dry cleaned. If worn before it's definitely less then 12 hours.
Please email me at renzze@gmail.com or leave your email and item no. in the comments and I will get back to you. Transfer within 3 days or risk losing the piece to the next interested buyer.
Happy Shopping! ( click to enlarge any of the pics! )
#1 Black Dress with Tropical Prints PENDING
– This dress/tunic is casual but eye catching!
-suits a S gal as a dress or a M/L gal as a tunic top that will look great with leggings.
– belt is not included
– S$ 43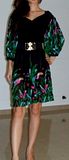 #2 Black BCBG inspired dress with tie ribbon
– Very unique design that's great for dinners
– The color makes it wearable for most people.
– Note that this dress doesn't photograph well but it's very eye catching…
– Fits XS to S babes as strap is adjustable
– S$75 *sold*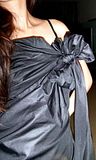 #3 Brown dress with prints
– Great for the movies!
– Can be worn with or without belt
– Belt not included
– Fits S to small M gals
– S$ 28 *sold*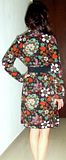 #4 Black polka dotted dress with red belt
– One of my favourite casual dresses… love the cap sleeves… sweetheart neckline and cute red buttons.
– It doesn't come with the belt in the picture but with another nicer red belt!
– Please ignore my sis in the 2nd pic… I reused some old pics as I'm to lazy to take new pics of this dress!
– This is a free size dress that would fit a S or a small M gal perfectly!
– $50 *sold*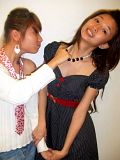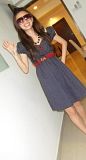 #5 Zara inspired Black & White silk dress
– Brand new and not worn before!
– Black and White will always be classic and timeless pieces.
This ZARA inspired printed dress is made of silk and is so comfortable and flattering.
The ruched front eccentuates your assets and the bold prints are yet another head-turner!
The black under lining ensures you party away without showing off a tad too much!
ptp 16″, down 34.5″
(there is an elastic under the bust area and thus it fits a XS-M well.)
– S$ 30 *sold*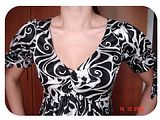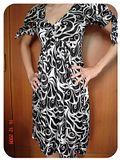 #6 Red and Black Houndstooth print dress
– Beautiful dress with a very comfy Lycra material.
– I have the same dress in Black and white.
– Belt not included
– Suits S/M gals
– $38 *sold*


#7 Azzar Vicar Dress
– Brand new not worn!
– This tube dress/tunic is absolutely gorgeous!
Simple to accessorize and easy to dress up with,
yet very detailed with pleats in front, and runched sides (check out the bandeau).
– All dresses/tunics measure 14″-18.5″ pit-to-pit (comes with a super strong elastic band for that extra safe hold),
26.5″ down (I'm approx 1.69cm and it ends mid-thigh),
& 5.5″ for the length of the bandeau.
– S$28 *sold*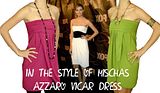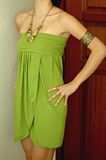 #8 Navy Blue Dress
– Brand new not worn.
– I couldn't wait for the arrival and bought something similar so selling this at cost.
– Fits S/M
– $ 35 *sold*