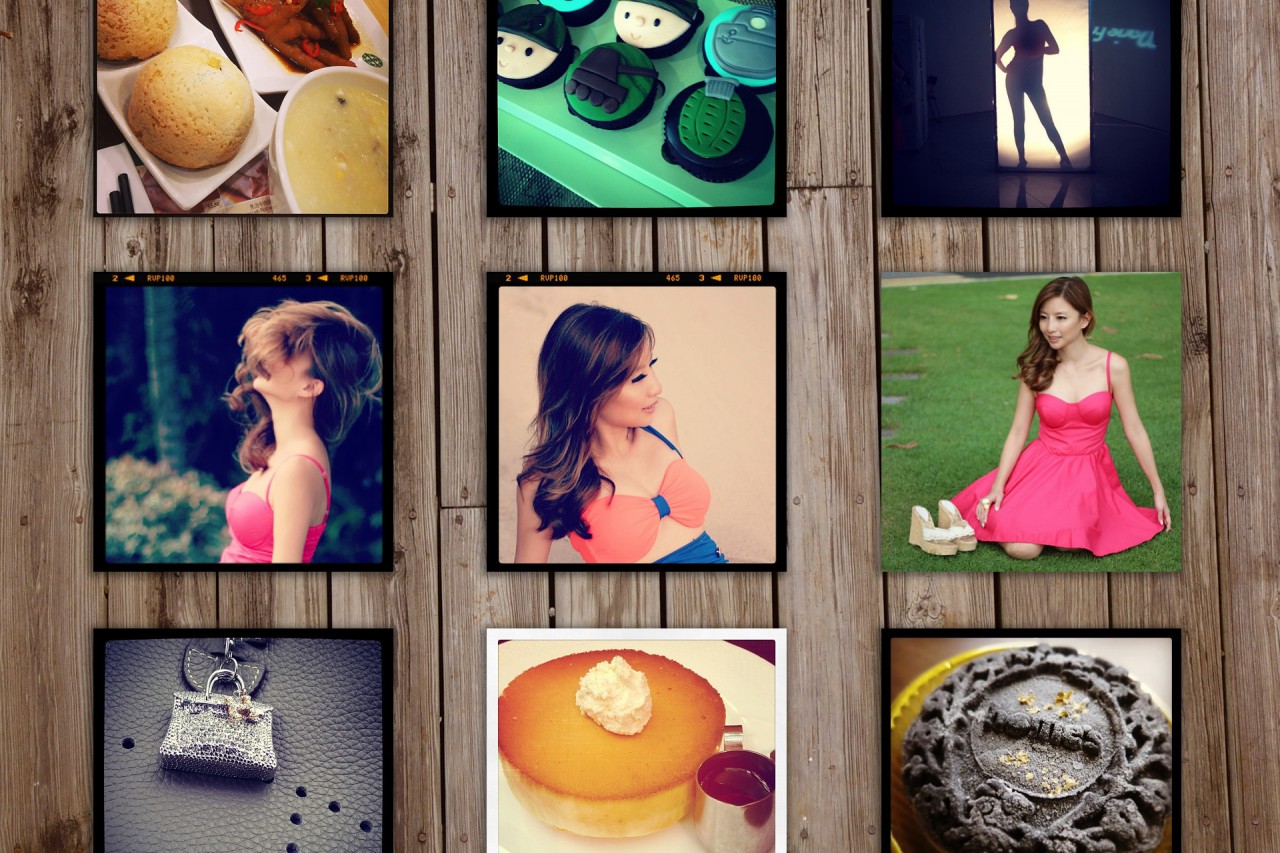 A quick recap of my September 2013 before October 2013 comes to an end.
I had my first yoga trial class at Updog Studios in early September and it has changed my fitness routine. For those of you who are keen, Updog Studios is now offering no obligations free trial classes at both Grandstand and Big Splash! I'll share with you even more exciting promotions in a post next week so look out for it!
I attended the Marie France Bodyline event and had a chance to interact with their new celebrity ambassador, Angela Tong Ying Ying. You can see more photos of Angela on my Marie France Bodyline post.
Learnt and tried out a new tea time snack – La Tarte Tropézienne!
Boxing it out after yoga class in the Updog Studios locker room. LOL.
Sorting and packing all my various accessories in an attempt to located my missing Chanel passport cover. I really should try to be more organized; my hashtags for this instagram post says it all. #hatepacking#messyme #toomuchthings #needtostopbuying
A Thursday Throwback photo to a time where I had short hair. I can't believe this was just end of last year!
Sushi gave me this super cute blinged up Birkin Bag Charm which I now hang on my Hermes Evelyn.
Had a lovely luxury spa day at Passage New York.
I gorged myself silly with snowskin durian mooncakes from different brands until I fell sick and couldn't have anymore mooncakes the week before Mid-Autumn Festival.
Love this pink sun dress!
Another throwback photo where I had crazy long hair!
Spent time with Sushi and my godsons at RWS Equarius Hotel. The garden suite is really lovely!
Had lovely tea with Sushi and Vernice and spent some time catching up!
Tried and blogged about Ecostore products. I love chemical free products that try to make a difference.
Cute cupcakes and my awesome army themed nails that I got at an event to show support to our boys. I'll blog more about it soon!
Wore my Cartier diamond ring out. It rarely makes an appearance on my hand because I'm  so careless and always afraid I'll lose it.
Finally tried Hoshino Coffee's Souffle Pancakes for Sunday brunch and I love it!
Visited the Kranji War Cemetery for the first time since I was a kid.
Had a lovely dinner at Tim Ho Wan to try their dim sum with fellow bloggers from my Boracay trip. It was such a fun dinner and we definitely over ordered. My conclusion is that the Singapore's Tim Ho Wan is just not as nice as the one I had in Hong Kong.
LJH eyelash serum shows growth in lashes from just 3 days and it's just amazing. Will blog more about LJH products soon!
This retro swimsuit I wore really reminds me of Sailor Venus of Salior Moon!
Officially joined Updog Studios in September. I haven't be going consistently but I try. You can read all about my experience as a newbie and my quest for a fitter me here.