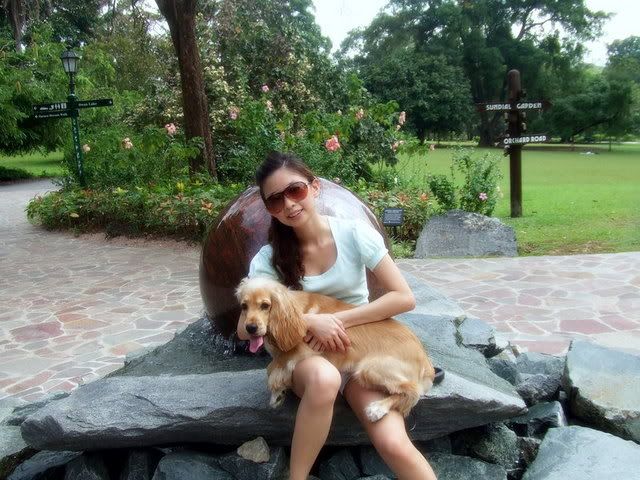 Went for a visit to the Singapore Botanic Gardens with Louis since I had to drop by the American Embassy to pick something up the other day. Took the opportunity to try out the new Sony HD DVD video camera out as well!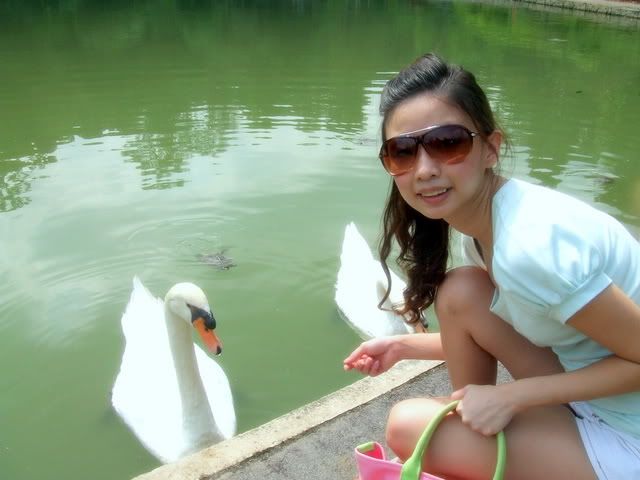 Louis had fun running around the grass! He loves his grass so much! We went by the swan lake and Louis had sort of a "show down" with the male swan! The swan ruffled his feathers and jabbed his long neck around. Louis backed down and lost. Upon seeing Louis retreat and submission the swan wagged his tail! And I really do mean wag his feathered tip tail victoriously! I never knew swans could do that! It was fun to watch! I caught it on the video but haven't got down to uploading it… Will do so when I'm free.
Oh yes! One more picture. I saw a beautiful cherry blossom tree near the swiss garden. It was so pretty and pink … my camera couldn't capture it well but I loved it!