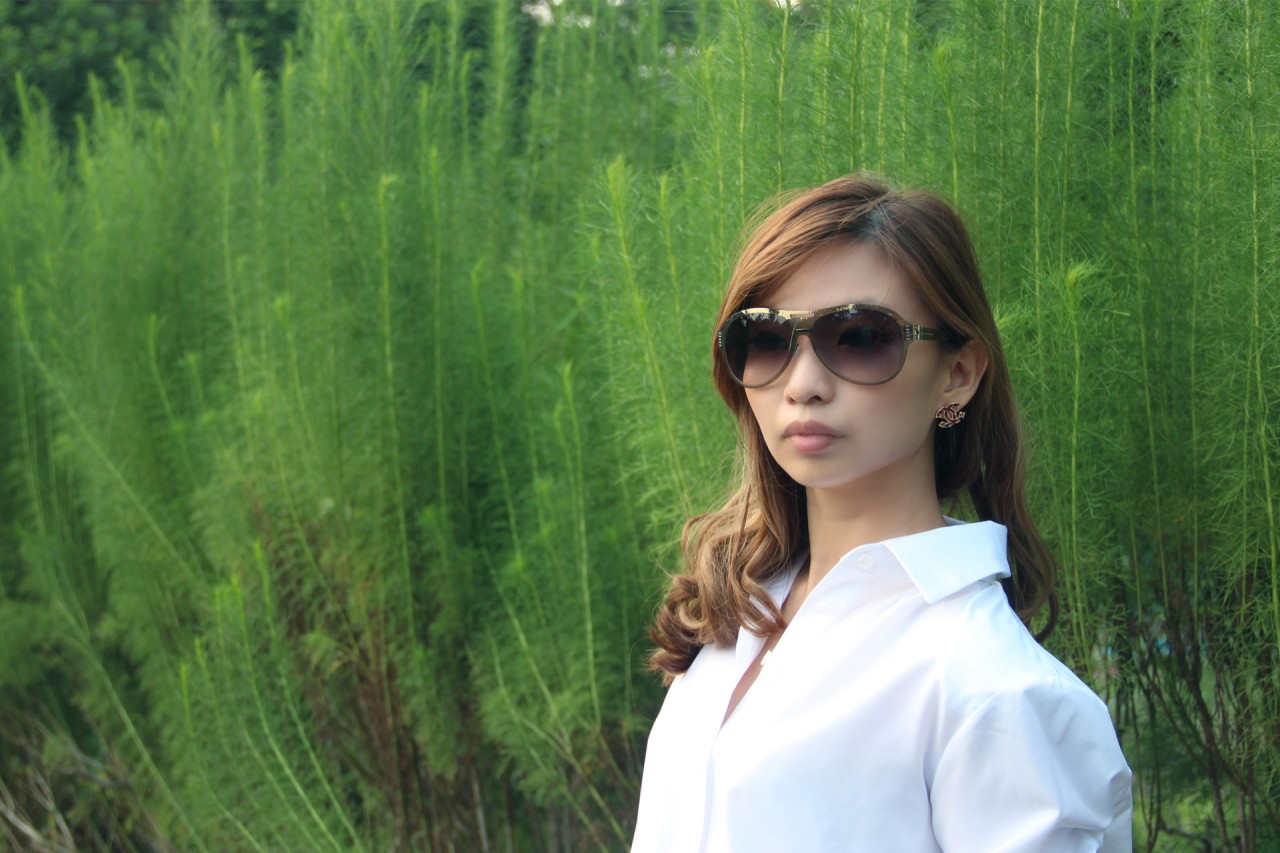 I love dressing up and experimenting with different styles but there are 2 comfy simple styles that I always fall back on. Here's sharing my 2 simple styles with you. On my lazy days or when I'm rushing about you'll catch me in either one of these 2 styles.
Simple Dress
I'm quite girly when it comes to dressing up and on lazy days or days where I'm too busy to plan my outfit, I usually end up wearing a simple cotton dress. I keep a healthy supply of such dresses in my wardrobe as they require no effort to put on and looks just as presentable with heels or flats.
Dress: Liz Lisa
Hair Clip: Korea
Earrings: Chanel
Eyewear: Glossi
Bag: Korea
Heels: Japan
It takes less than 5 mins to put on the entire outfit and it gives a casual girl next door vibe that is suitable for a coffee run, meetup with girlfriends, casual date or even meeting your date's parents for the first time. I think by incorporating my Glossi eyewear in this simple outfit it enhances the girl next door vibe.
Shirt & Denim 
Most of my girlfriends will certainly agree that my style is girly and feminine. But my favourite no frills combo is actually a shirt and denim. It could be denim jeans or denim shorts, doesn't matter as long as it's paired with a shirt. I do own quite a number of shirts of different material, styles and designs and so far none of them have gone out of style. I absolutely love how comfortable and classic this style is.
Great for running errands, this outfit combination can be once again dressed up or down depending on the types of accessories and shoes you match it with. I always pack a shirt and denim in my luggage whenever I travel. They are on my travel must-have list because not only do they go so well together, they mix and match well with a ton of other things to pull different looks together.
I have a lot of shirts and this white one has been in my top 10 favorite shirt list for the last 3 years because of the peekaboo lace back. You might have seen me wear the blue denim version of this shirt on my blog before. I wish I had bought an extra to keep because they don't have this design anymore and I wear it so often I'm worried the white well yellow 🙁
Earrings: Chanel
Eyewear: Glossi
Shirt: Ching
Jeggings: Topshop
Belt: YSL
Bag: Hermes
Heels: Christian Louboutins
This was also the outfit I wore when I did one of my "Glossi in Cinemagraph". Have you seen it ? (click here)
So now you know my favorite 2 simple styles. Which one do you prefer?