Just a little update before I move on to my main entry. In regards to my hair, I chopped off 6 inches and had it permed! Not sure if that's a good move but my head sure does feel much lighter. I also don't have to spend hours in the shower shampooing and conditioning my waist length hair. In return… I gave up my dolly look and curling tongs. I have naturally straight hair… so after this perm… it'll be 3 to 4 months before my hair grows out and my curls straighten… then I'll get to try something different again! I'll put up the new hair picture later on this week.
Back to the original intention of this post! I just wanted to blog about my little (OK…. fine!… not so little) shopping trip with my sis and her bf. My sis couldn't wait to spend her Ang Pow money!!! Being 7 years older then them… there was bound to be differences in the shops we prefer but it was a good exchange of ideas! Thanks to Shannon for being such a wonderful "Christmas tree" (translation: shopping bags holder) to the two sisters.
Since shopping with them was a rather rare occasion… I decided to treat them to Japanese lunch at Wasabi Teh.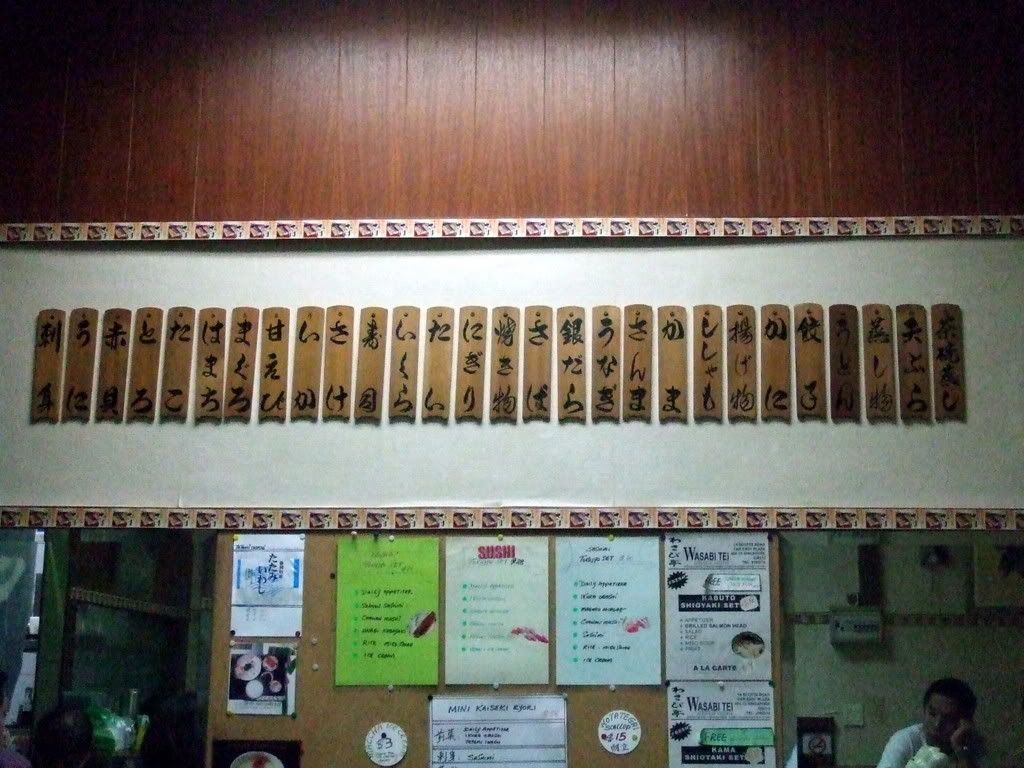 I've heard about this place from many but it was my first time there. The establishment is similar to the small eateries along the streets of Japan. Portions are big… and food's pretty good though the owners are not really friendly.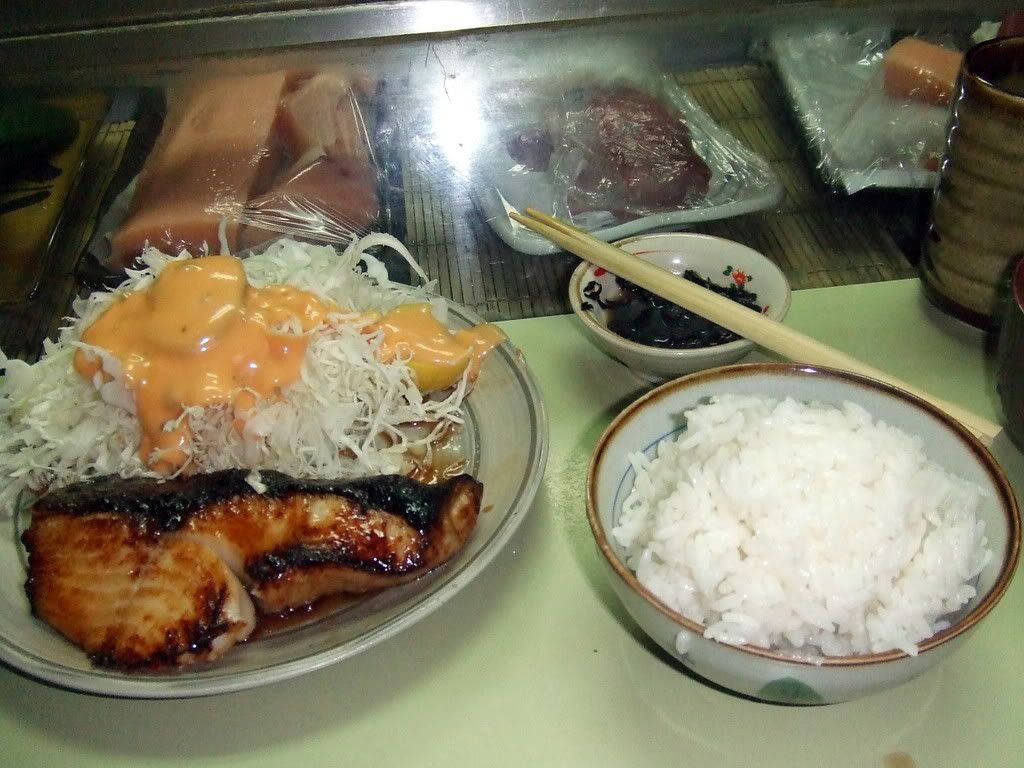 Here's my Gindara set.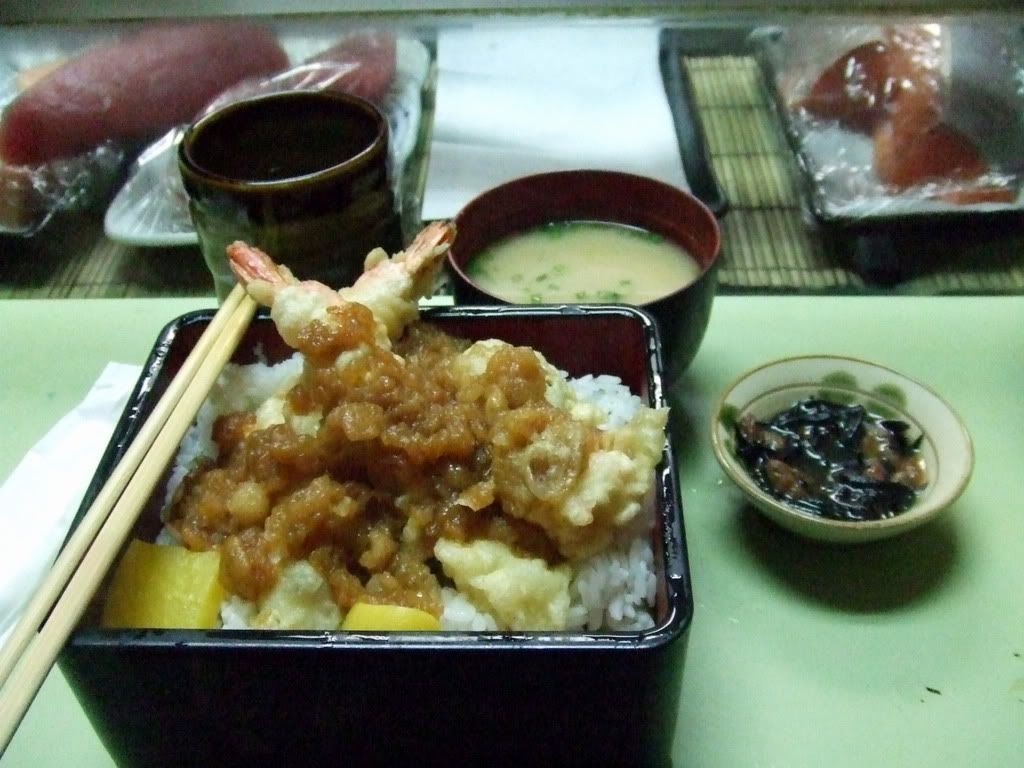 Janice's Tempura set.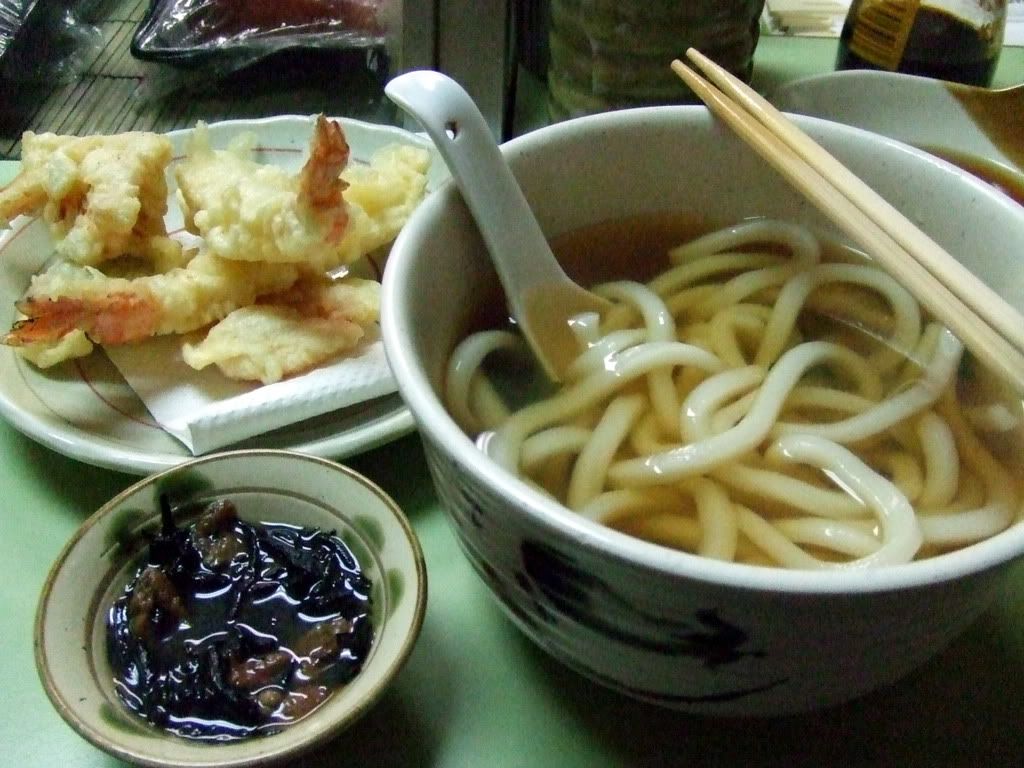 And Shannon's Tempura Udon set.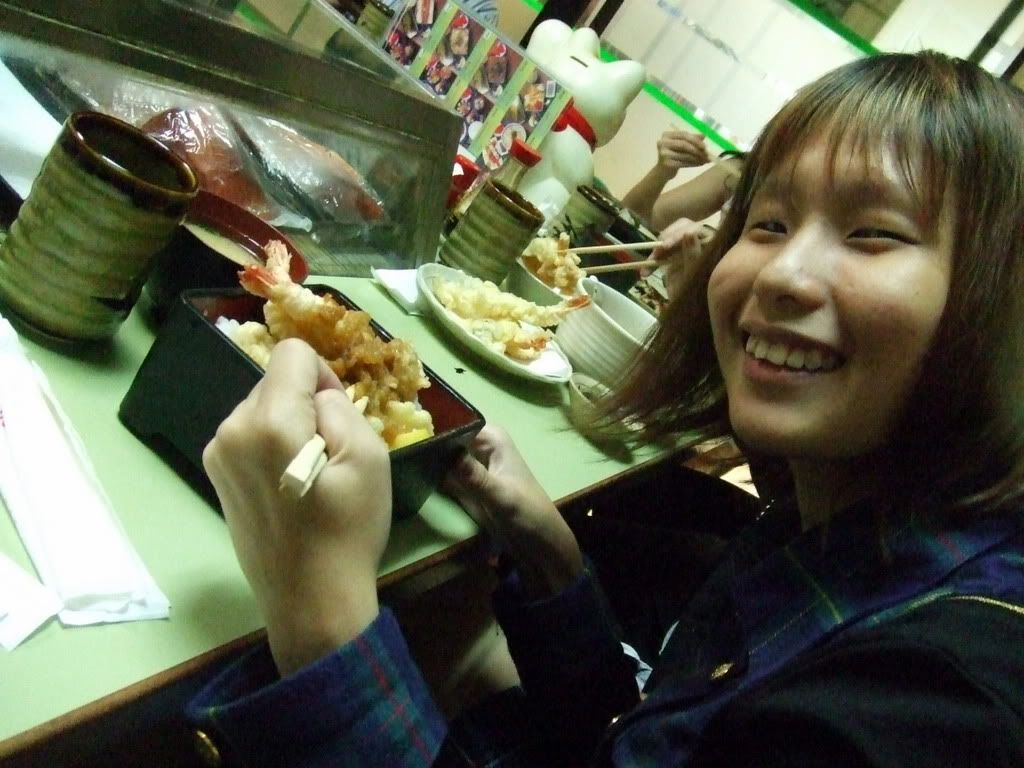 A very happy Janice!
After all the walking and trying on clothes we had our break at Coffee Beans. There was a lot of nonsense talk and playing around with Janice's new street wear clothes she bought at Haru.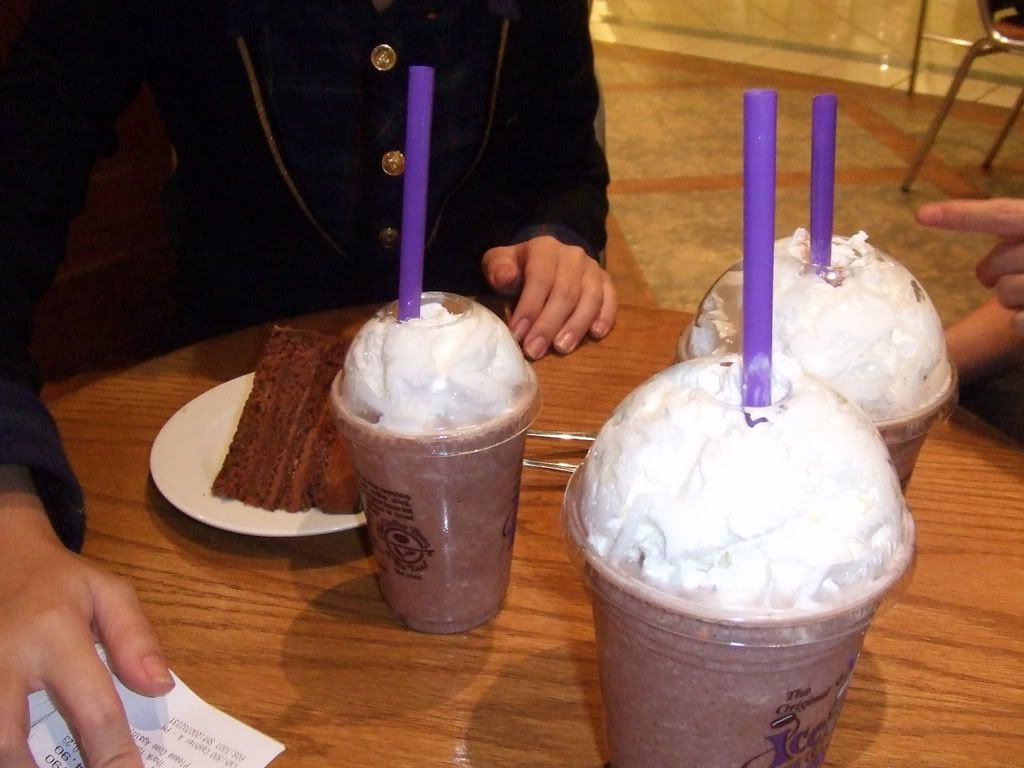 That chocolate cake was too sweet for me… wonder how Janice finished it!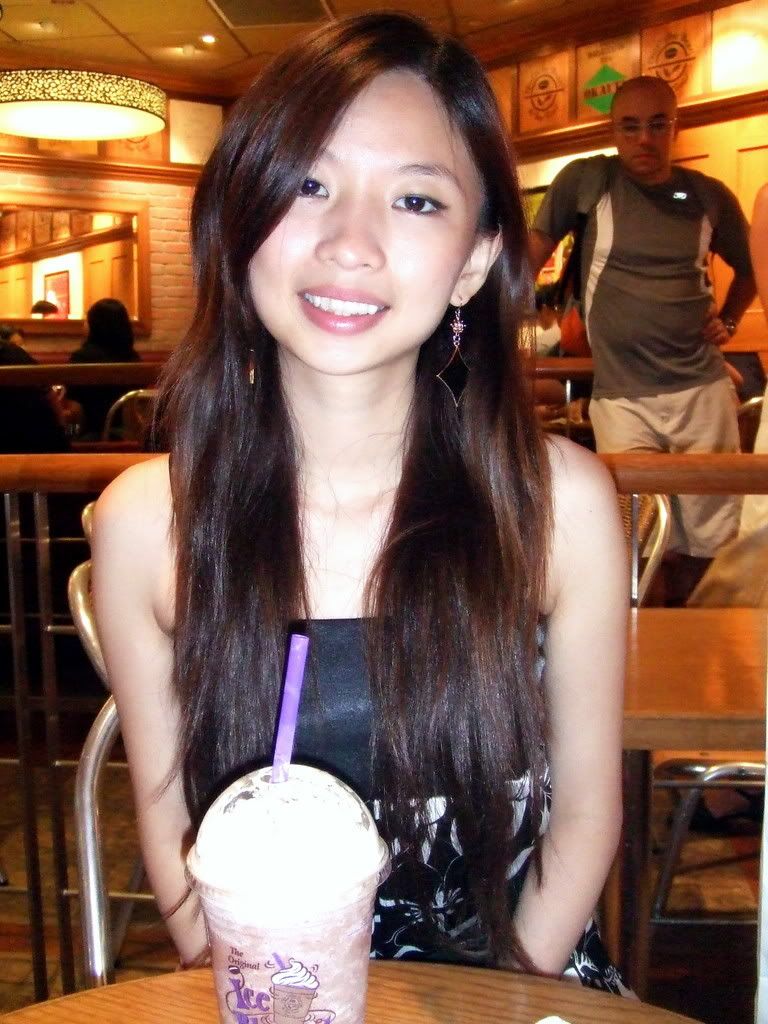 This me! I missed the honeydew ice blended! The really should make that drink a permanent fixture in their menu… but pure chocolate makes me happy too!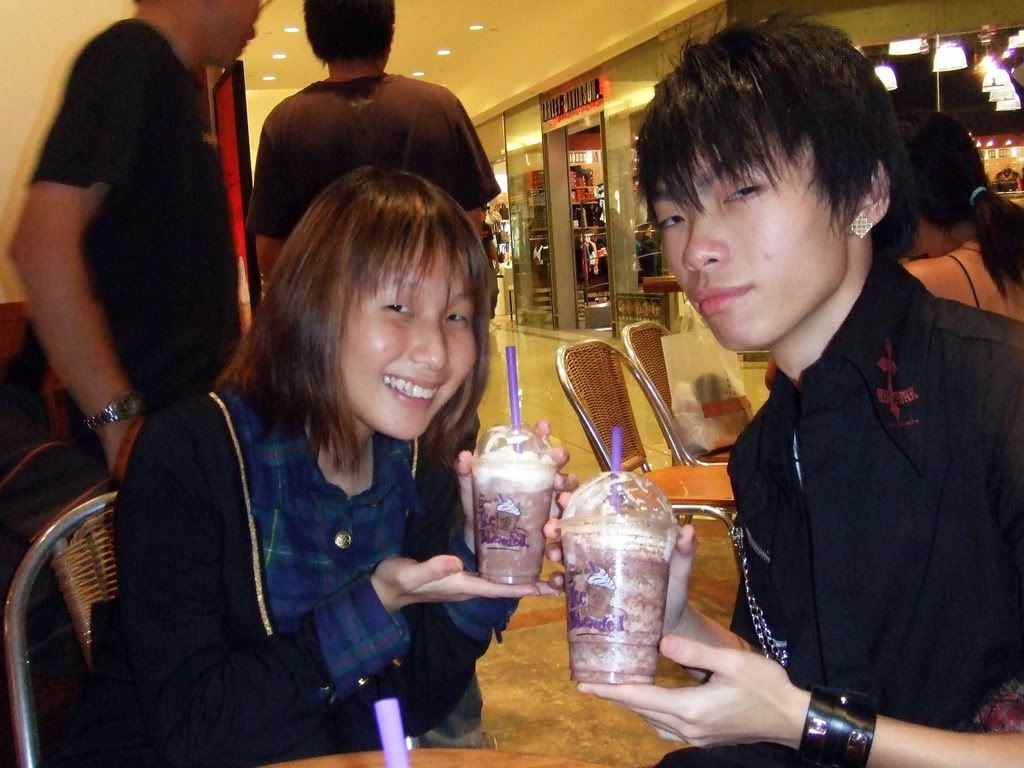 The couple. Just realized that I was the "light bulb" the whole day!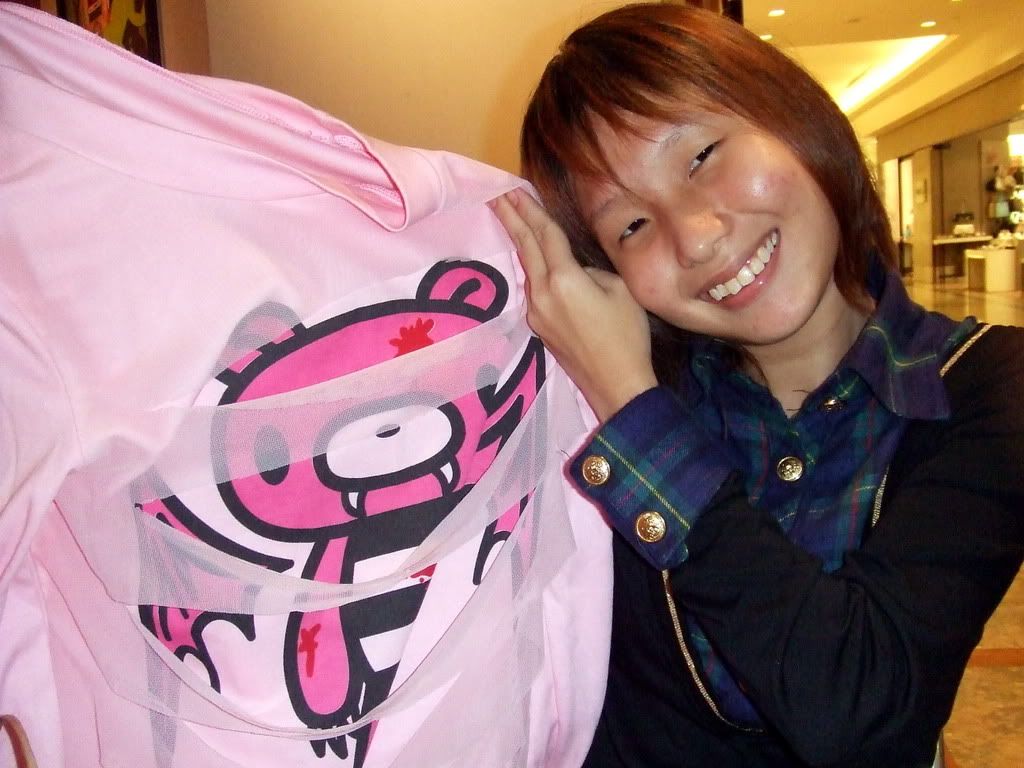 My sis with one of her new buys.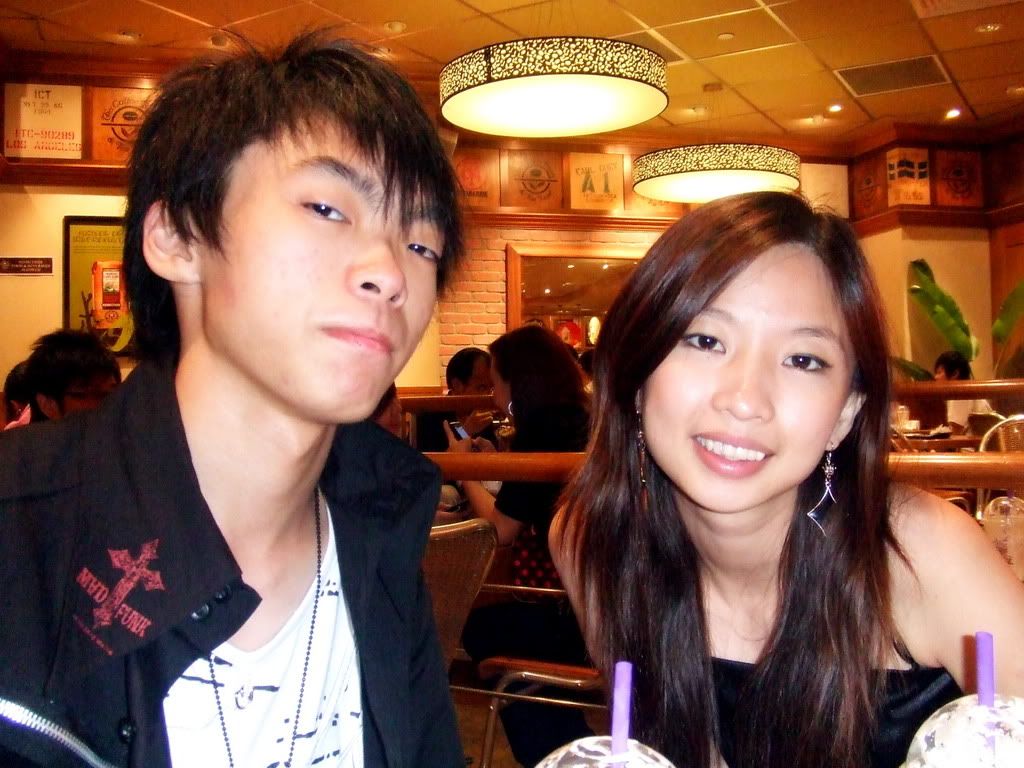 Shannon looks so dao next to smiley me!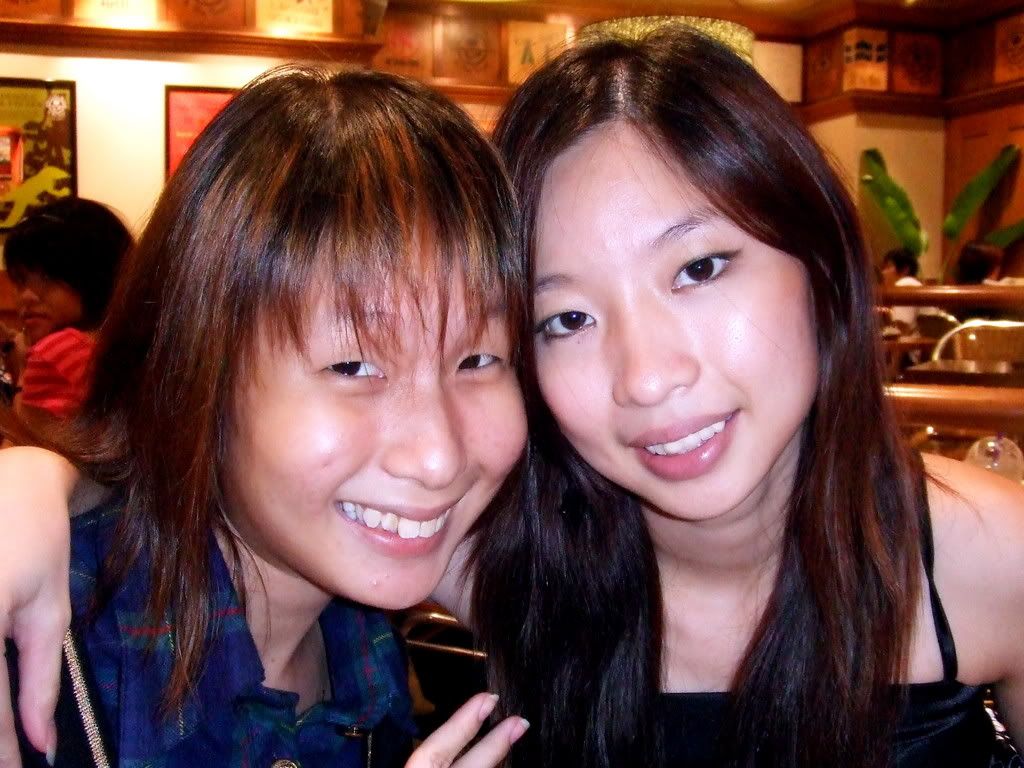 Just some camera whoring with my sis.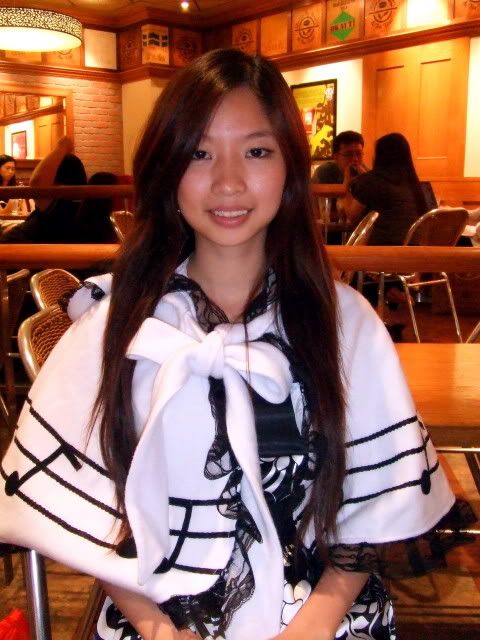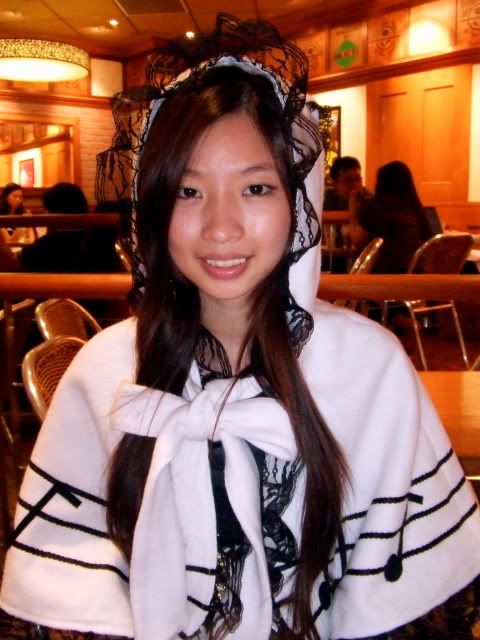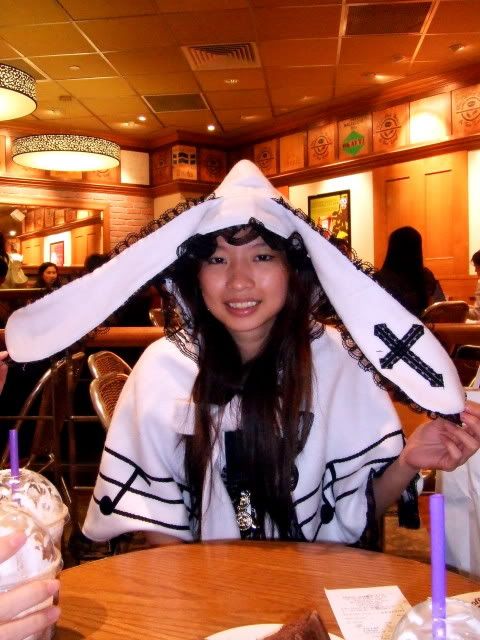 Oh ya… I also tried on this cos play caplet my sister bought. I think the other patrons at the cafe must have been amused by our silly antics. The cape has many interesting details and looks pretty good in real life. But looking at these pictures… the cape looks a little Ku Klux Klanish with the hood on.
Lastly…. I love the outfit my sis wore that day! I bought the jappy school girl outfit as a gift for her to wear on CNY but she had other outfits planned out…. so she wore it out on the shopping day instead. I think she looks so cute in it! Just got these two pictures I took of her outfit at my place uploaded from the other camera.