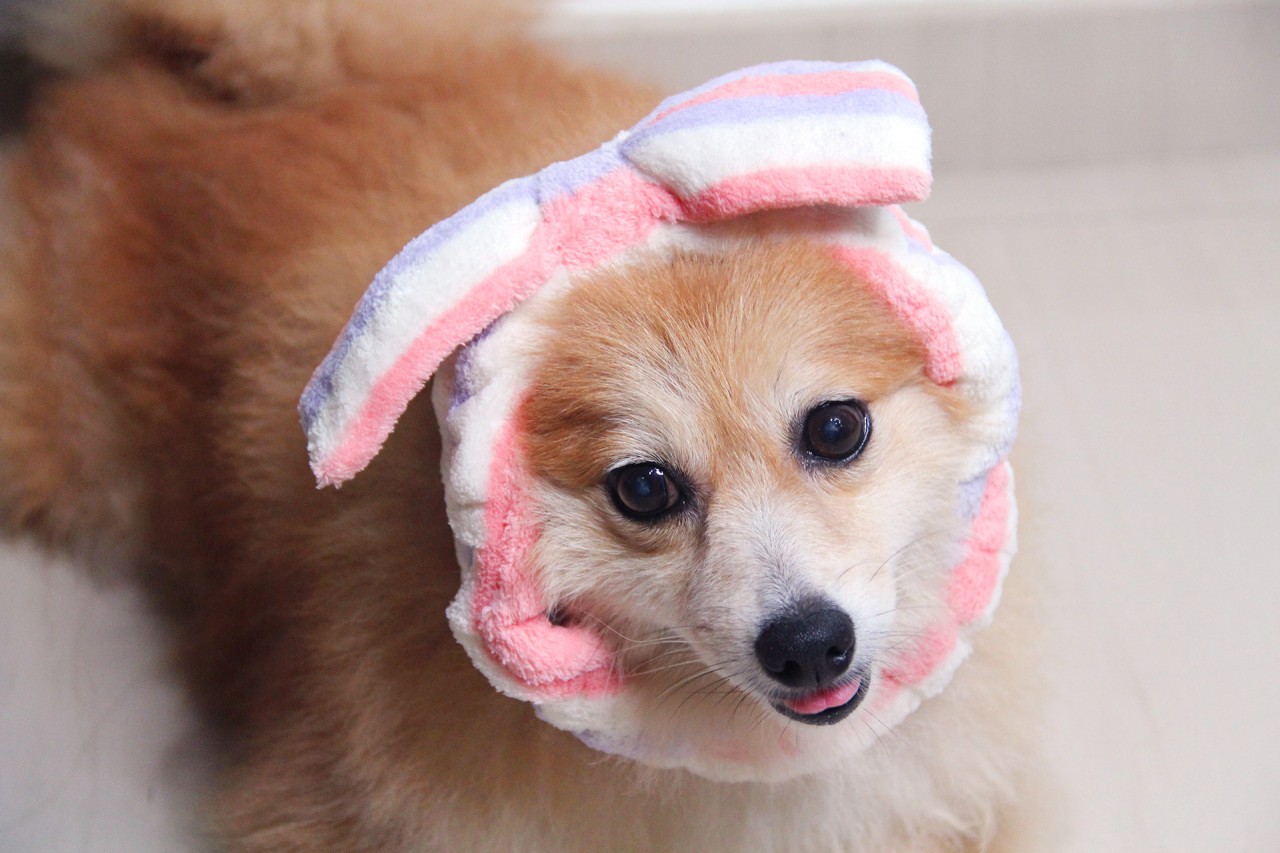 Sometime last month, I finally learnt how to shop on Taobao after they launched their SEA site. I've long heard about the awesomeness of Taobao from family and friends but never got around to shopping for anything on the site because I was unsure about how to get the items shipped from China to Singapore. Additionally, I was also a little intimidated with dealing in Chinese.  I can speak Mandarin but my reading and writing skills are a tad rusty.
Eventually, the allure of having 800 million choices of products at low prices (China is after all the origin of most manufactured goods) is just too hard to resist so I gave Taobao a shot and I don't think I can ever look back. With the new launch of Taobao in SEA, parcel forwarders are now assimilated into the Taobao check out system.
I was so happy to receive my first parcel from Taobao but this was only the beginning of a beautiful relationship. If you are a recovering shopaholic then I think you should stop reading here. But if you have resigned to being a shopaholic (like me), a bargain hunter or want to spend your hard earned money in the most value for money fashion, you'll be eternally grateful for discovering Taobao.
Please be warned that this is going to be a incredibly long post and I will be sharing with you on how to buy things on Taobao so that you don't need to fumble around the site too much. Honestly, there is a small learning curve when making your first purchase on Taobao but once you have bought once, you'll find that it is extraordinarily simple to shop on Taobao.
Surfing on the Taobao website, I found that you can find almost anything at a much lower price compared to anywhere else. I started shopping for things I knew well such as small items and clothing. Let me first share with you some of my initial purchases.
I bought this super cute Hello Kitty 8000 mAh powerbank for less than SGD18 only. It's super cute and kept my phone and mobile wifi router powered up for my end year travels.
As this was one of the first few items I purchased, only after receiving it did I find out that power banks or anything flammable or containing batteries should be avoided as these are considered sensitive goods and may or may not be accepted by the forwarding company. I guess I got lucky!
While browsing for the Hello Kitty power bank, I also picked up an adorable My Melody handphone cover for my iPhone 5. I like to use soft covers whenever I travel because it is slightly more shock absorbent when bumped or dropped.
I scored a couple of terry bow head bands that were useful in keeping my hair in place whenever I wash my face or put on a facial mask. I was so excited to find pretty candy coloured striped ones and couldn't decide which colour to get. Since it was cheap, I just bought both colours.
Emmie was curiously sniffing my new purchases so I put one of the bows on her  and I think it made her even cuter. I think this head band could easily double up as an outfit for her.
And here are some photos of me in the bow head band just before I begin my nightly facial routine. Sorry to spam you with selfies but the bow was so pretty I couldn't help snapping a few more photos.
My first Taobao order was placed just before I was going on my Korea winter holiday and I'm especially grateful that my super thick leggings arrived in time.
Hat: Helen
Top: Moussy
Leggings: Taobao
Boots: Sorel
These leggings are one of the warmest I own and kept me warm in Seoul which was a freezing -8C in the city. When I went to Yong Pyeong for skiing, the temperatures plummeted to -17C and these leggings worn under my ski pants kept me super warm and toasty. I highly recommend that anyone traveling to extreme cold weather countries should head over to Taobao to grab a couple of these leggingsnow!
It's about SGD14 a pair and works so much better than the SGD60 ones I bought from winter specialty stores. Many of my friends have already went to Taobao to buy theirs after seeing how cheap and good the quality was.
I wanted to bring this white fur jacket to Korea as well, but this jacket came in the 2nd shipment which only arrived when I was already in Korea. Since I travel pretty often, I'm sure I'll get to use it soon.
I had so much fun mixing and matching the clothing I bought on Taobao with those already in my wardrobe.
Jacket: Taobao
Skirt: Taobao
Watch: Cartier
Heels: Dior
In the photo above, you'll see how the jacket looks in real life. It's exactly the same in the photos and the quality is pretty decent. My trick for buying clothes on Taobao is not to go for the super cheap clothes (less than SGD10) but for the mid range priced pieces (SGD10 – 30) which is still a bargain. This jacket was only SGD20 and the skirt was SGD15.
Top: Holister
Necklace: Hong Kong
Skirt: Taobao
Watch: Cartier
Heels: Christian Louboutin
This skirt was one of my cheapest clothing purchases. It only cost SGD6.50 so I really didn't expect much of it. It's one size only so thankfully I'm quite petite in size and it fits me well.  The quality was thinner that what I expected so I wore it in Singapore instead of pairing it up with sweaters for travels.
The long skirt makes a fun basic piece and by matching different tops and accessories, you can bring out  different vibes.
Top: Givenchy
Skirt: Taobao
Watch: Cartier
Heels: Christian Louboutin
I enjoy mixing and matching designer pieces with cheap pieces so I will be scouting out Taobao for more simple basic pieces that can easily be incorporated in any outfit.
Sweater Top: Taobao
Skirt: Ching
Clutch: Taobao
Watch: Cartier
Heels: Christian Louboutin
I fell in love with the bling-ed up unicorn sweater the moment I laid eyes on it. At SGD14 , I was seriously contemplating on buying all the 4 available colours but I supposed that would just be an overkill. In the end, I chose the black one for versatility.
I've got a lot more outfits that I've worn with Taobao purchased pieces and I'll share that with you in another post soon.  For now, I'm going to give you a brief introduction to Taobao so you can start your shopping spree.
The first thing you need to do is register for an account. You can even do it in English if it's more comfortable for you. Remember to have your email or mobile phone accessible when registering for you to verify your account.
Next, start searching for the items you want by typing in the search bar. If I don't know the item name I want in Chinese, sometimes I just go ahead to type in English.
For example, I typed "humidifier".
Taobao will then give suggestions based on what you typed and in the suggestions, I found out that "humidifier" is 加湿器 (jia shi qi) in Chinese. So I can go ahead to click that to search for more humidifiers. Generally using Chinese characters in the search bar tends to yield the most accurate results.
Alternatively, you can always try using Google Translate then cut and paste the Chinese characters into the search bar. This may not be the best method but it works for most simple item searches.
Once you find the item you want to buy you can select the colour, size and quantity before clicking the blue button to add it to your cart. The orange button is used when you want to purchase the item immediately without entering your shopping cart.
I generally like to buy only from reputable sellers so sellers with golden crowns are the best. I've also bought from sellers with silver crowns and 5 diamonds before with no issues thus far. Personally, I'll try not to buy from sellers with less than 4 diamonds unless I don't have an alternative choice.
Once you have finished shopping, head over to your shopping cart. You can select which items you'll like to check out while leaving the rest dormant in your shopping cart. The total cost of all the items will be shown at the bottom and you can press the orange button to proceed to payment page.
If this is your first time shopping on Taobao, you'll need to set up your parcel forwarding service. In subsequent purchases, you can skip this step as all the details will already be stored in you account.
Add your Singapore address and mobile number before clicking on the blue button.
There are 4 parcel forwarders to choose from, each with their pros and cons. You can read this page to find out more about their fees and restrictions of the different forwarders.
Personally, I always use 4PX because they are slightly cheaper, their shipments have always arrived timely and they will send me an sms to notify me when my packages have arrived at their warehouse or just before they arrange delivery to my home.
Once you choose your forwarder, you'll see the warehouse address as the primary address for the sellers to send their goods to and your home address will be shown as a secondary address.
Next, is payment. Make sure that "Overseas" is selected.
I normally just use my DBS Visa card for most purchases so I can accumulate points. For those of you who have credit cards that give double points for transactions made overseas, you'll be happy to know that this counts as an overseas transaction so you get double to points!
Alternatively, if you don't want to use any cards, you can head over to your nearest AXN machine to buy Alipay credits and top up your Alipay account credits. These credits can be used to pay for your purchases.
Once you have paid, just relax and wait for a few days for your seller to mail out the items to the warehouse. Most of them are quite efficient. You can check the status of the orders under "已买到的宝贝"  or if you have translated the page to English, it'll say "My Orders". When the package has arrived at the warehouse, an orange button appears next to your item and you can click it to view parcel forwarding options.
Feel free to leave your items at the warehouse for up to 30 days (after 30 days storage is chargeable) if you'll like to shop for more stuff before consolidating the shipping. I'm more impatient so I like to send out to Singapore whatever has arrived first instead of waiting for everything. You can choose to consolidate different items or to ship them out individually. Packages take about 3-6 business days to arrive to Singapore.
When I use 4PXp parcel forwarders, most of my orders come within 3-4 business days.
Now just wait for your goods to arrive at your doorstep!
As a special Chinese New Year present to my readers, I will be giving away RMB500 worth of credits to shop on Taobao to 4 lucky winners. All you have to do is
1. "Like" my Facebook page : https://www.facebook.com/renzzepage
and/or
"Like" my Instagram account : http://www.instagram.com/renzze
2. " Like" Taobao SEA Facebook Page : https://www.facebook.com/taobaosea
3. Email why you want the credits and what you hope to buy with it on Taobao (wedding supplies, kids birthday, etc) to renzze@gmail.com and include your name, contact number and address.
I'll pick the 4 most deserving or creative emails as winners.
Contest will run from 20th Jan till 25th Jan 2014.
Happy Taobao-ing!