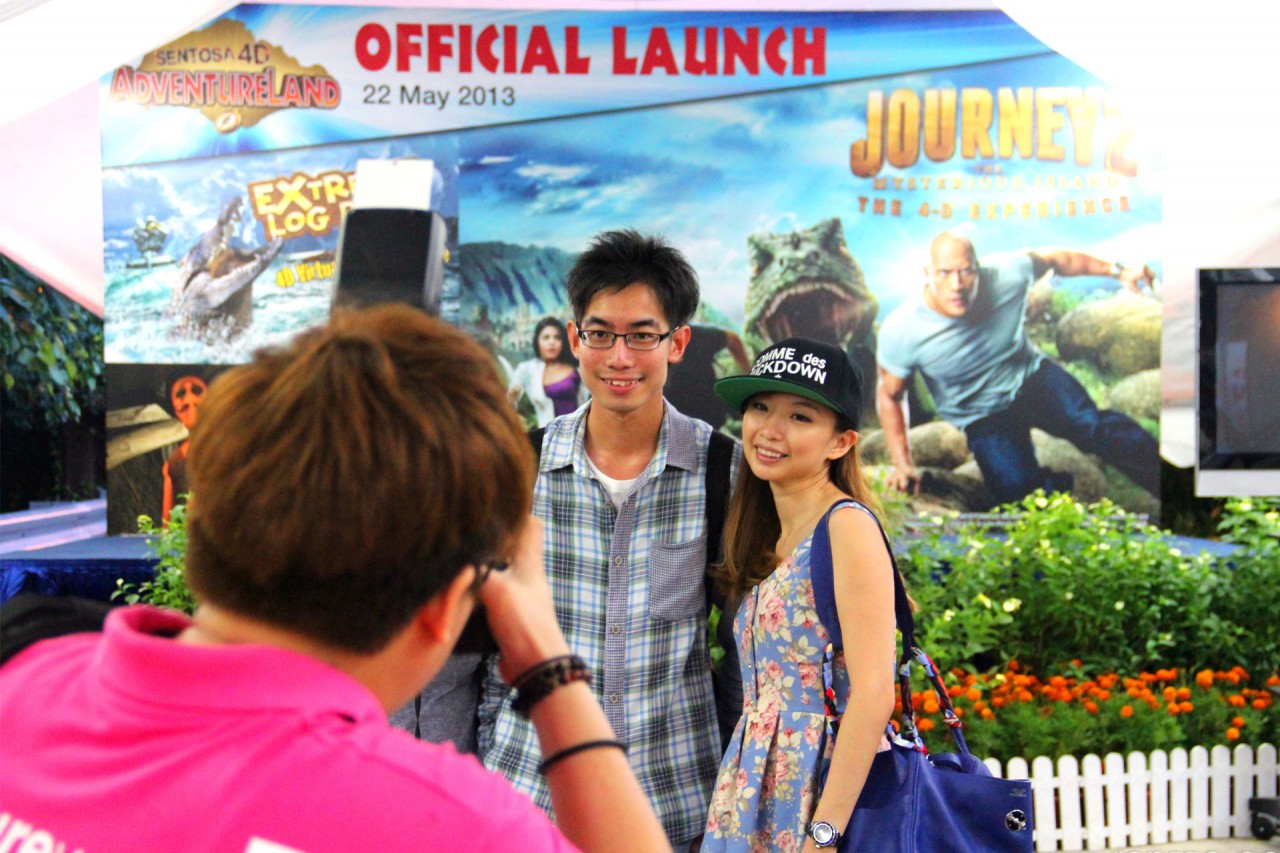 Sometime back, I was invited to the exclusive launch screening of Journey 2 – The Mysterious Island. It's a unique 4D experience can be found  at Southeast Asia's first four dimensional theatre located at the Imbiah Lookout in Sentosa.
Journey 2: The Mysterious Island stars an impressive collection of Hollywood actors including, Dwayne Johnson a.k.a. 'The Rock', Michael  Caine, Luis Guzman, Josh Hutcherson and Vanessa Hudgens.
After a short introduction and mingling session, we got to experience the  4D movie for ourselves. I won't give out any spoilers, but I was quite impressed with the whole 4D experience as it surprised me with a few sudden attacks other than the usual water sprits that I expected. You could hear lots of excited gasps and giggles from the audience especially with the younger crowd. I only wished that the movie could be longer.
The good news is, that instead of having to buy individual tickets previously, now with the one-day adventure pass, you can not only catch the 4D movie, Journey 2: The Mysterious Island but also gain access to two other rides as well. The other two rides are the 'Extreme Log Ride', the 4-D motion-simulated ride launched in 2007, and 'Desperados', the first 4-D interactive shoot-out game in Singapore. I've tried all 3 and I still think that the highlight is the 4D movie.
Sentosa 4D AdventureLand
51B Imbiah Road, Sentosa, Singapore
099708 (Imbiah Lookout)
Opening Hours: 10am to 9pm daily (last ticket sale, redemption & entry at 8.15pm)
One-Day Adventure Pass(from 1st April 2013): * Unlimited entries on day of visit.
Adult – S$38.90
Child – S$26.90 (age 3 to 12 years old)
* Free entry for children below 3 years of age.
* Sentosa Island admission and transport charges apply.