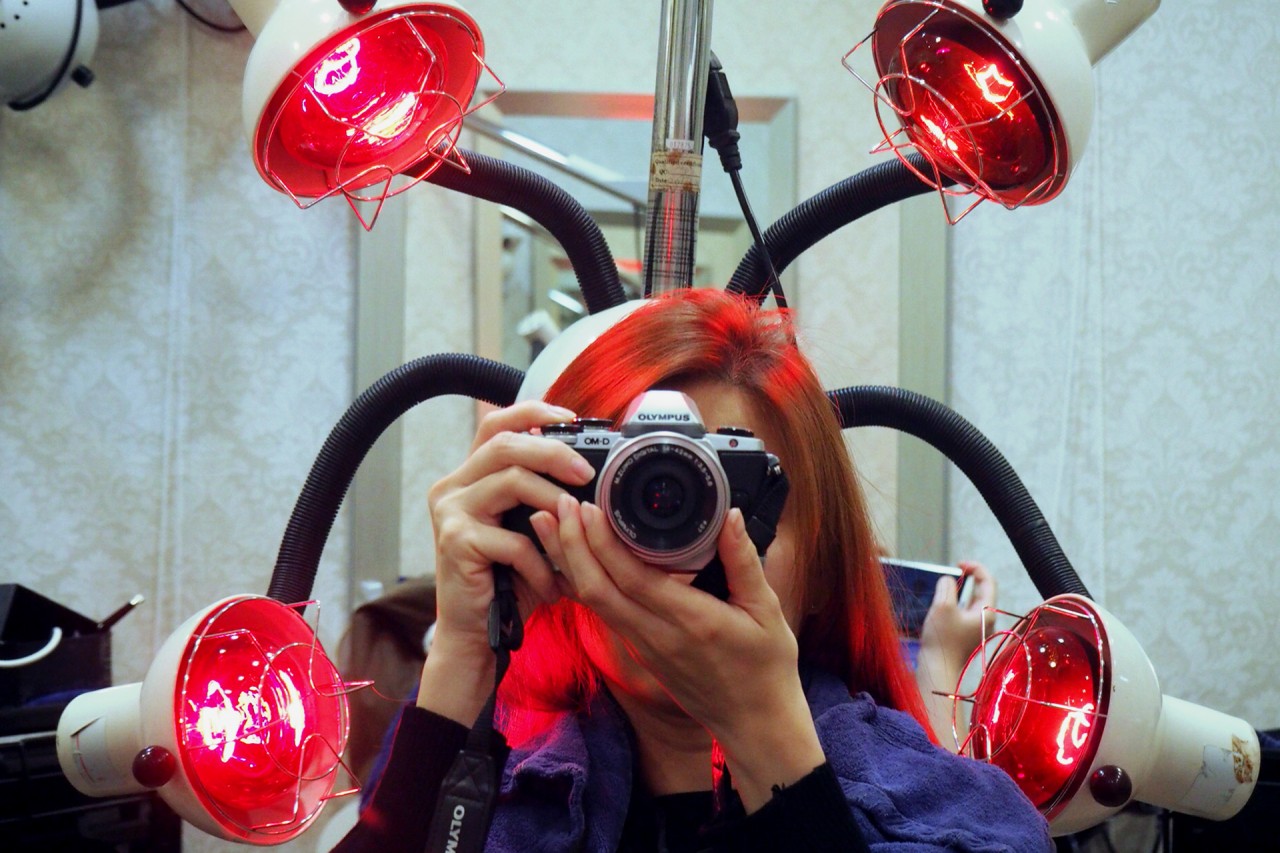 Sorry for the lack of updates on my blog. I've been trying to work my way around The Great Firewall Of China and have met with erratic connections and unpredictable success. Right now, I'm on the way to the Mt Everest Base Camp. By the time you read this post, I would probably be back in Singapore. I've been a wanderer of sorts, constantly traveling and exploring. However, all the traveling and changing of climates has been quite detrimental to my scalp. Genetics has determined that I will always have fine thin hair which means that any hair loss due to an unhealthy scalp will be even more obvious!
Before I left for my trip, I decided to consult the experts at TK TrichoKare to see how they can improve my scalp condition.
After all, TrichoKare is a multi award winner for their hair and scalp treatments.
• ELLE Beauty Treat List 2016 – Best Anti-Hair Loss Treatment
• The Singapore Women's Weekly Hair Awards 2015 – Best Anti-Dandruff Treatment
• Harper's BAZAAR Hair Awards 2015 – Best Anti-Hair Fall Therapy
Using premium European herbs products, TrichoKare European herbal hair remedy delivers the best of ancient herbal lore and modern scientific know-how to create synergistic and integrative benefits. They adopted the documented use of herbology and aromatherapy for beautifying purposes dated as far back as biblical times.
Of course, it isn't all just folklore and fluff, their treatments are uniquely formulated with pure bio-extract that is specially tested and prepared under stringent laboratory standards to fit all hair and scalp conditions.
All their treatments are validated by certified Trichologists and I had a chat with one before my treatment. She explained how they use natural formulation of remedies extracted from high quality European plant actives. Their products are free from harsh chemicals and are Trichologist-validated.
She then went on to check the condition of my scalp using Tricho-Scan scalp analysis that will be able to take magnified photos of my hair pores. As you can see from the photos, my scalp doesn't look good. Many of the pores are clogged which prevents the speed of hair regrowth to match up with the rate at which I lose my hair. Each hair pore can hold from one to three hair strands. My fine hair means since genetically I'll only have one to two hair strands for each pore, the thinning of my hair will become more obvious sooner if I fail to take care of it.
There are three stages of treatments – Regulate, Strengthen and Densify. I was recommended a regulating treatment which will deeply cleanse & nourish the scalp. The herbs will help to remove skin impurities and particles clogging my pores while the whole treatment will work towards regulating the scalp sebum production that protects the scalp.
Scalp care is not only important for healthy hair but the whole treatment process is very relaxing for the body and soul too. Expect many head massages while you indulge in their gentle herbal care.
I left with a refreshing clean scalp and hope that the treatment will minimize the impact my travels are causing to my scalp. Just look at how clean my scalp is now.
If you like to give TrichoKare hair treatments a go or just to get a consultation with a certified Trichologist, here's a special promo for you. You can try the Hair Regain Treatment at $40 (w/GST) instead of the usual price of $138  by clicking the link. For Sample Store members, simply head to SampleStore.com to redeem your FREE $100 Hair & Scalp Treatment Voucher!
Thanks for reading and hope you'll be able to have a healthier scalp too.