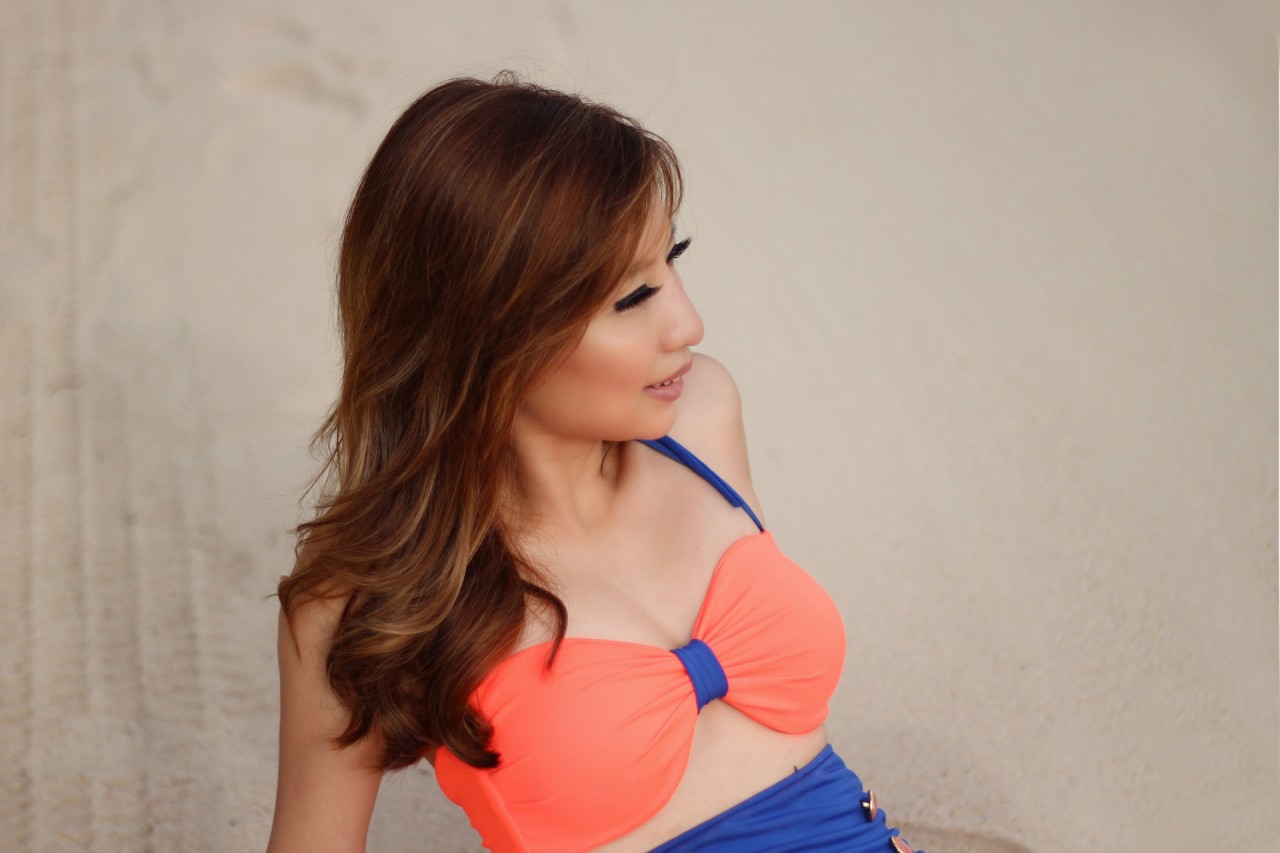 The weekend is here again so here's a fun outfit post. The colors of this retro pin up girl swimsuit really reminds me of Sailor Venus of Sailor Moon.
It's crazy how fashion comes a full circle and I've been seeing retro high waisted swimsuits resurfacing everywhere. I considered buying a Juicy Couture swimsuit in this same exact cut (except it was pink and white) but decided not to throw S$400 on a trend that may not last. This orange and blue set is from an online preorder store called @adreamyshop (you can check them out on their FaceBook page) and it was a steal at S$30 a set! I had ordered a whole lot of swimwear a couple of months ago and haven't even finished wear them all

I've put on a quite a bit of weight on my tummy and thighs in the recent months which somehow made the retro swimwear fit better because you can't be too skinny and athletic for this sort of cuts. But I still need a whole lot of toning to whipped the fats I gained into shape instead of having them jiggle around so I've been taking up yoga at Updog Studios. I'll tell you more about my adventures as a totally newbie in yoga soon.
I love day outings to the beach and even though Singapore may not have the best beaches around, my dogs don't know otherwise and they always have a good time. They are really the epitome of contentment and I need to learn a thing or two from them. After frolicking at the beach, I put on one of my favorite white high waisted lace skirt and my comfy wedges for my twilight dinner date.
TGIF everyone.
XOXO,
Renzze