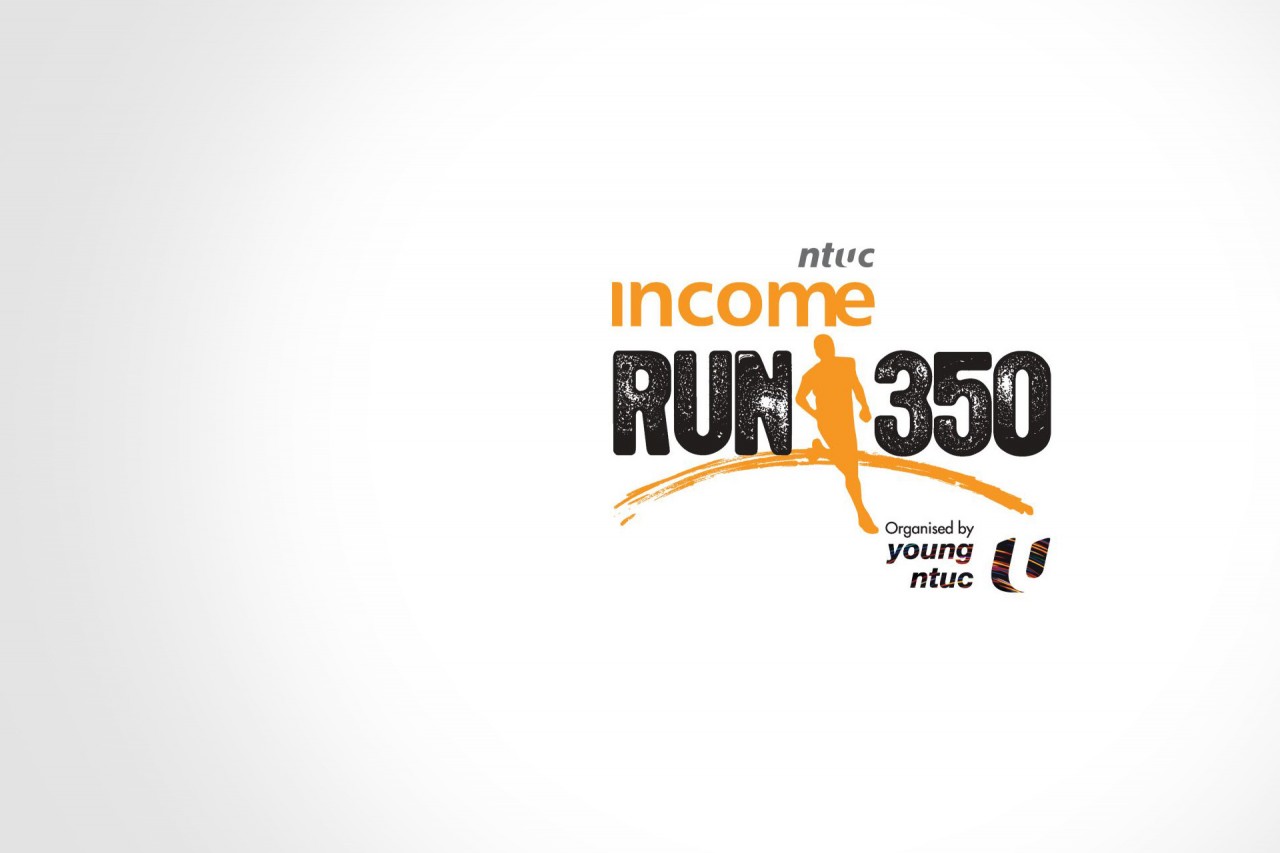 I can't believe that I've signed up for my first run since I last ran in school (which is about 2 decades ago). I've been wanting get fitter and more involved in making the right fitness decisions and after practicing yoga at Updog Studios for a few months now, I've gained a little more confidence to try something else such as running for a cause.
RUN 350 is Southeast Asia's premier eco-run in support of the global 350 movement. This movement aims to raise awareness to the need to lower atmospheric CO2 levels to 350 parts per million, which scientists believe is the level required for Earth's sustainability.
First held in 2010 at Pulau Ubin, RUN 350 saw 1,000 runners coming forward to run for the cause. In 2011,aided by NTUC Income, RUN 350 grew more than 7 times to 7,200 runners. By 2013, the run had already grown in stature with more than 10,000 runners involved. To date, almost 700 trees have been planted through Garden City Fund's Plant-A-Tree Programme.

This year, NTUC Income RUN 350, Organised by Young NTUC is proud to introduce a Medal Recycling Campaign for 2014's run. The public is encouraged to donate their old medals which will be recycled into brand new medals for you. Medal recycling bins will be available at various locations island wide until 28 February 2014.
Even though the 21km run is already fully subscribed, there are still slots for the 10 km run. It's not too late to join but hurry because registration is closing this Friday, 28 February 2014.
For a non-runner like me I'll be trying the 10km run. *Baby steps*
Now, all I need is to start training up for it. I have 2 months to build some stamina and get my legs to remember what it felt like to run. Thankfully, for registered participants of RUN 350, there will be 4 exclusive training sessions with the official pacers. I can't make it for all 4 sessions but I'll try for at least one.
For those that are unable to make it to RUN 350 on race day, fret not as they have running clinics that are open to public so anyone can join at the next clinic happening on Saturday, 8 March 2014, 2-4.30pm at One Marina Boulevard (NTUC Centre). There will be a workshop with national runner Mok Ying Rong as the guest speaker, followed by a 5km group training run.
Let's make a difference by running for a greener future.