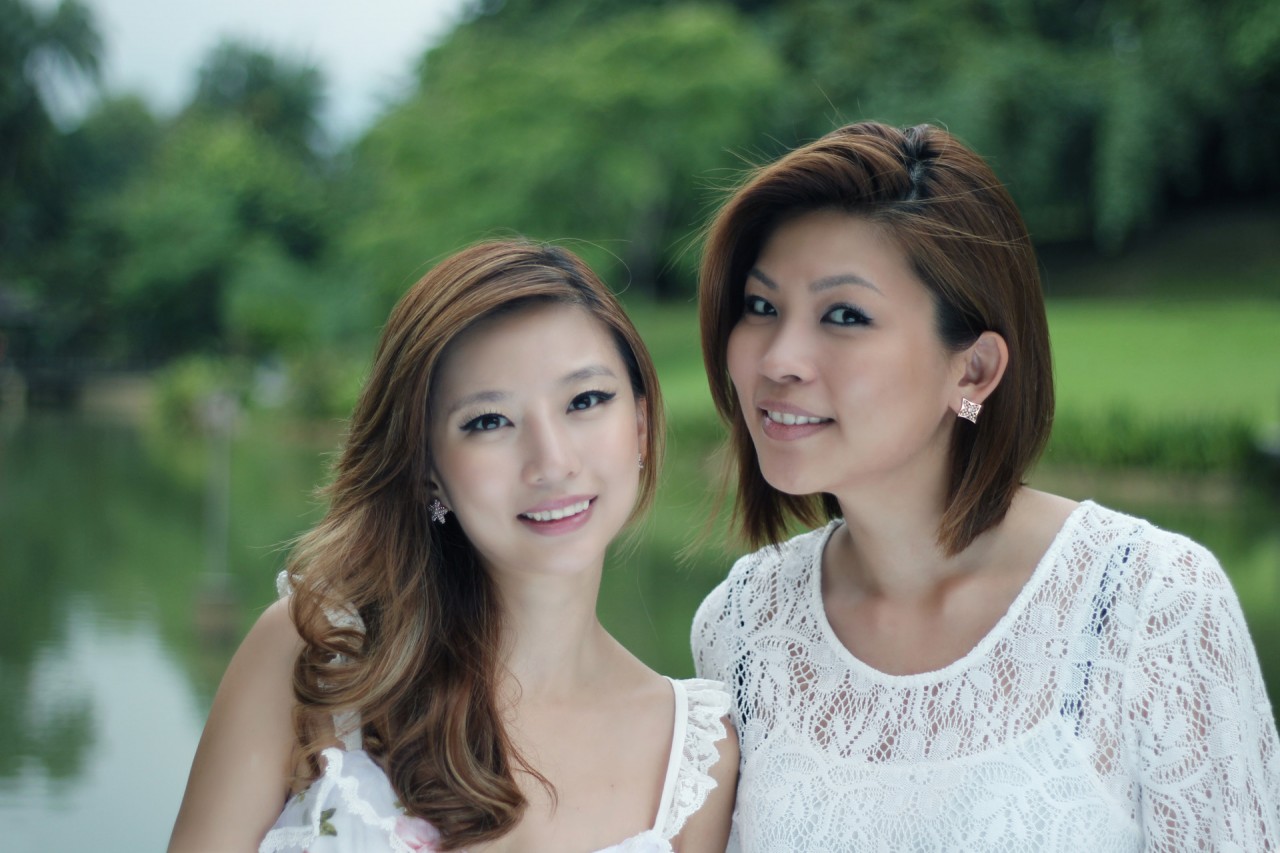 For today's outfit post, I want to share this series of photos I took some time last year with my friend Melva for Embellish.sg where you can find the earrings that we are wearing.
The makeup I have on is by Laneige and I love how their BB cushion gives my skin that dewy glow that is so characteristic of Korean styled makeup.
Dress: Liz Lisa
Earrings: Embellish
This starfish earrings is one of my personal faves and I've worn it countless times with a multitude of outfits because it is so easy to match!
Watch: Cartier
Heels: Korean
I don't normally put on any foundation or BB cream unless it is for a glamorous dinner or a photo shoot (like this was). Yet, if I had to choose, I'll always choose Laneige Snow BB Soothing Cushion because it has SPF 50 PA++ and gives me the most natural dewy finish.
Having it in cushion form instead of squeezing out the BB cream from a tube means I would use the right amount for my skin without any wasted excess.
Since it is sweat proof, it's perfect for Singapore's weather.
I also love their Art Play Waterproof Liner and Silk Intense Lipstick.
Each one of Laneige's Art Play Waterproof Liner comes with two colours. There are 6 variations in all and my favourite combination is the No. 5 "Real Purple with Ideal Silver" .
These were eyeliners were launched in November 2013 and are already a hit with many of Laneige's loyal fans.
Lastly, it's the Laneige Silk Intense Lipstick that comes in 6 new shades. I didn't use any lipstick during the shoot for a more simple look. Instead, I put it on after the photo shoot wrapped up for more glamorous date night look.
The one I used is called Clubbing (LR207) which is a eye catching hot pink colour. Containing peptides, it provides immediate hydrating effect and moisturising to the lips.
I usually love trying out new outfits and testing skin care but recently I've been having more fun playing around with cosmetics and colours as well.
Thanks for reading my makeup and outfit post 🙂
provides immediate hydrating effect and moisturing to the lips