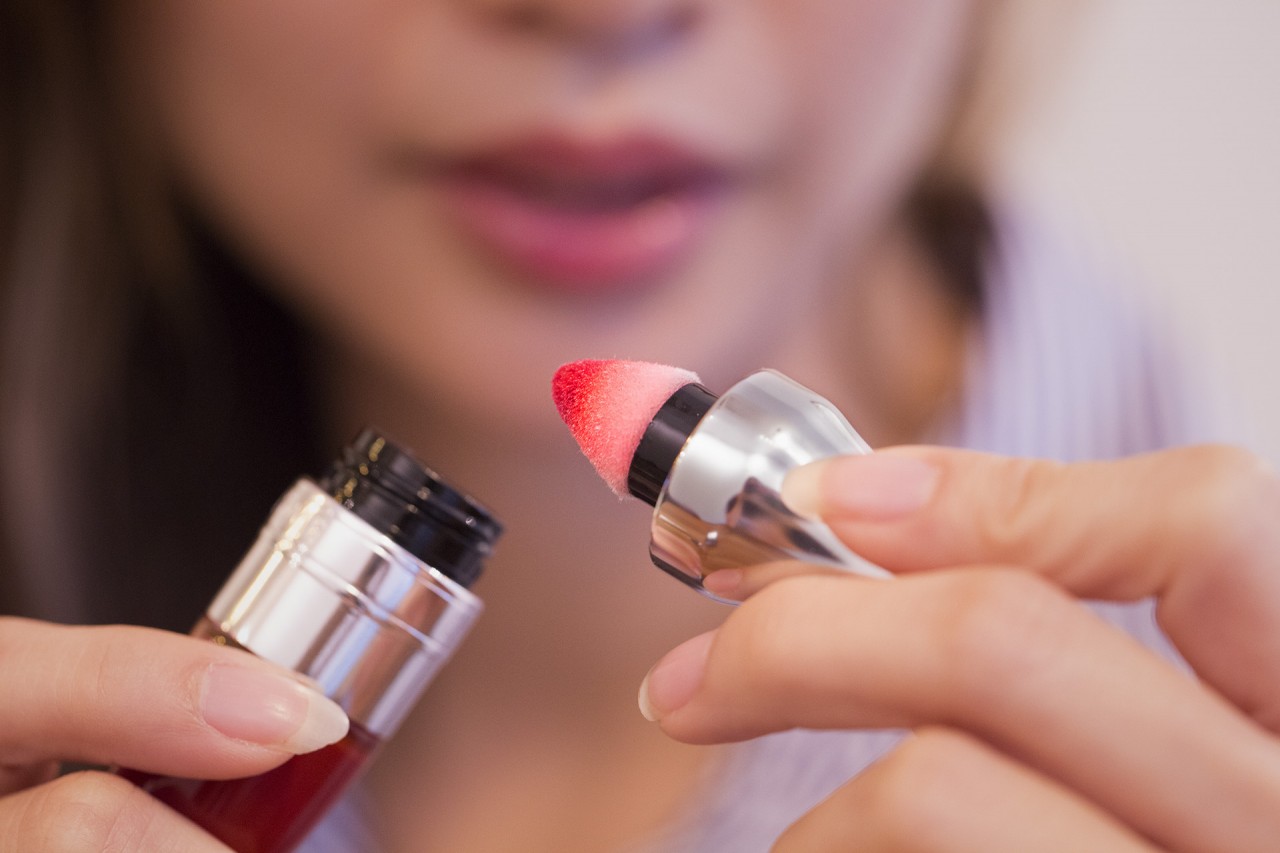 I'm more of a skincare addict rather than a full on make-up kinda girl so it's a big thing when I get excited about a new make-up product. When I tried Lancôme Juicy shaker lip gloss I was completely sold. These innovative little wonders with their bi-phase lip oil formulation were the perfect companions to my simple everyday look and fuss free travel lifestyle.
As I'm typing this on the balcony of my South China sea facing airbnb apartment, I'm incredibly thankful that no stray hair is gonna get caught in my nicely glossed lips. These are the new generation lip gloss that gives the right amount of shine but manages to be absolutely non-sticky.
A big fan of Lancôme Advanced Gènifique Serum, I'm no stranger to Lancôme's products.
However, their lip shakers have found a special place in my heart and handbag. I'm addicted to reapplying these babies as the blend of 5 nourishing oils keep my lips protected and soft.
When left untouched, the color pigments settles at the bottom while a lighter layer of fabulous apricot, cranberry, peach, almond, and rose de muscat oils rise to the top .
I find satisfaction in hearing the familiar cocktail shaker sounds when I shake up the little cocktail-shaker shaped silhouettes to mix my little personal lip cocktail.
When you twist and unveil the cap, you'll see a really cute puffy cushion tip applicator. There are three holes that sits below to dispense the right amount of product to the soft cushion tip.
The shape of the tip hugs the contours of the lip so application is a breeze. You'll get a nice flush of color that tints your lip and makes them supple and moisturised.
It looks so much better in real life and my photos are not doing it the justice it deserves.
My favourite is the Juicy Shaker #151 in Cherry Symphony which is the perfect deep raspberry color to perk up my simple clean daily look.
Of course, on days I'm in the mood to dress up, the juicy shakers are able to work their magic too! It's a remarkable product that gives that additional boost of attitude when called for. To boost my mood when I'm tired or lift my spirits when it's a long busy day. We tend to think that to be remarkable, it needs to be loud but I've come to realised that remarkable things are surprisingly simple but impactful.
The other color I tried was the Juicy Shaker #112 in Show Me The Honey which is great for layering as it's very light on its' own but give the sweetest and most delicious smell of honey.
There are 20 shades in Lancôme Juicy Shaker collection, each with the cutest names and flavours! The five star shades are Berry in Love, Lemon Explosion (Limited Edition), Cherry Symphony, Apri-Cute and Mangoes Wild. It reminds me of how I used to get excited about flavoured lip balms in my teens and I can't wait to try more out soon.
While I'm traveling, I usually neglect my lips but on my current trip, I've been having so much fun reapplying the juicy shakers cause I love the smells and how the cushion feels on my lips as it gently tints my peckers.
Keen to find out and try out these adorable lip products? Head to http://dv.sg/juicyshaker-renzze to register for a complimentary Juicy Shake-over! You won't regret it!
You can create your own shaketape on dv.sg/shaketape-renzze to be eligible for the Juicy Shaker contest where six winners will be chosen to win three Juicy Shaker shades each! The contest will run from now till 29 Jun 2016.
Have a remarkable week!