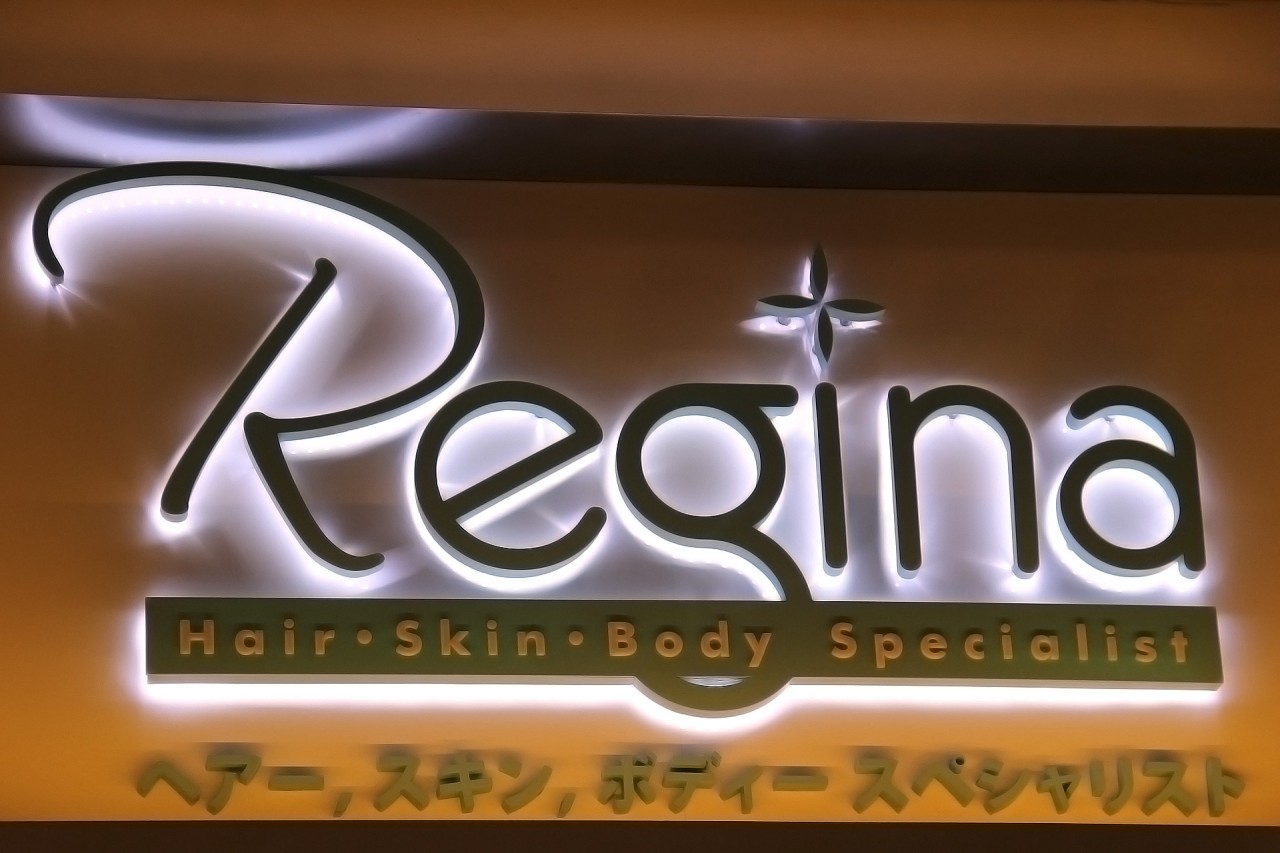 A few months ago I started having KPL hair removal treatments for my underarms done at Regina Hair Removal Salon. Other than the hair on my head and my brows, I much prefer to be hair-free. Regina is a hair removal salon specializing in Krypton Pulsed (KPL) Light hair removal treatments. Using the latest advance FDA-approved, Regina's patented KPL technology allows increased effectiveness while having a reduced side effects compared to other IPL devices.
Regina has a no solicitation policy which is an important factor I'll take note of before testing out any beauty or treatment salons. Regina has 7 branches in Singapore and the branch that I've tried out is located at Suntec City Mall.
I love the white and clean design which reflects the same wishes I have for my underarms. Their therapist are on hand to offer free one-to-one consultation to address each customer's concern about unwanted hair. They will make an assessment of the skin type, hair type and physical health conditions as well as explain in detail about the hair growth cycle, hair structure, pre-treatment instructions and the hair-removing process.
After my brief consultation, I chose to target something obvious and also simple like my underarms as it would be an easy gauge to see the effectiveness of the treatments.
Before every session I will first shave my own underarms at home. The therapist at Regina are actually trained to shave for you but I just prefer to do it myself cause I can't stand leaving home with hairy armpits.
They will lead you into a treatment room where you can change and store your belonging before lying down on the bed. Prior to each treatment session, the therapist will check my skin condition, hair quality, and volume of hair to determine the energy and pulses of light suitable for me.
Since I come clean shaven, the therapist will then proceed to clean my underarms and apply a specially formulated cooling gel on the skin of my underarms. This cooling gel is from Japan and has whitening ingredients to further enhance the results of the treatment.
I get to put on these funky dark glasses to prevent light exposure from irritating my eyes.
The hand-piece device is then applied to my skin while light-based energy is emitted in highly controlled pulses destroying the hair follicles. The process is really swift and I don't experience any pain at all. The cooling gel is wiped off after the treatment and moisturising essence is applied to the treated area to soothe the skin.
At the moment I've already finished three out of my four treatments. After each treatment there will be some fall out of additional underarm hair in the following weeks. I felt that there was much lesser hair growth on my underarms after the 2nd session. My sessions are scheduled almost 2 months apart each time as they told me that I need to give it sufficient time for new hair to grow out before I can zap them off. I'll be going for my 4th session sometime this month. It might take a couple more sessions before I can see complete results.
If you like to check Regina out, here's their contact.
Suntec City Mall
3 Temasek Boulevard
#02-344 (S) 038983
(near Esplanade MRT Station)
Tel: 6836 5310
Operating Hours:
 Daily – 11am to 9pm
Thanks for reading!