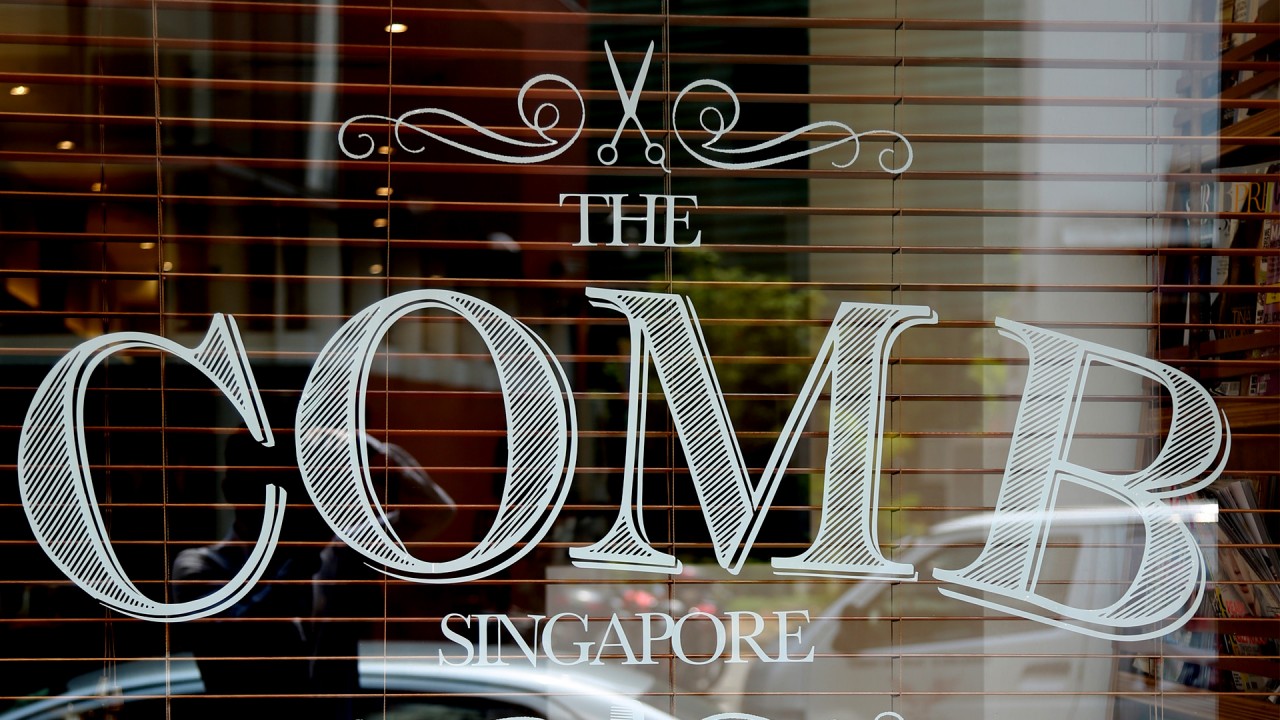 With our hectic lifestyles, finding time to do the things we love or pamper ourselves is becoming quite a challenge for most people in Singapore. I am guilty of not maintaining my hair as short and neat as I would like it to be. When I get busy, even a simple task like keeping an appointment to get my hair trimmed can be tricky. As I'm working within the Central Business District (CBD) of Singapore, the location of The COMB Singapore was one of the most attractive attributes. Being able to sneak in for a lunchtime snip in such a beautiful salon so near my workplace is a total luxury.
Once my morning meetings ended, I hauled my ass straight down to The COMB Singapore. No more excuses for being tardy. Stepping into the Hair Salon feeling slightly breathless, I was immediately greeted with warmth and smiles while at the same time being ushered to my seat.
  I noticed how the ambience was able to immediately calm my senses and transition my mood from a stress filled workaholic into one with a little more zen. From the soothing music to the calming French Earl Grey tea from TWG, my needs were being taken care by COMB in subtle but impactful ways.
After spending a minute or two discussing with the senior hair stylist, Henry, we decided that I will benefit greatly from a cut and color. Henry's extensive work experience includes big brand salons in Seoul and Shanghai alike. He will assess the health of your hair before recommending suitable services and treatments that befits your hair texture, type, how it can possibly accentuate your physical features at the same time, complimenting your lifestyles.
Personally I would love to go with a bolder, brighter hair color but my work commitment meant I had to settle for something more conservative. Henry recommended me to try a mild brownish hair color from their coloring book. I decided to amp it up a tone brighter as experience has long told me that my stubborn black hair doesn't absorb color as well and I need a brighter color to even achieve a mild color effect. 
Throughout my whole session (from washing to cutting to dyeing and back to the washing phases), Henry was easy to chat with and engaged with me on various topics. Conversations flowed effortlessly from work related issues to hobbies and hair related queries. It is the little things that made my time at COMB so much more enjoyable and relaxing.
The vast knowledge Henry has on the scalp and hair behaviour coupled with the high level of focus and comfortability of handling the scissors gave me so much positive vibes about the quality of this salon. The icing to my cake is the stress relieving scalp massage during the wash. To be honest, as a guy, this is probably one of the determining factors when I rate how good my experience at a salon is and I key consideration for re-visiting a salon. I believe that most people that a good head and scalp massage compliments a complete pampering hair service.
Prices of Men hair cuts with COMB Singapore starts at SGD 50 (senior stylist), and goes up to SGD 85 (Creative Director). My experience with my senior stylist (Henry) was so pleasant that I would definitely have him look after my hair again the next time I visit.
The COMB Singapore
Address: 12 Gemmil Lane,
Singapore 069252
Contact: 6438 3138
Website: http://thecomb.com.sg
For both men and women, here is a look at their current promotions!
Upon returning back to the office, my colleagues were all surprised at how my hair transformed under an hour! Quick, relaxing and good. What more can I ask for in the middle of a busy workweek?