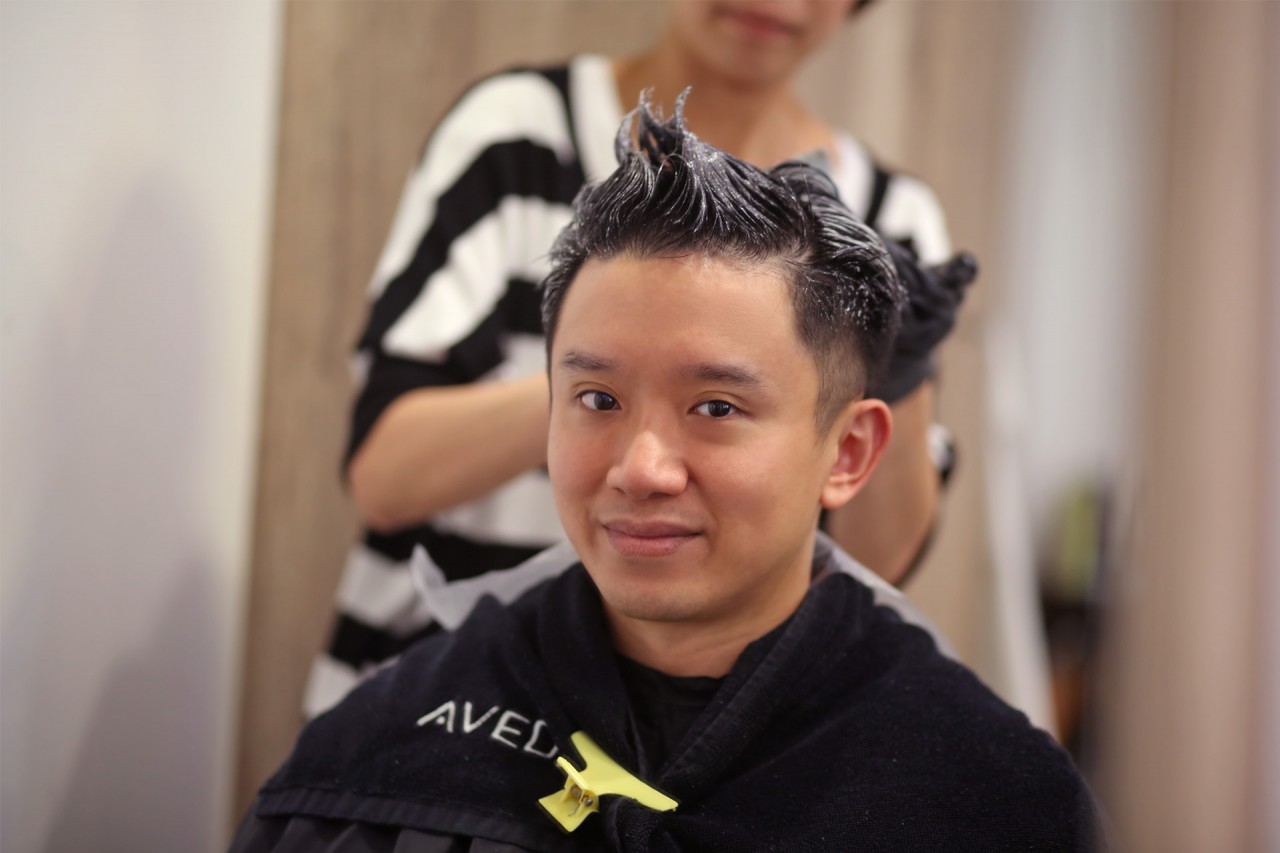 Hello everyone! Happy Chinese New Year. It's been awhile since I found time to write on renzze.com and before the year is over I would like to share my experiences with my favourite salon, Toliv.
On a daily basis as I use hair styling products, I feel that my personal hair regime may not be completely sufficient to ensure that my scalp is cleansed properly. As a guy, I am extremely concerned about aging related balding issues as  it seems to be a common problem in Singapore due to the humidity. It doesn't help that I have a naturally oily scalp. During times when I get concerned about my scalp health, I'll start to test out scalp products. I generally base my selection by the products smell and protective properties. I've always contemplated on switching to brands like Aesop and Aveda but they are generally pricey and it didn't seem economical when there are many other "Korean" or "Japanese" brands (these days Made in China products are packaged to look Japanese or Korean so you never know) selling at a fraction of the price.
I had a complete change of heart towards paying for quality hair care after my experience at Toliv Boutique. This hair salon specialises purely in Aveda products. You will be ensured quality products used throughout your hair appointment there from the basic shampoo all the way to hair styling products. The Aveda experience I enjoyed showed me how beneficial it is for my hair to use quality products.
As I entered the shop, the decor of the shop coupled with the detailed planning and selection of furnitures gave me the eco-friendly, refreshing and cosy feeling. No more chemical filled odor as most of their treatments are organic based.
I was first greeted by Michelle, who also happened to be the brilliant founder of the shop who got me seated down at one of their cosy corners. It had a small table filled with items that made the place feel so homely.
Next, Michelle then entrusted me in the hands of her colleague, Joie. As soon as I sat down, I was greeted by a soothing neck and shoulder massage with the Aveda Essential oil which was nothing short of amazing. That Aveda essential oil massage took away most of the working week's stresses in an instant. If you have not experienced this before and think that a getting a haircut is just about chopping off hair, you really need to give this a go.
After the amazing soothing therapy, a series of Aveda Men's range products was used to cleanse my scalp. The extra mile to differentiate the need to tackle trouble spots between men and women is not often seen.
Joie then suggested that I should color my hair to match my new set of spectacles which I made recently as I'm  attempt to revamp my style. Normally, I'm reluctant to color my hair as I have a sensitive scalp but Aveda products are so gentle and mild, it doesn't irritate or cause damage to my hair or scalp. They have a whole range of colors and can even mix them to give you the right shade to suit you. One of the key notable difference stems in how short the entire coloring to washing off process took. Compared to most traditional/conventional methods I know, Aveda hair coloring gives a 50% savings in time!
Most important of all, Aveda prides themselves on their organic products that has minimal impact on the Earth's climate. As I mentioned above, I have sensitive skin that previously which left me with irritated skin for weeks when I did hair coloring elsewhere. However, when it came to my experiences with Toliv and Aveda, I did not feel any burning sensation from the dye they used during the process and no side effects after. This has motivated me to be "pro-Aveda" and I'm slowing incorporating their hair care products into my daily routine.
During the course of the treatment at Toliv, I was pampered with much care. As a bonus, I was surprised that they served my favourite Lotus biscuits to all their customers.
I left the entire style to Joie's creativity without much input or suggestions. After the coloring and haircut was complete, I was excited as well as a little apprehensive of how it might look. Joie styled my hair with the Aveda Men range of pomade or otherwise called pommade (a variation of hair styling product) and I loved how the final outcome looked. Not only did it provide a tint of shine, my hair looked healthy and did not feel "thick" and "clunky" compared to some of the other products I have used in the past!
The whole experience was memorable and ever since then, I have always looked forward to the next visit. Everyone at Toliv is hospitable and was more than happy to have a casual chat with me. Do give Toliv Boutique a go the next time you are undecided between hair salons and are concerned with products and quality.
ToliV Hair Salon
Address: 5 Purvis Street, #01-01 Singapore
Tel: 6333 9223
Website: http://www.toliv.com.sg
Facebook: https://www.facebook.com/tolivboutique
Thank you Toliv Boutique, founder -Michelle and  my hair stylist – Joie for the care that you have put into keeping my scalp healthy. I'm all ready for the Chinese New Year celebrations. Toliv Boutique is closed for the Chinese New Year and will be opened for business on 16th February 1016.