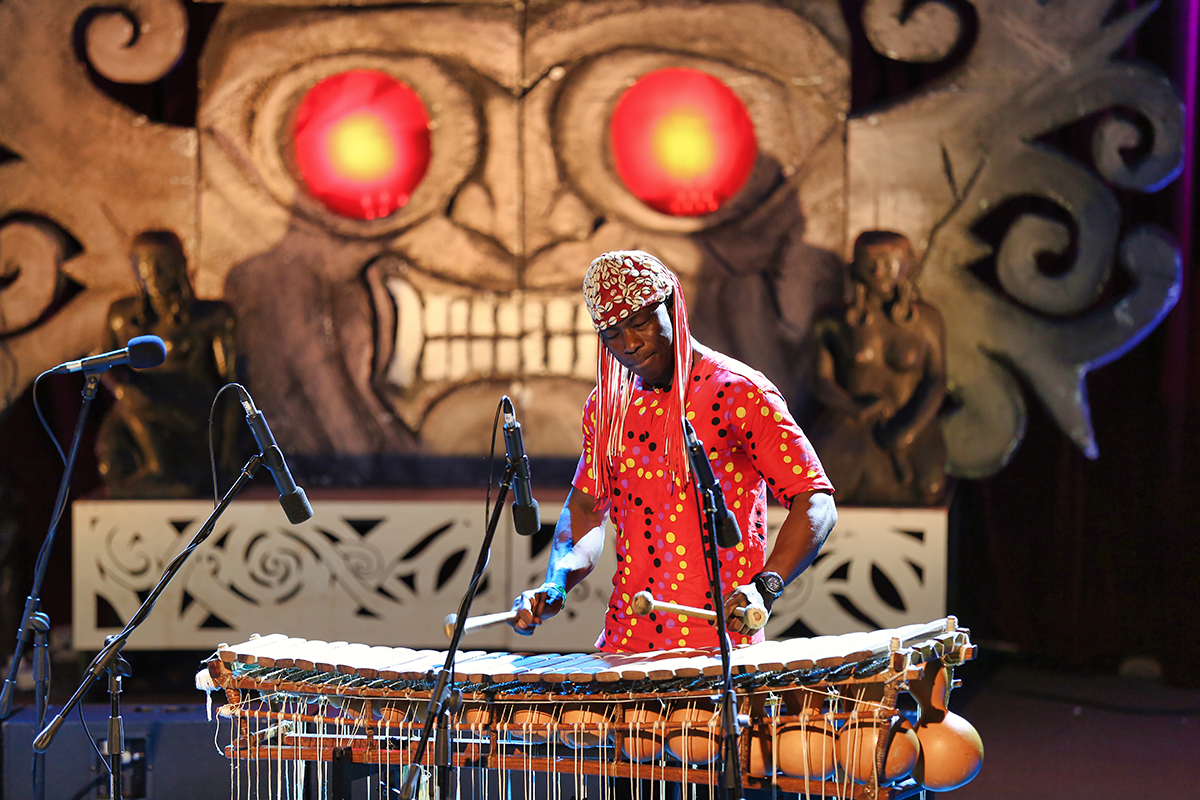 Music festivals are one of the best places to experience unrestrained joy. If you are feeling downtrodden by the terrible state of our world, the incessant political warfares and all the negative emotions that seem to be displayed ever so readily in our modern cosmopolitan cities, I'll highly recommend you attend a music festival (in this case, the Rainforest World Music Festival). There is such a strong sense of community, and it's hard to feel sad when upbeat festival music surrounds you. Spirits are lifted, you can't help but want to move your body, to dance and celebrate life.
Getting There
Sarawak is just a short plane ride away from Singapore. The AirAsia direct flight I took to Kuching was supposed to take an hour and a half each way. However, (maybe I was fortunate but) my personal experience on the flight was that it only took an hour each way! I love that AirAsia flights are usually a bargain.
I typically order their hot chocolate on board. This time I wanted to try AirAsia's curry puff, but it was sold out on both legs.
What Is It?
The Rainforest World Music Festival is Sarawak's Glastonbury or Woodstock being transported to the middle of the jungle. This festival is your ticket out of the mundane city life into three days of vibrant cultural and musical exchange.  An annual event (usually held in July or August), the Rainforest World Music Festival celebrates music from global artists, international indigenous peoples as well as showcases Sarawakian tribal lifestyles. Held at the Sarawak Cultural Center, it is in the midst of an outdoor living museum.
Where to Stay
I stayed at the Damai Beach Resort (4 Stars) that was about 10 minutes ( on foot) but had shuttles to the festival grounds all day should you prefer that to a walk.
What to Do
Throughout the three days, I was spoilt for choice regarding activities, wellness classes, music lessons, jamming sessions or even dance workshops. Everything is already inclusive when you buy the festival tickets. I've tried a couple of yoga classes, learning music on traditional instruments and even attended a Reiki healing session because I had some sinus issues.
Sometimes can spot me shopping around for unique trinkets and bags at the bazaar filled with goodies from various social enterprises.
Other times, I'll probably be taking a break by having a full body massage or doing wood crafts.
You could get your cornrows for your hair or even attempt at getting a tattoo the traditional Sarawak indigenous way!
Foodies can also look forward to eating all types of cuisines from around the region! From the tame sushi to the delicious Sarawak laksa, there is just so much to try.
If you are feeling extremely adventurous, you can even try eating live sago worms!
The Main Event
When night falls, the festival grounds transform into a sacred arena with the uniqueness of ambient music only being in a rainforest can produce. Most of the people huddle in front of the main stage where leading artists in folk, traditional and world music have the crowd thumping to an almost cultish synchronised rhythm.
I've heard music like I've never heard before. Artists hailing from the Solomon Islands to Korea, France to Yunnan China, Tunisia to Mexico; it's the blending of the old, the traditional with the modern, the now. It's a completely surreal experience and produces the type of music that never gets old. The kind of music that brings people from all backgrounds, all parts of the same earth, swaying as one.
My appreciation for music is widened in ways I never thought possible.
Thanks for reading and I'll share my trip out to Kuching City in Sarawak soon!