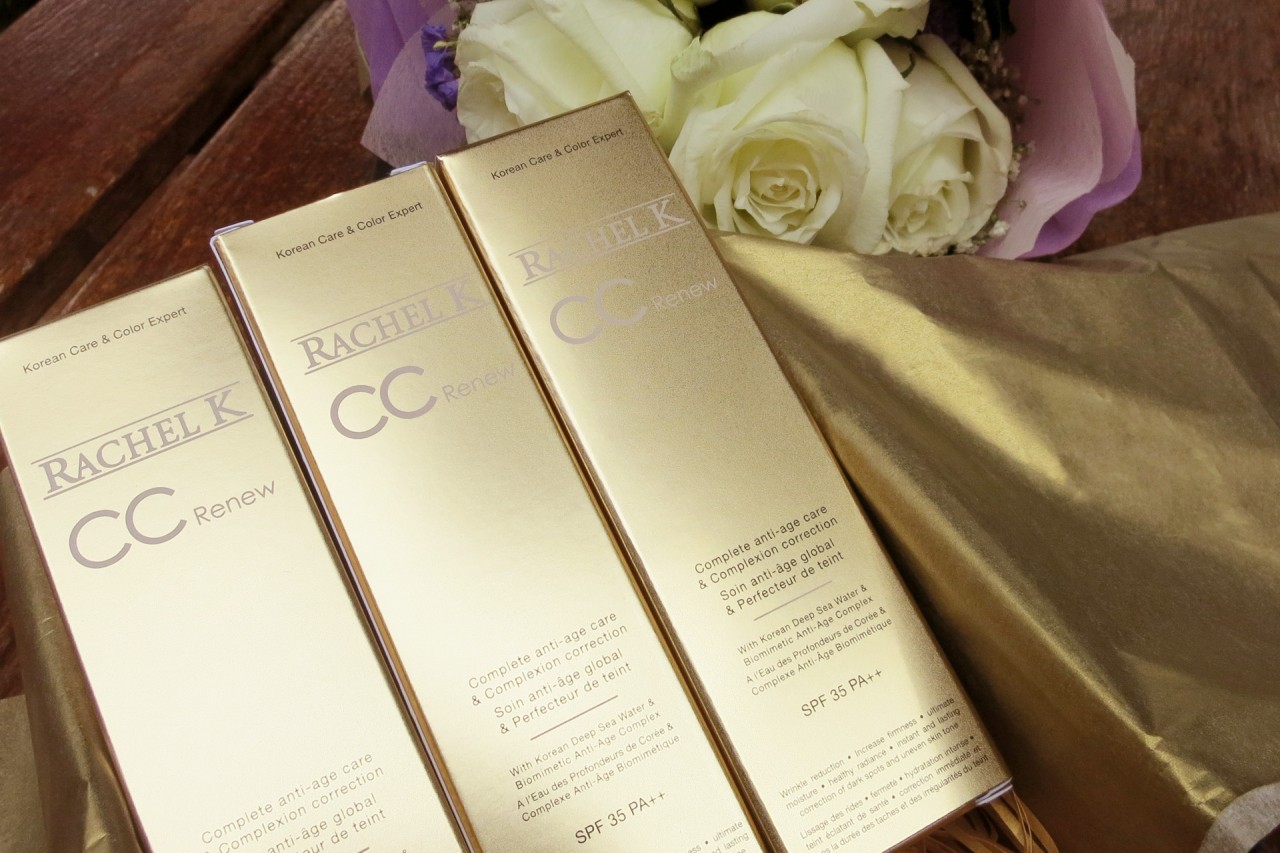 Some time ago, Rachel sent over some of her CC Renew for me to try out. I'm sure there is no need to me to tell you what BB (Blemish Balm) Creams are all about and I believe a large portion of you already know what CC (Color Corrector) Creams as I've talked about Rachel K's CC cream a long time ago. Now, Rachel K has further improved their CC cream to a new formulation to give you a complete anti-age care on top of correcting the colour of your complexion.
It comes in 3 shades to give a very natural finish. The advanced color-correcting complex illuminates your skin and minimizes all imperfections and dark spots instantly but CC Renew also contains deep sea water with highly concentrated in rich minerals to immediately and lastingly moisturises dehydrated skin. The break-through Biomimetic Anti-Age Complex boosts the natural skin's regeneration process to reduce fine lines and wrinkles and to improve skin's firmness.
 Encompassing SPF 35 / PA++ and a sheer to moderate coverage, this lightweight cream is suitable for daily use if don't like heavy makeup. More importantly, it is oil and paraben free, non-comedogenic and dermatologically tested. I'll let the founder, Rachel Kum, tell you more about Rachel K CC Renew in the video below.
Rachel K CC Renew is available at most Watsons Stores.