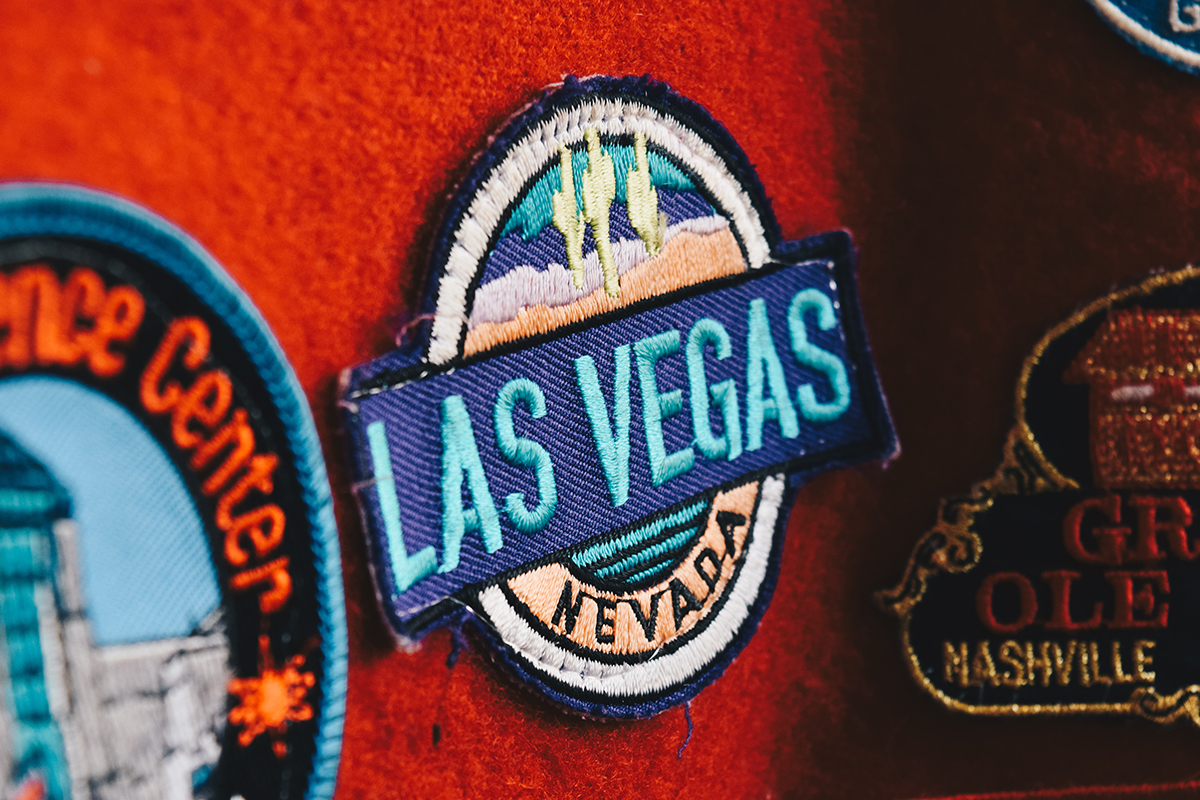 It's more than a week into 2018, and I've seen a lot of "New Year. New You" type of taglines, new goals, longings to travel more or be fitter on various social media platforms. This year, I decided to forgo making resolutions. Instead, I will focus more on intentions. To spend each moment with awareness and intention no matter where I am. I had a pretty busy 2017 and did more content creation on my Instagram then I did in this space. In the past few months, I've been having a lot of requests for me to share here as it's a more personal space. I'm taking that feedback seriously. I'll work towards sharing more of my trip experiences (both past and upcoming ones) here especially the places where I get a ton of DMs and emails. Recently, I posted on Las Vegas so let me start with that.
My Las Vegas trip was pretty relaxing and fun. I had zero plans when I headed there because I went there right after a stressful work period to get away from it all. However, there is always something to entertain you when you are in Vegas. It is my 5th or 6th trip there, so I didn't feel the need do everything or catch every sight. That to me is honestly the best kind of holiday because you are completely relaxed.
Las Vegas (which translates to The Meadows in Spanish) is a man-made city much like Singapore or Dubai. In the late 1920s when Hoover Dam was built, a massive influx of workforce came to live in this part of the desert. When Nevada legalised gambling in the 1930s, Las Vegas was born as the central entertainment hub for the dam workers. A decade later, it became the gambling capital of the world and tourist from all over the USA, as well as overseas, would come to visit Las Vegas.
As I was coming in from Los Angeles, I decided to do the four and a half hour drive to Vegas. I must caution to those who would like to take the journey that you must be in excellent condition as you will pass one of the deadliest (the highest number of fatalities) stretch of highways in the USA – Barstow till Primm. The road is very long and straight, so you will be tempted to speed (which I did even though I recommend you not to). At that time, I didn't know that multi-car pile ups were common there and that should you ever need medical emergency treatment, it would take at least an hour before you get helicoptered to a hospital.
Thankfully, nothing went wrong on my trip. The desert heat during the day can be pretty trying as well. I've made several long road trips before, so I was prepared with water, snacks and plenty of little stops. You may also like to fly in directly to Las Vegas.
I was staying along The Strip which is the heart of Las Vegas gambling and entertainment industry. While it was fun to take a walk from one end of the strip to the other, I didn't realise how long the Strip is! Luckily, I could hop on the monorail to take me back. It costs $5 one-way, $9 return and $15 for a one-day pass.
There are tons of magic shows, musicals, concerts, comedies, circuses and interactive performances. I watched the Michael Jackson tribute show which was pretty entertaining.
Opportunities to gamble are everywhere. I remembered seeing jackpot machines at the baggage belt when I landed at McCarran Airport in Las Vegas the previous trip. Do note that you should be at least 21 years of age to play. A friend told me that the best advantage to the player game to play in Las Vegas is Black Jack (3:2 odds). The one where the house (casino) gets the best advantage are slot machines.
I rarely gamble, but it seems almost a sin (pun intended) not to when in Vegas. I decided on an old-school slot machine with some loose change and surprisingly won a mini jackpot. With any game (or in life), if you let greed get the better of you, you will end up with nothing so leave while you are ahead!
Another interesting thing I learnt is that the Chinese have earned themselves quite a gambling reputation. They are always welcomed in Las Vegas, and many hotels and casinos have big scale celebrations during the lunar Chinese New Year period! For a more nostalgic old Vegas vibe, I took a drive along Freemont Street Experience in downtown Las Vegas. Here you can find all the oldest casinos and hotels in Vegas.
I chickened out of dining at the famous "Heart Attack Grill" where everything on the menu is meant to be extremely high in calories. The hospital-themed restaurant (complete with nurses) has "Double", "Triple", "Quadruple" and even "Octuple Bypass" hamburgers which are accompanied by all-you-can-eat lard fried fries. If you weigh 160kg an above, you get to eat for free. If you ask for any vegan options there, they'll suggest cigarettes. Considering that two of their "unofficial spokespersons" died of heart-related complications, I decided to give it miss as I am not currently in a healthy enough state to risk it. People have died of heart attack while dining in and right after they leave!
Instead, I went to Benihana which is one of my favourite Teppanyaki restaurant chains in the USA. It's usually a pretty fun experience as they will do some fancy tricks while they cook in front of you. After days of Dennys and IHOP, Asian (or Asian inspired) food is kinda comforting.
On one of the days, I also went up to "Top of the World" at the Stratosphere for lunch at the revolving restaurant. At 800 feet high, I could see all of Vegas city as well as the desert landscapes and mountains in the distance. Food here is pretty good and service is excellent but it's the views that won me over.
If you are daredevil, you can try doing the bungee from the top of the Stratosphere (above the revolving restaurant) or take the crazy roller coasters at the very top.
I'm not afraid of height. However, to hang weightlessly 109 stories in the air or be catapulted headfirst 27 feet over the tower edge is definitely a little intimidating. I didn't do any of the rides this trip but I've tried them when I visited Las Vegas previously and once is enough.
Thanks for reading! If you are looking for somewhere in Asia to go to instead, you can take a read at my Cambodia travels.