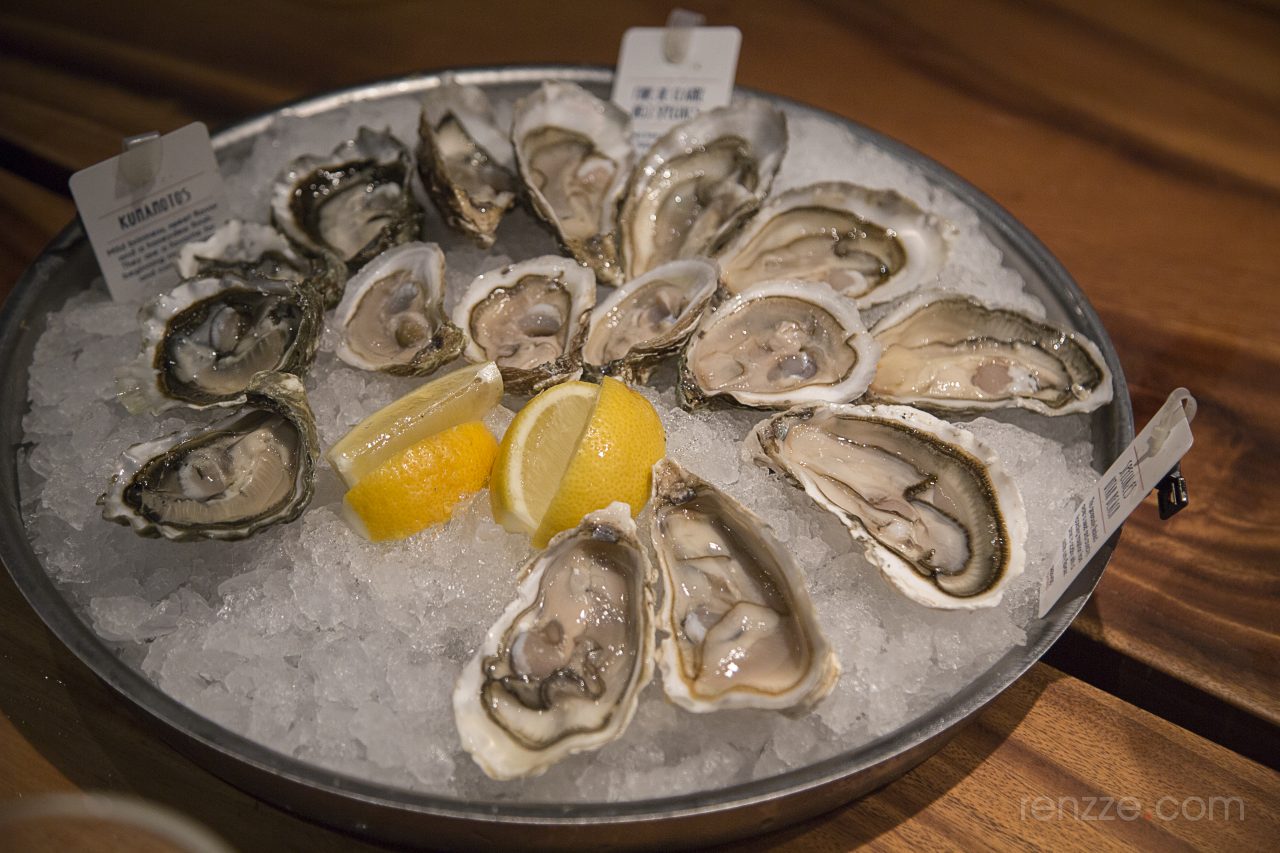 We're are always searching for new places to go and new places to try in Singapore. In such a vibrant and fast-paced city, choices are endless and F&B places are popping up everywhere all the time. If you have a little more time on your hands or want to look for a nice place to chill away from the maddening city crowd, give Quayside Isle @Sentosa Cove a try. It's like taking a mini getaway without leaving Singapore.
I had a fun night out with my bestie, Sushi, as we tried out Joe & the Juice as well as the newly opened Greenwood Fish Market.
Joe & the Juice
Joe & the Juice is a super hip and fun juice joint that originated from Denmark. I've seen and tried them when I was in Scandinavia and loved their juices. They make healthy fun in the best way! A little naughty and a whole lot of flirty, their bartenders have all been well trained in nutrition despite their playful demeanor. I learnt that adding a little olive oil into your juices helps the absorption of the vitamins better.
"Pick Me Up" is probably my favourite juice of those I tried and it can be a little challenging to order that when their bartenders are in their usual playful mood. If you are feeling a little down, their "Ginger Shot" could be just what you need to chase the flu bug away. Of course, when in doubt, simply ask the friendly boys what they would recommend for you. They know their stuff!
Their coffee comes with a whole slew of milk and non-milk choices. The best part is that regardless of the type of milk you choose, the price of your coffee is the same. So if you are one of those peeps with very specific requirements for the type of milk you want in your coffee, you know where you can go.
For those looking for quick bite, try their sandwiches. The bread is imported all the way from Denmark and it is really good. I love how crispy and thin the slices are.
Greenwood Fish Market
Next stop for us is Greenwood Market. The newest kid on the Quayside block has actually been around in Singapore for 13 years now with their main flagship store at Greenwood. Their outlet at Quayside Isle is a multi-concept store comprising of a Fish Market, Oyster Bar, Bakery & Seafood Restaurant. It definitely sets the bar high to present customers with a feast for both the eyes and palette.
Seafood lovers would rejoice at the incredible selection served.
I tried their Hot Smoked Salmon on Manouri & Honey Cheese Spread on Brioche Toast and Hot Smoked Mackerel & Smashed Eggs with Avocado on Brioche Toast. Big fan of the latter as the combination is completely comforting.
You should also try the Pan Seared John Dory on Sea lavender, with Truffle & Ponzu Butter Sauce. It was my first time trying Sea lavender and it was pretty good. Who would have thought that sea kelp would be this tasty.
Greenwood Fish Market is a holding the 4th World Oyster Festival at this outlet and upping the ante this year by flying in (fresh, not frozen) more than 20 varieties of your favourite shell-mates.
The coming months bring about more reasons to embark on a gourmet getaway as selected international restaurants at Quayside Isle will be offering a 10% discount on the food bill for those who dine in at their premises on weekdays. All you have to do is simply quote "I Love Quayside Isle @ Sentosa Cove!".
Quayside Isle @ Sentosa Cove is easily accessible by cars and taxis, with ample parking spaces available at its basement carpark. On weekdays, admission to Sentosa by car is just $2 during lunchtime and parking is complimentary for cars entering the carpark after 12pm and exiting before 2.30pm. Passengers may alight at the Fountain Plaza drop-off point that faces The Residences at W Singapore – Sentosa Cove.
Visitors may also opt to take the new Sentosa Cove shuttle service to Quayside Isle @ Sentosa Cove, available daily from 6.15am to 11.30pm, at 30-minute intervals during non-peak hours, and 20-minute intervals during peak hours. The shuttle service is open to the public at $2 per ride, and takes passengers from VivoCity or HarbourFront Bus Interchange directly to Sentosa Cove Village drop-off point, a 3-min walk from your gourmet getaway at Quayside Isle @ Sentosa Cove.
Alternatively, a free shuttle service is also available within Sentosa from Beach Station Bus Interchange to W Singapore – Sentosa Cove hotel, a 1-minute walk from Quayside Isle @ Sentosa Cove. This complimentary bus (Bus no. 3) is available at 30-minute intervals between 8am and 10.30pm daily.
Thanks for reading and have a good week!