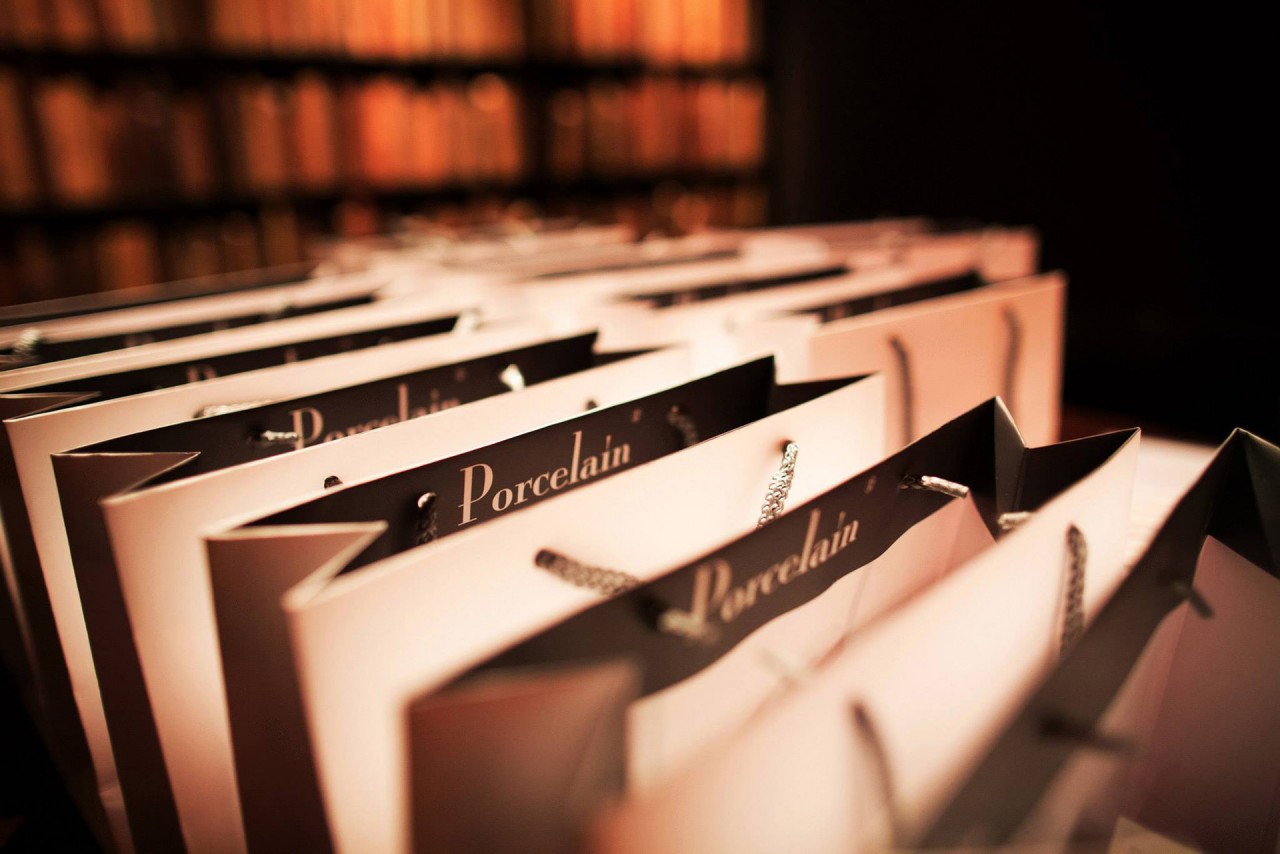 Sometime in March I attended Porcelain's 'Of Snow and Ice' event to learn all about their new Cryotherapy Facial and their latest products – Flawless, Pore + Spot Intensive Serum and Balance, Hydraclear Gel.
I've been a big fan of Porcelain Face Spa treatments, facials, philosophies and products for the longest time. I've seen so many individuals finding their salvation for various skin conditions through regular treatment at Porcelain and there are many readers who have given me feedback on their wonderful experiences as well.
I had the loveliest time at "The Horses's Mouth" chatting to Pauline, the founder of Porcelain as well as enjoying the company of fellow beauty and lifestyle bloggers.
I had a brief preview of their Cryotherapy machine but I actually didn't have time to head down for a full facial trial till just before my Japan and China trip in early June.
 Planning the trip down to this multiple awards winning spa just before my long trip was probably a really smart move because my skin maintained a really good condition throughout my trip.
The Cryotherapy treatment is Porcelain's effective solution to aging skin. It chills skin surface to -10°C to restore firmness, tone and radiance to fatigued skin. The whole facial is extremely relaxing and great for those who needs to rebalance and rejuvenate their skin.
It starts with a double cleanse of your face before using the machine to help the serum (in my case, it's the Balance serum) penetrate deeper into your face. There is no needles at all and it's absolutely painless. There is no extraction at all in this facial so it's perfectly fine to schedule a session in the middle of a work day or just before an event.
Cryotherapy helps to stimulate collagen growth and increases skin radiance. It will help reduce puffiness and eye bags too. My favourite part about the treatment other than the relaxing shoulder massage and custom blended masks is that this treatment reduces overall skin sensitivity.
Here's a selfie taken right after the facial. No redness at all and my face was positively glowing despite taking this picture in a rather low light setting. The even gave me the rest of the BALANCE serum that was not used so that I can go home and continue the treatment.
Usually the hard water in China and the terrible pollution would cause my skin to have a breakout but after this treatment, I visited both Japan and China for two weeks and returned back to Singapore with no major skin problems at at all. It was such a pleasant surprise. In addition, I was also using Porcelain's products throughout my trip as I conveniently had a travel friendly version of their products.
I've always been impressed to what Porcelain's facial treatments and products can do for my skin and this was no different. If you want to learn more, please visit their FaceBook Page.
Thanks for reading.