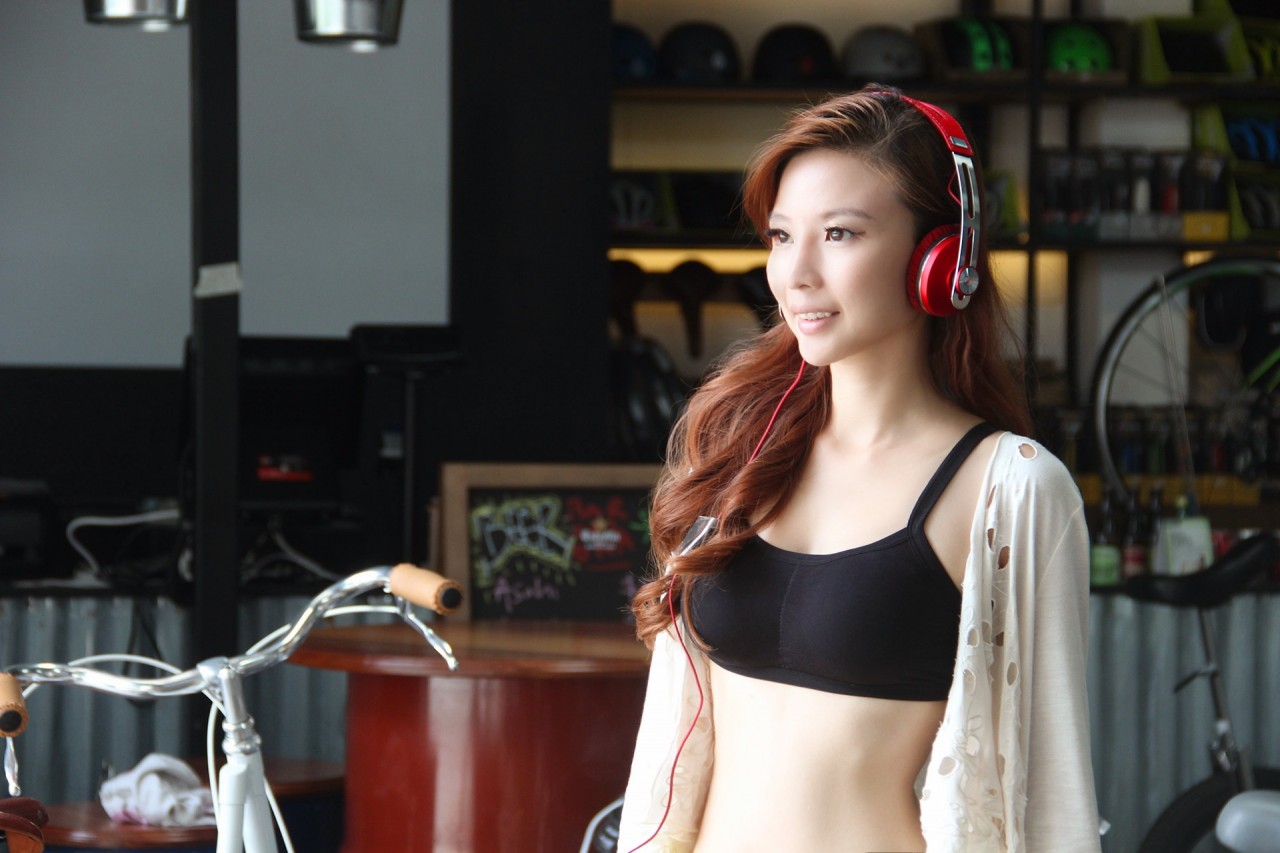 I was really excited to be a part of the launch of 'Places with MOMENTUM' initiative. I've been a fan of the premium German audio company, Sennheiser, for the longest time. In fact, I never looked back after trying on their noise-cancelling headphones on a business class flight many years ago.
The star of this campaign is Sennheiser's award-winning MOMENTUM headphones series which targets the hippy trendsetters in Singapore. Partnering 24 of Singapore's most creative bespoke cafes and unique watering holes, 'Places with MOMENTUM', celebrates the spirit of pioneering innovation, individuality and style.
I was invited to start off my MOMENTUM journey at Wheeler's Yard, situated in the heart of industrial Balestier. This converted warehouse is a hotspot for many Singaporeans who are seeking for that elusive edgy eclectic vibe.
Sending out an underground chicness of East London, this industrial interior shows off a carefully curated mix of urban bikes, vintage items, restored furniture and MOMENTUM headphones.
I had a great time exploring the new campaign on the many iPads available over delicious brunch. It didn't take me long to fall in love with the relaxing quality of the cafe and now Wheeler's Yard is one of the places I visit frequently for my cuppa joe.
This bicycle workshop-cum-cafe is only the starting point of a lovely journey you can take in exploring cafes in Singapore that embodies Sennheiser's signature MOMENTUM Series.
From 1st July to 30th September 2014, participating outlets such as Ah Sam's Cold Drink Stall, Tyrwhitt General Company, Actually and Tiramisu Hero will play host to MOMENTUM. At these places, you will be able to find MOMENTUM On-Ear test units to try out for yourselves. You can find all the details as well as the whole list of cafes participating at http://www.whatsyourmomentum.sg
The MOMENTUM series includes the original MOMENTUM Over-Ear headphones (available in 3 classic colour combinations) and an On-Ear version that is available in 7 contemporary colours. Each feature premium materials – sheepskin leather  are used in the ear pads and headbands for the MOMENTUMs while Alcantra is used for the MOMENTUM On-Ears. I'm sure from the photos, you can already tell which was my colour and headphone of choice.
This collaboration between Sennheiser and the cafes is a brilliant one as there is a natural synergy between these places and the visiting trendsetters who would enjoy the style and superior audio experience of MOMENTUM headphones.
Special promotions will give enthusiasts great rewards and discount. Those who visit Wheeler's Yard and 5 other locations will be entitled to a $60 MOMENTUM voucher and assorted lifestyle vouchers from partnering places.
The campaign also features a lucky draw with headphones from the MOMENTUM range up for grabs, iPads, vouchers, and the top prize is a beautiful bicycle from Wheeler's Yard worth $2,489.
If you are lucky enough to come across a cafe that has MOMENTUM 30s bike challenge during your visit, do try out and win some fabulous prizes!
Thanks for reading and I hope this post will inspire you on your weekend cafe hopping adventure.