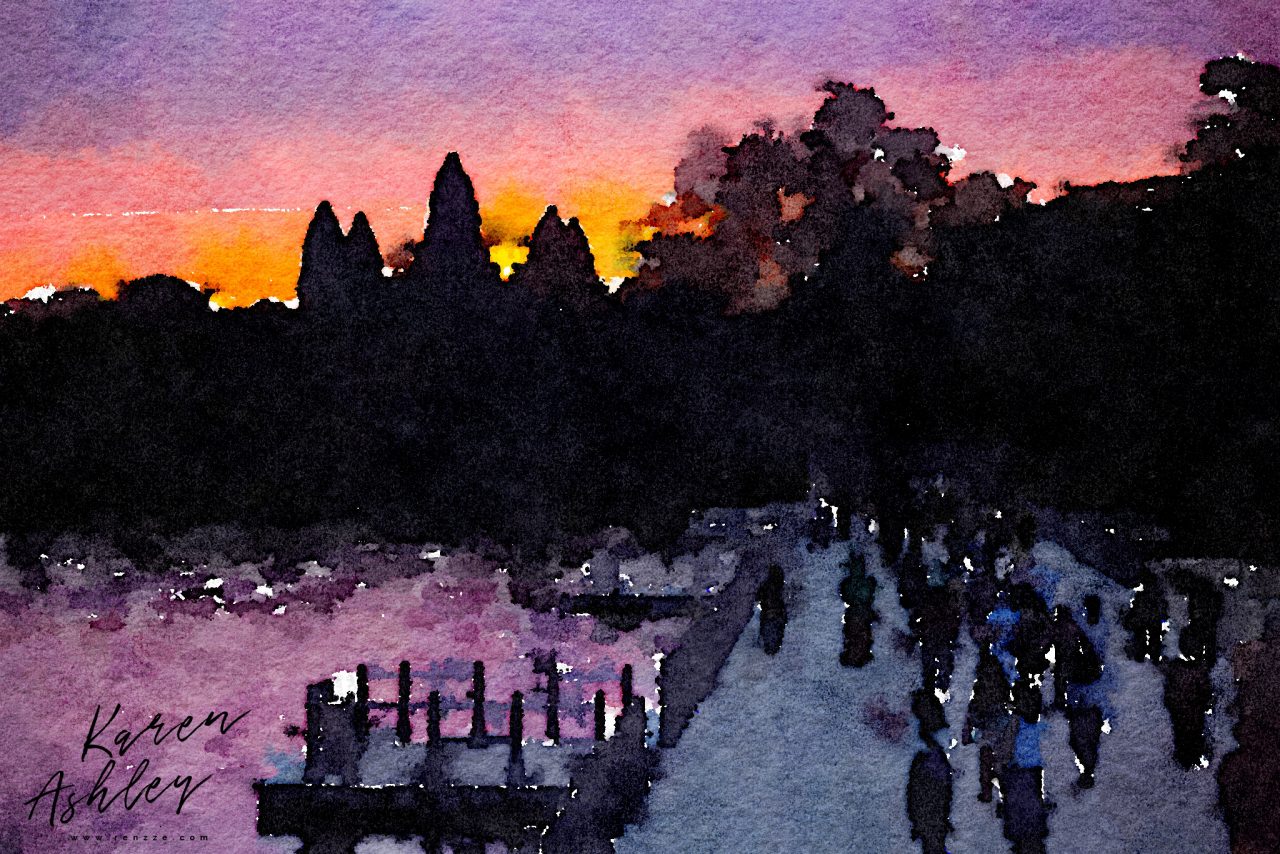 A lot of people have been emailing and messaging me about the series of photos I put up on my Instagram (@renzze) recently. It shows some candid moments of the young monks of Cambodia.
Most of the questions revolved around curiosity of where in Cambodia they were photographed. I recently shared my 7 Secrets and Tips to maximise your trip to Angkor Wat, but you might already notice that there are not many monks at the Angkor Wat main complex. However, after exploring Angkor Wat, you can head over a cluster of traditional Cambodian huts at the right side of Angkor Wat. Here, you will come across some young monks in their beautiful saffron robes playing, studying and doing temple chores.
Buddhism is in the core culture of Cambodia though it is somewhat mingled with Hinduism as well. In fact, the water blessing that I spoke about in my Angkor Wat post is derived from Hindu practices. Most of Cambodia is in poverty and monastic education provide a significant portion of the population some chance at primary education. A lot of the families are unable to afford school fees, or they need their children to help out with work. By choosing to let their children become monks, the children will get a primary education, food and a place to live. They do not have to remain as a monk and can choose to leave whenever they like.
Most of the people and monks I met in Cambodia were very friendly, smiley and happy to let me snap as they go about their daily routines. It might have helped that I had a local expat friend with me whom they knew though I was told that Cambodians are not camera shy. The more tricky part is trying to photograph them in candid moments and finding the right lighting and composition.
I'll be sharing more photos in time to come but meanwhile, do enjoy this series of the young monks of Cambodia.