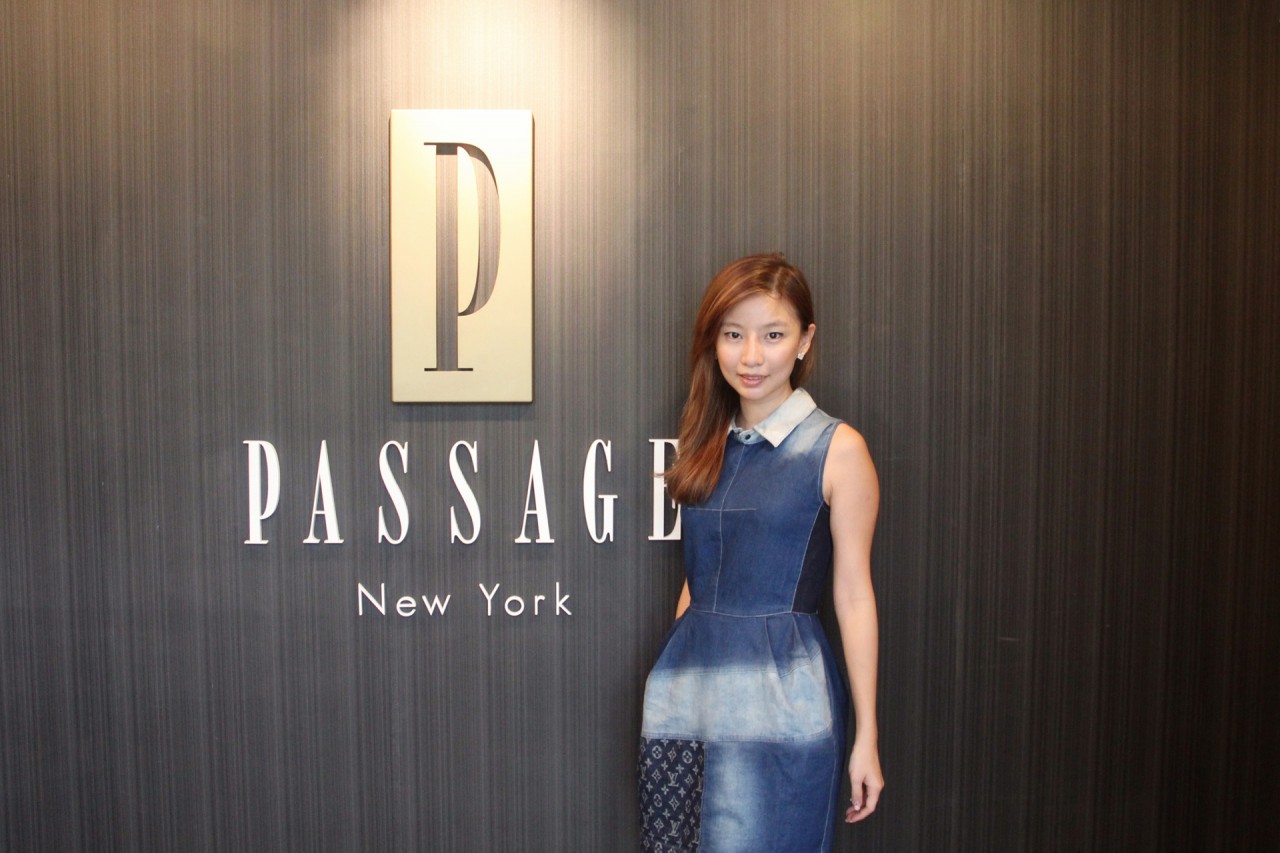 I can't wait to share with you my gorgeous experience at Passage New York about 2 weeks ago. Passage New York is a huge luxury spa (8,000 square feet) located in downtown CBD at Cecil St. Their location is excellent for the busy and stressed individuals stuck in the hectic dog-eat-dog economical center of Singapore. I'm surprised that I didn't get to know of them earlier because they gave me a pretty unforgettable facial experience.
I had been booked for a full body scrub and a full body massage to be followed by a customized facial. The place was clean, comfortable and the furnishings oozes luxury. It's the perfect place to get away for some "me time" and to recharge with some pampering treatments. Even though Passage New York is located in the heart of Singapore's financial district, walking into their abode, I felt completely whisked away to a calm relaxing environment.
I filled up my details of my body and skin issues then followed the therapist up to the 2nd floor where my treatment room is located. They have 23 treatment rooms in this sprawling place, each with specific treatment functions.
Placing all my belongings into a locker, I changed into a simple Passage New York silk robe.
I was going to start with my body treatments. The full body exfoliation was pretty normal but I was glad that the therapist expertly scrubbed my rough spots such as elbows and knees really well without needing me to remind her.  The convenience of an in-room bathtub and shower meant I could easily wash off and take a nice relaxing shower after the scrub was completed. They attentively provided me with new towels, disposable underwear (both top and bottom) and hair cap. I simply got back to the prepared massage bed once I was done with my bath.
Next, I had the Full Body Massage with Premium Collagen. Unlike the usual massage that most places offer using essential oils, this one is a massage and a body treatment in one! Using a collagen milk treatment lotion, the therapist worked expertly on my body delivering long relaxing strokes to cox my stresses away while giving my body a lovely anti-aging treatment. This collagen milk massage left my whole body soft and moisturized without any of the usual oiliness. I felt so rejuvenated and completely at ease at the end of the massage that I was a tad reluctant to get out of the bed when the session ended. 
The debate whether I should get up or succumb to just lying on the massage bed came to an end with the promise of an even more relaxing facial finally winning my vote as I put on my silk robe and moved down the hall to the facial therapy room. The facial therapist, gave my face a detailed examination and told me that I had severe sensitive skin issues and the skin was totally dehydrated. She recommended that I try a caviar set facial to restore my skin back to health and to give intense hydration.
My skin was super dehydrated from my sun exposure in Boracay coupled with retinol treatments that I was undergoing and I can't begin to tell you how much my skin needed this facial. This facial was a pivotal moment in my quest to recover back my nice glowing skin and I promise to share all my secrets on how I manage to get back my ideal skin condition in just 10 days in another post very soon. The extraction was very light, left no marks and pretty painless. The therapist advised against doing any major extractions when the skin condition is dry as skin tends to heal slower when the cells are not well hydrated. She shaped my eye brows and gave me an outstanding face, neck and upper back massage. It was so good I totally dozed off with the sweetest dream.
The luxurious caviar complex and natural bio-peptides encouraged my skin cells to increase its metabolism to aid my skin absorption of water as well as increases the rate in which my skin heals itself. The facial gave my tired skin structure just the right amount of stimuli and restored the elasticity to the skin texture. It is one of the most excellent facials I had and even though my easily sensitive skin was slight red right after, it cleared up within an hour and I was surprise to see a superbly hydrated skin that started to show signs of glowing when I woke up the next day.
All of Passage New York products are mainly made in Europe with the bulk of them originating from Switzerland. Their facial worked so well on me, making me really tempted to give their products a go. But I won't rush into it just yet because my skin has just became pretty ideal after a period of horrendous bumps.
Now, Passage New York is celebrating their 10th Anniversary and they are having one of the most exceptional promotions I've ever seen. It's such a good deal I just had to share with you all.
Indulge yourself in two luxurious treatments @ $98 :
·         90min Royal Luxe Facial Treatment
·         45min Revitalizing Body Massage
·         Complimentary Leather Bag worth $450
·         Complimentary $50 Fashion Voucher (exclusively for Renzze's readers)
Terms and Conditions :
–  Valid till 31 October 2013.
– Prior appointment is required. Please call 6226 0888 and quote "Karen blog" when making an appointment.
– Valid for first time female customer, Singaporeans, PRs and EP holders, aged 25 and above.
– FREE Gift is while stocks last. Design and colour my vary. Scarf is for decoration purposes only.
– Passage New York reserves the right to alter and amend any terms and conditions without prior notice.
Awesome deal right? I'm in love with their facial and would love to go again. Keeping fingers crossed that they'll extend this generous promotion to me as well! If you are wondering why they are offering a leather bag, well, that's because Passage New York also has their own fashion house under the same roof!
Their croc leather bags are a hot favorite among their regulars. It's an all indulgent spa that even provides a unique shopping area for you to browse and shop after you are totally relaxed.
Don't miss out on this magnificent opportunity to give yourself a super pampering session at a fraction of the cost. Book soon before the promo ends.
Passage New York
133 Cecil Street
#01-01 Keck Seng Tower
Singapore 069535
Tel: 6226 0888