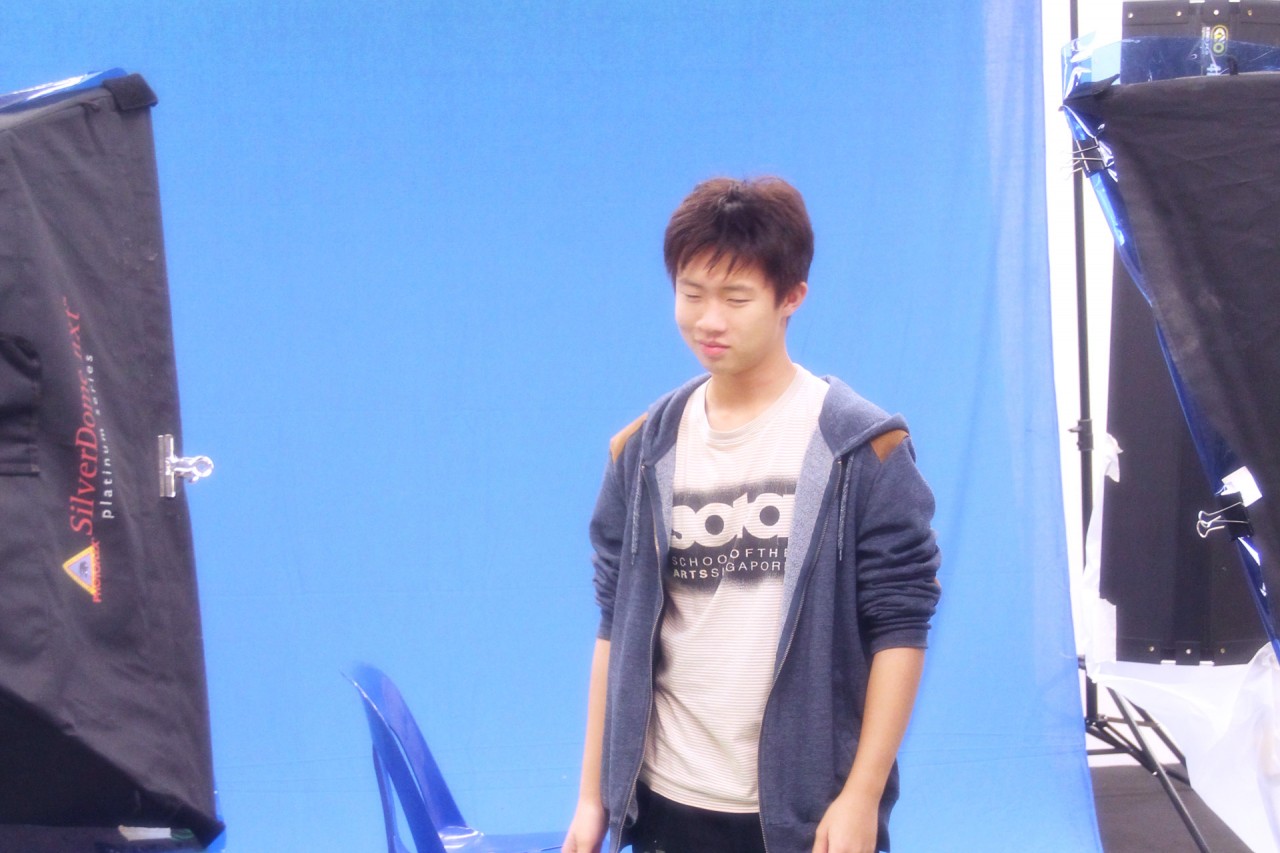 This week has been a crazy madhouse for my N.E.mation! 8 team – Partta Kappa #NE8C06 as they rush to polish up their animations and bring them to life for the live actors. Just last Monday, they had to stay till about 1130pm to just to make sure they can catch up to their schedule. Just as it's stated in Murphy's law, "Anything that can go wrong, will go wrong." Thankfully, through sheer will and tenacity, the team have finished most of their tough scenes and are back on track. It is in times of adversity that you learn the most and I believe Partta Kappa have accumulated experiences in these three weeks that would last them a lifetime.
Sometime last week, before the team got their heads buried under six feet of work, I managed to steal them for an hour or so to share about their team and their animation clip. Since they had to work with a blue screen for their animation, I thought it'll be a great chance for them to share their insights on how a blue screen works. These are the type of skills that the participants of N.E.mation! 8 pick up when working on the submission. You can also see the crazy side of Partta Kappa dancing and lip-syncing to their favourite tune. I'll let the video show you more.
Partta Kappa works mainly in the production room we filmed this clip at, especially during the last week of their production which is really cool. All the equipment are at their disposal and it's a relatively private corner.
You can feel a strong sense of Partta Kappa vibe when you enter because they've effectively and efficiently marked their presence all over the room with their Partta Kappa monster mascot.
I hope you've learnt a little bit more about Partta Kappa in this post. Please continue supporting PARTTA KAPPA from School of the Arts (#NE8Co6) on the N.E.mation! 8 Top 10 Teams Facebook Page and while you are at it, also like team Alpacalypse from CHIJ Saint Nicholas Girls' School (#NE8C01).