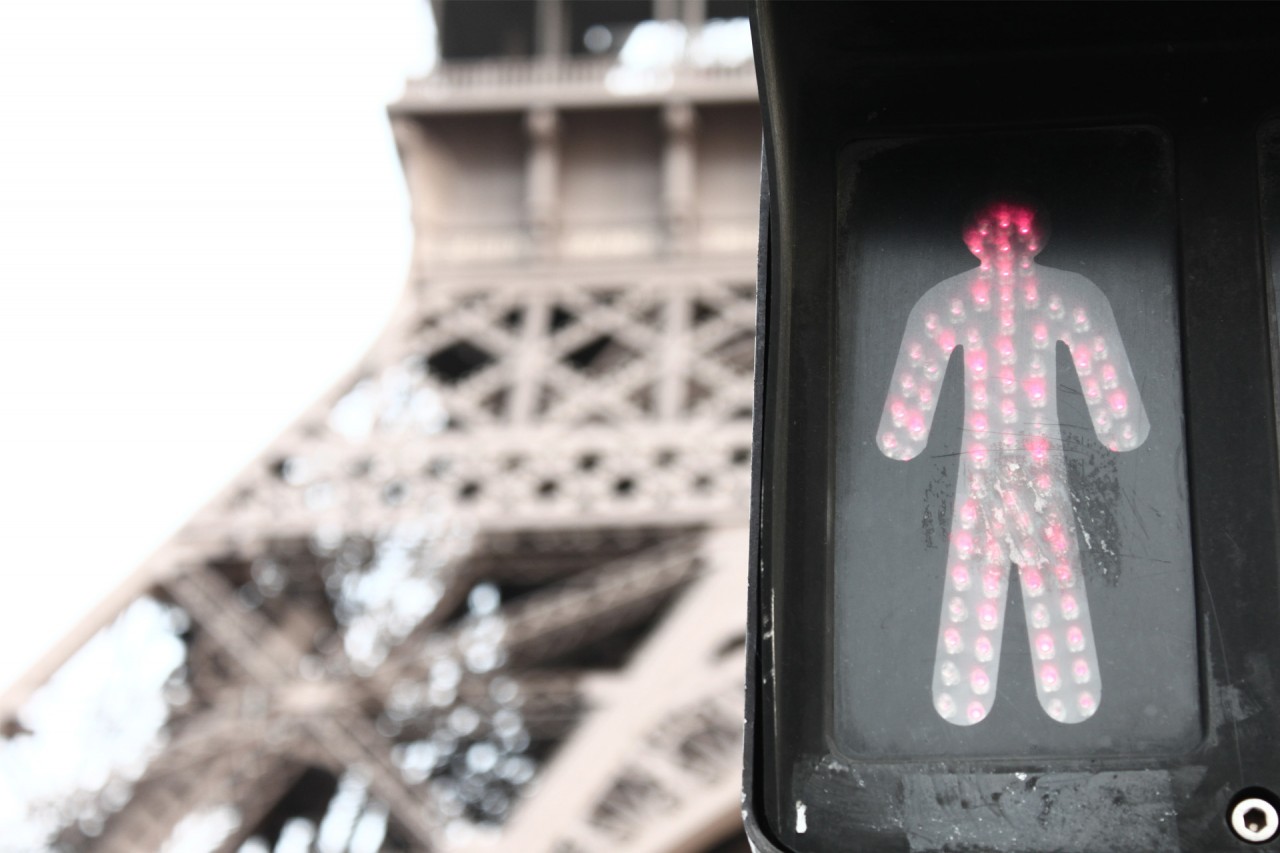 I was in Paris last month and the weather was lovely! Flowers were in full bloom and everyone came out to play! Although I've been there countless of times, I always seem compelled to walk by the Eiffel tower even if I don't go up.
This time, I saw a whole group of protesters over the war going on in Libya. But they didn't cause any riots or harm to the thousands of people visiting the Eiffel tower that day. It was still quite a sight especially since we don't get much "action" in Singapore unless it's the GE season.
I wore a purple wool blend dress with ruffled sleeves from Adelarose! The royal purple was such a gorgeous color and it was absolutely comfortable, carrying me from day to night. I loved the attached intricate embellished ribbon belt that comes with the dress. The best part is that not only would I bring this dress overseas to cooler temperatures,  it would be great to wear in Singapore for work or an after work cocktail.
Adelarose has even more new arrivals and their new dresses are absolutely worth a look. So go check them out at www.adelarose.com before they all get snapped up!