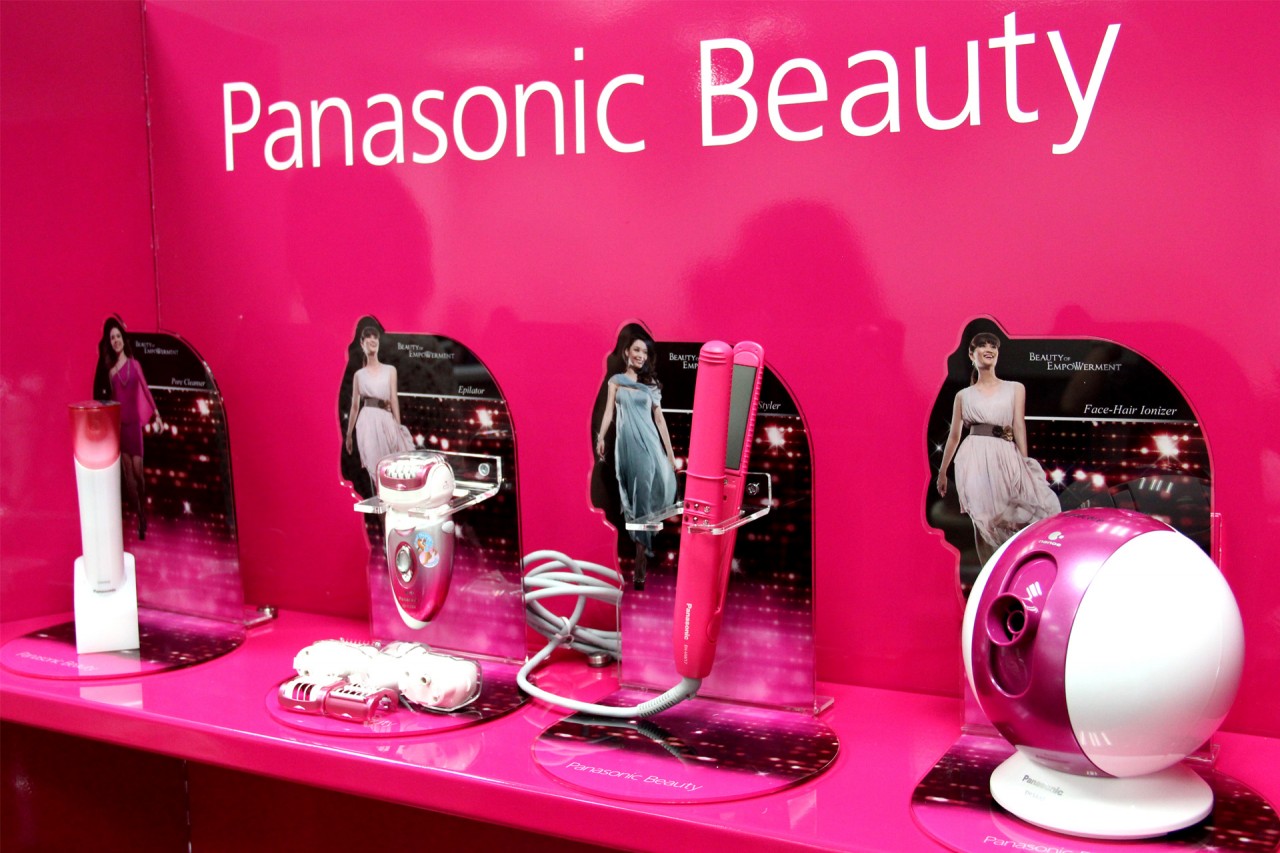 I'm no stranger to Panasonic Beauty products and have been an ardent fan for a really long time. I'm sure from my previous post on my blog, you've already heard that I'm a finalist for the Panasonic Best Beauty Blog in this years' Singapore Blog Award. As a part of this, I was kindly invited to attend a Panasonic Beauty workshop to learn more about their beauty line.
In this exclusive workshop, we not only had a demonstration coupled with tips on how each product functions, we also had a first hand experience at beautifying ourselves using the given products from head to toe.
After watching the demo, I started with my hair. I had came to the session with freshly washed hair that was not styled or even blow dry. How can the Panasonic styler help me to achieve a beautiful finish?
Well, the Multi-Styling Straightener comes with 5 levels of temperature setting to suit your hairs' type and condition. The 5 different attachments are also capable of helping you achieve a wide range of varied styles even if you had a preference for straight, wavy or curled hair styles. Simply using the right attachments, you could even select the size of curls for your hair or if you are a little more advance, you can vary the sizes of curls to give a more natural look.
I decided to go for large curls to give my hair a slight natural wave since my hair was straight that day.
First I applied a little of the Ma Cherie products on my hair cause I love the smell and it will help to protect my hair from the heat. You can buy Ma Cherie from any Watsons store.
Next, I sectioned my hair with hair clips and waited for the styler to heat up before getting to work.
 It took a little getting used to but in no time, I was happily styling my hair into nice bouncy curls. Because the Panasonic multi-styler has a photo-ceramic coating, it helps to keep your hair from losing moisture and stops colors from fading.
Everyone was having fun experimenting 🙂
Here's my end result with after styling!
Now that our hair is nice and styled, it was time to do a mini facial with Panasonic products and AquaLabel.
Using the AquaLabel Creamy Oil Cleanser, I smeared a 20 cent coin size all over my face then let the Panasonic Iconic steamer run. The hot nano-ionic steam which moisturizes and deeply cleanses your skin was refreshing!
The deep cleaning steam helps to penetrate deep into the pores to both hydrate as well as to bring the dirt out to the surface.
After cleaning up my face with a wet tissue, I proceeded to use the Panasonic Facial Roller to firm up my skin. The rhythmic vibrations reaches deep into all that tension and provides a shape-up effect on the skin.
Both the Panasonic Ionic Facial Steamer and the Panasonic Facial Roller works wonderfully hand-in-hand to give you a pampering facial in the comforts of your home.
Lastly, we got to put some touches of color to our face with ZA products.
The Panasonic Eyelash curler was so fun and easy to use. With a 360 degrees rotating heated comb, it greatly enhances my eyelashes with a touch of a button.
I learnt so much in this workshop and I can't wait to try the different gadgets at home. I'll be sharing with you all that I've learnt and give you tips on how you can achieve easy glamourous beauty in the comforts of your home too. Look out for my up coming posts!
It was great meeting and catching up with my fellow blogger friends that day as well. Thank you OMY and Panasonic Singapore!