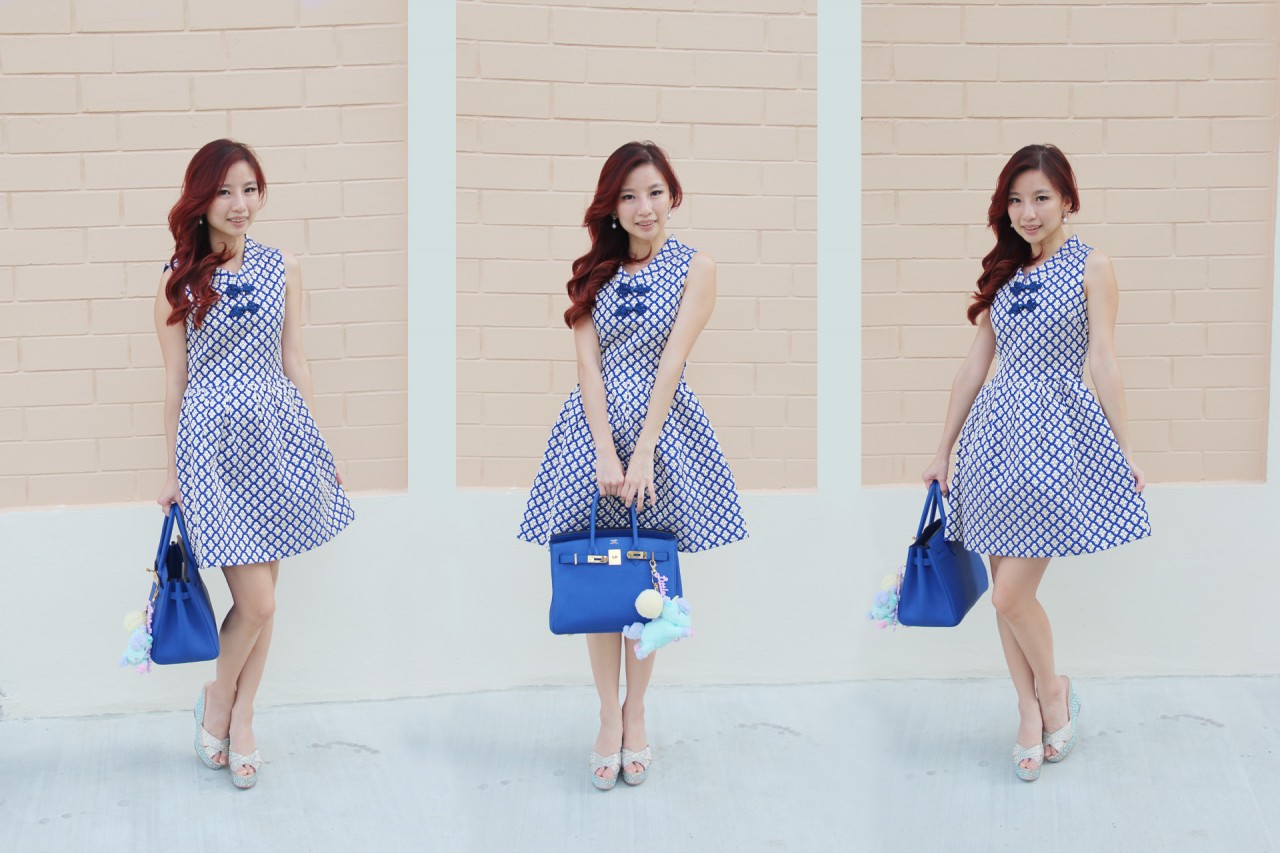 Every year for Chinese New Year, I'll try to incorporate one outfit to be oriental theme just to get into the whole CNY mood. This year, I didn't want with a traditional cheongsum like I did in 2010 (seen here) but neither did I want to go all super red like I did in 2011 (seen here).
Inspired by the cut of my dress last Chinese New Year (seen here) which allowed me to gorge on all the delicious New Year goodies comfortably and the fact that I have pretty reddish hair now (much thanks to Masa of Salon Naoki Yoshihara by Ash), I ended up wearing this blue oriental inspired dress paired with my favourite blue birkin.
Dress: Ching
Earrings: Chanel
Bag: Hermes
Wedges: Pazzion
I love the oriental satin brocade that is so thickly woven, it lends some weight and adds beautiful structure to the dress.  I actually wanted to wear a pair gorgeous white satin stiletto with oriental details that would go perfectly with this dress but since I knew that I would be  running from place to place visiting relatives, taking my heels off only to put them on again shortly; these shiny wedges were a much more practical and comfortable idea.
Thanks for reading.