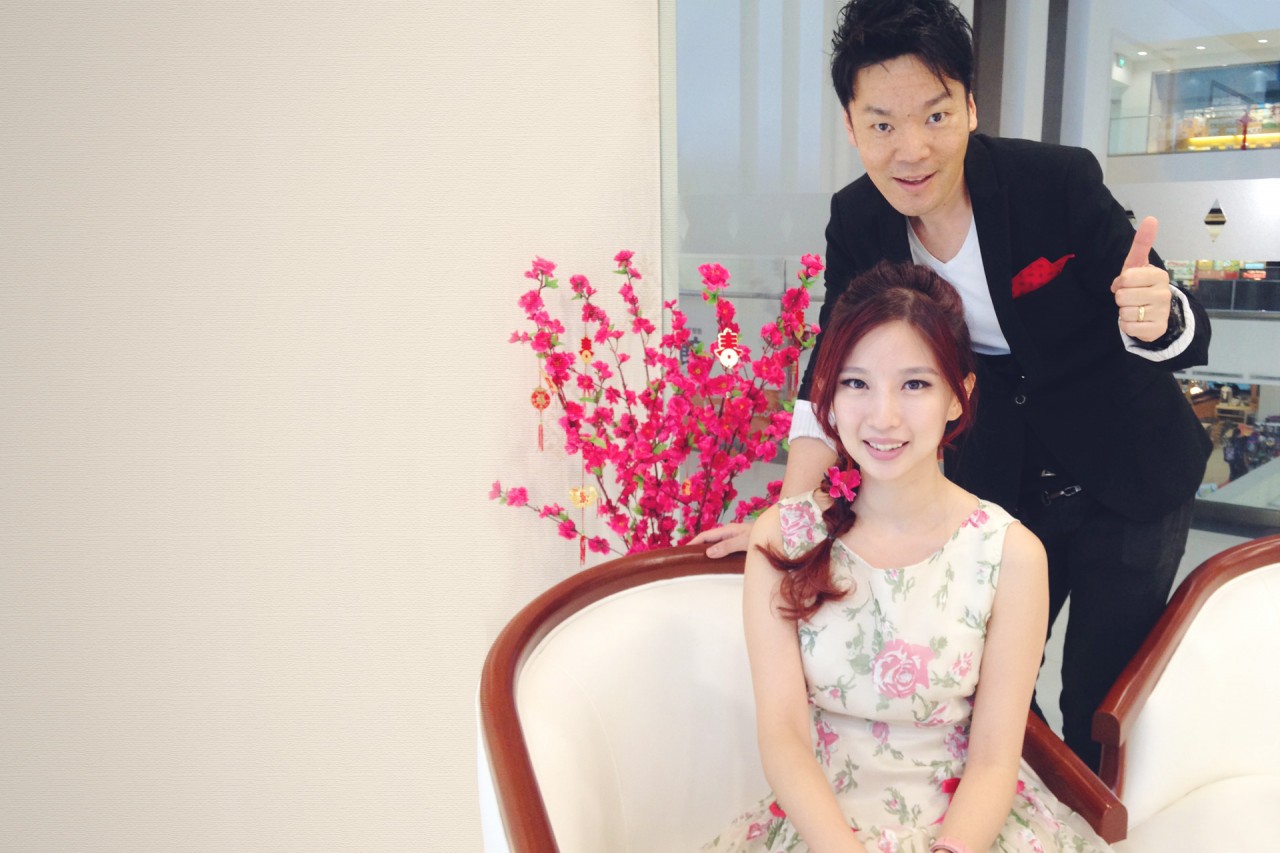 I'm currently in Maldives and I wanted share this series of outfit photos I took back in February. It was taken during the awful dry period that was affecting Singapore and the surrounding countries which made the sun especially harsh. Most of the trees withered away while the grass turned brown. With the contrast of my spring floral dress, the autumn-like setting and a little colour correction, these photos turn out looking almost looking like I was part of a painting.

Earrings and Heels: Chanel
Watch: Cartier
Alice in Wonderland Book Clutch: myjotterbook
I really love this book clutch and how it comes with wooden handles so I can sling it on my arms if I need to free up my hands.
A special mention also goes out to my stylist, Masa-san, from Naoki Yoshihara by Ash salon.
He's always taking such good care of my hair and most importantly, my scalp.
Masa-san actually went to clip off some of the cherry blossoms in the salon's decoration to put onto my hair as he says that cherry blossoms denotes good luck in spring for the Japanese.
Thank you Naoki Yoshihara by Ash for taking such good care of my hair for the last 6 months. My hair condition has improved so much ever since Masa-san has taken charge.
If you like to make an appointment with Masa-san, here's the address and contact.
Naoki Yoshihara by Ash
177 River Valley Road
Liang Court  #02-15/16
Singapore 179030
Tel: 63335662
Thanks for reading!