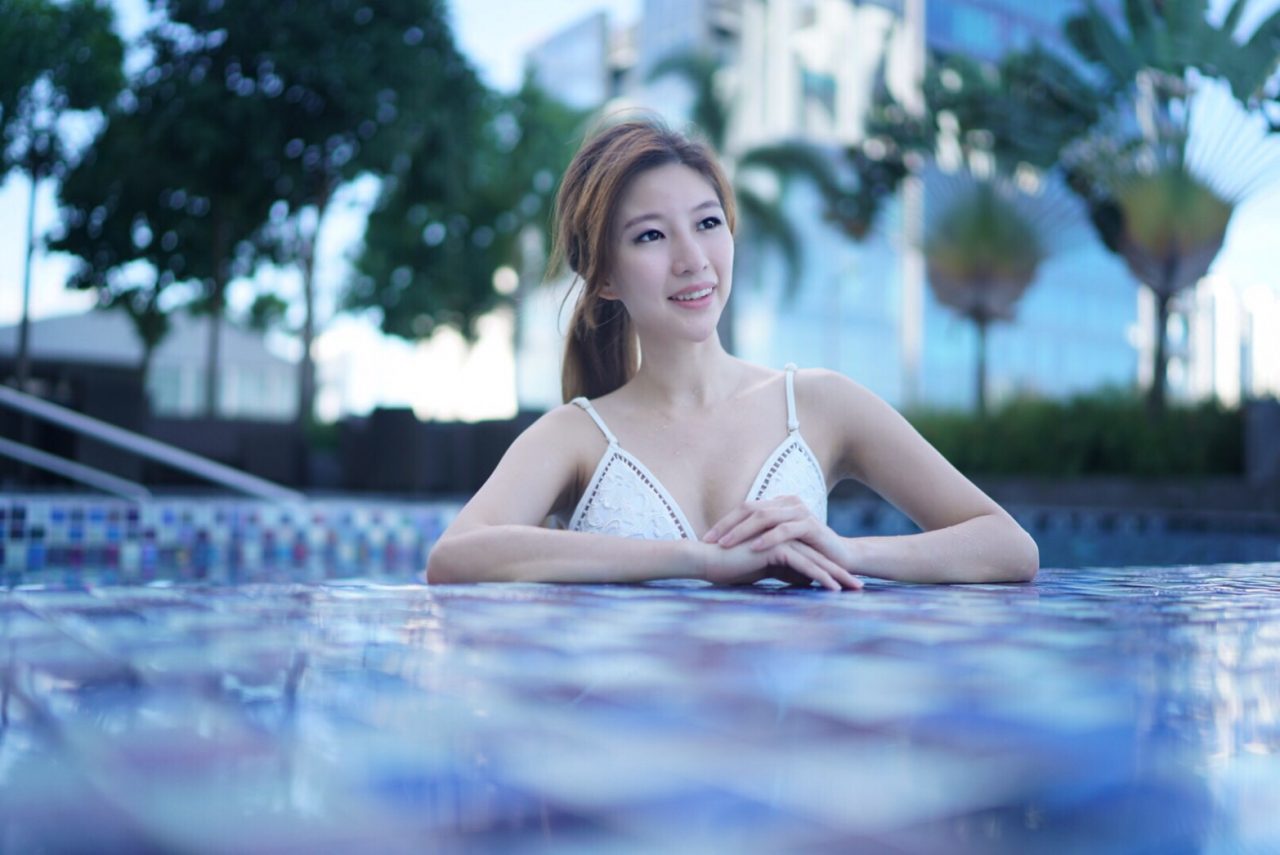 We tend to overlook the importance of rest, rejuvenation and health in our busy life. Sometimes I'm so exhausted that I fall asleep in bed while watching Netflix or while reading an e-book on my kindle. Given the circumstances, scheduling time away to fully detox and relax is a luxury I rarely indulge in. However, after attending the one day programme at One Farrer Hotel & Spa, I realise that it is a crucial factor to improving well-being and productivity.
One Farrer Hotel & Spa is located near Farrer Park MRT and is a little oasis in an urban setting. I've been there previously as a guest for a wedding dinner and was pretty impressed by the professionalism and attentiveness of the hotel staff. This time I was looking for a getaway and was pleasantly surprised at how much I enjoyed spending my whole day there. No wonder it was crowned "Singapore's Best Hotel Spa" by the World Spa Awards 2016.
The full listing of the program that Raphael and I took can be found at the end of this post and it was such a steal! Plus I'm gonna share a super duper special price for my readers who are more keen on the facial or massage services! The whole programme takes at least 5 and a half hours so do allocate time aside to enjoy.
Arriving in the later part of the morning, we made our way to the lifestyle area on Level 6. Our initial consultations required us to fill out some forms to provide the therapist and trainers some feedback on our general wellness. If you have any medical conditions that needs special attention, this is the time to point it out.
Next, we were acquainted with our personal trainer to start our personalised workout. The purpose of the workout is to slow down the pace of one's body and prep the body and mind for the up-coming treatments. The body need to reach an optimal level of fatigue in order to properly benefit from the treatments to come. This optimal level is when your body is tired enough and at a state of equilibrium; best to absorb all the nutrients of the spa treatments. This is a truly luxurious methodology that is unique to the Spa Retreat at One Farrer Hotel & Spa.
It's been an incredibly long time since I've hit the gym so having someone to analyse my strength and weakness really helps to give me a starting point for my future workout plans. I love that the gym is pretty well-equipped and quiet so there was no need to wait for any use of the machines or mat space.
Lunch was at a quiet private part of the restaurant with each Lifestyle Retreat Program also including a Spa Cuisine Meal that was specially designed by a certified dietician. These meals were designed to optimise fibre intake, reduced calories, protein level and richness in antioxidants and Omega 3.
I had the cod fish with a lovely light and clean asian salad as part of my Detox Program while Raphael had the healthy but hearty spring chicken with a brie cheese salad. With his generosity, I stole a bite of his dessert and ended up eating up more than half of his delicious carrot cake.
Next, we took a bath and were ushered by our individual therapists for our relaxing spa treatments. I did a detoxifying body scrub followed by a super relaxing detoxifying body massage. I love how the therapist was able to soothe out all my problem areas and relieve the tensions in my neck and back areas.
Raphael enjoyed an energy facial and an energising massage. For someone that rarely takes time out to do a facial, he felt extremely pampered and was happy to get his oily skin properly addressed.
After the main detox programme was completed, we decided to grab a drink at the pool bar before fully exploring what the Total Lifestyle Environment provided. Even though the stipulated guideline for the programmes are about 5 hours 30 mins, you are welcomed to stay as long as you like to enjoy the various facilities.
After a dip in the olympic sized swimming pool overlooking the urban landscape, Raphael and I split up to the various gender specific spa rooms. You might have caught a glimpse of these on my IG stories @renzze when I did some selfies and videos since I abandoned my camera in the locker room.
With lush greens and the calming sound of waters, I immersed my worries away in the Jacuzzi, Japanese-styled onsens and even braved myself for the cold plunge pools.
The steam & sauna rooms, reflexology water walk, relaxation gardens and comprehensive 24hrs fitness facilities are also available for use for as long as you like.
I haven't felt so carefree and relaxed in the longest time and when I reluctantly showered to leave in time for my dinner appointment, I felt totally rejuvenated.
I signed up for The Detox Program ($483++)  which consist of:
Check in & Pre Consultation
Detox Workout (Personal Training)
Recovery at Total Lifestyle Environment Detoxifying Meal (Dietician Pre-Prescribed Meal for Detox)
Relaxation at Total Lifestyle Environment Detoxifying Body Scrubs
Detoxifying Body Massage
Post Consultation & Make Next Appointment
Raphael, my partner-in-crime, signed up for The Energy Programe ($493++) which consists of:
Check in & Pre Consultation
Relaxation at Total Lifestyle Environment
Energy Facial
Energy Meal (Dietician Pre-Prescribed Meal for Energy)
Recovery at Total Lifestyle Environment Energising Massage
Post Consultation
One Farrer Hotel & Spa is currently giving these at a promotional $199++ instead of the usual price but I promised my readers a good deal so if you would just like to do a massage or facial and spend the day having unrestrained access to the pool and gym, just quote RENZZE99 for a 1 Day Spa Retreat Card at $99++!
Some places with less beautiful surroundings charge even more than this amount for a simple 60 minutes massage so this is definitely incredible value for anyone who wants a full day of pampering or for those who want to jump start a healthy lifestyle. It makes for a wonderful present to close friends who needs a break from their daily stress too!