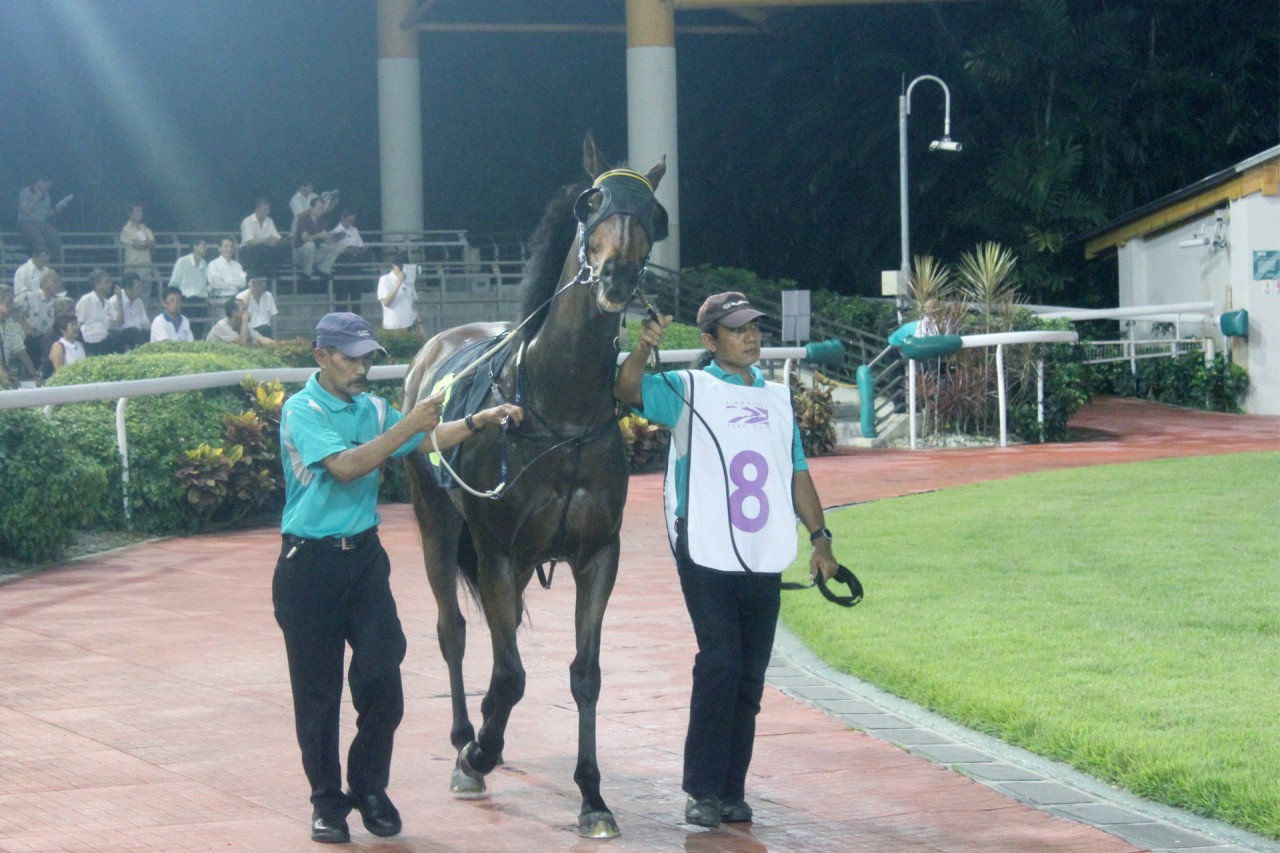 I've been to the race club twice before on events. "Fashion and the races" and the "SIA Cup" and since I was given some vouchers by the Turf Club, I wanted to bring my parents there to take a look and soak in the atmosphere for themselves!
It was the first time my parents have been to the turf club and they were amazed at the facilities they have. We spent the first few races at the Hibiscus Room, enjoying our dinner as we watch the horses sprint by us below.
I brought them down to the parade ring to watch the horses up close and my mum was pretty excited! It was fun to see how some of the horses were so geared up and ready to run even though they aren't on the race track yet.
We didn't bet much, just some minimum bets of $5 for winning horse or placings ( means the horse would come in as 1st, 2nd or 3rd) so there would be the excitement when the race starts and you cheer you horse as it passes the finish line!
I think my choices were pretty good that night though I would never win much since I always cast my bets on relatively safe choices. But I had fun and so did my parents. It was an eye-opener for them just as it was for me when I first learnt about the Turf Club and their facilities.
I wore a gold trim nude jersey dress from Adelarose. I love the curve hugging and coutour-enhancing trimming. The material is superb!
In conjunction with the Great Singapore Sale, Adelarose is having discounts up to 50% off on their online store so please don't miss out! It's while stocks lasts only!
Here's also a video of one of the races we bet on as we sat at our table waiting for dinner and watching the tv as well as the live race right in front of us.