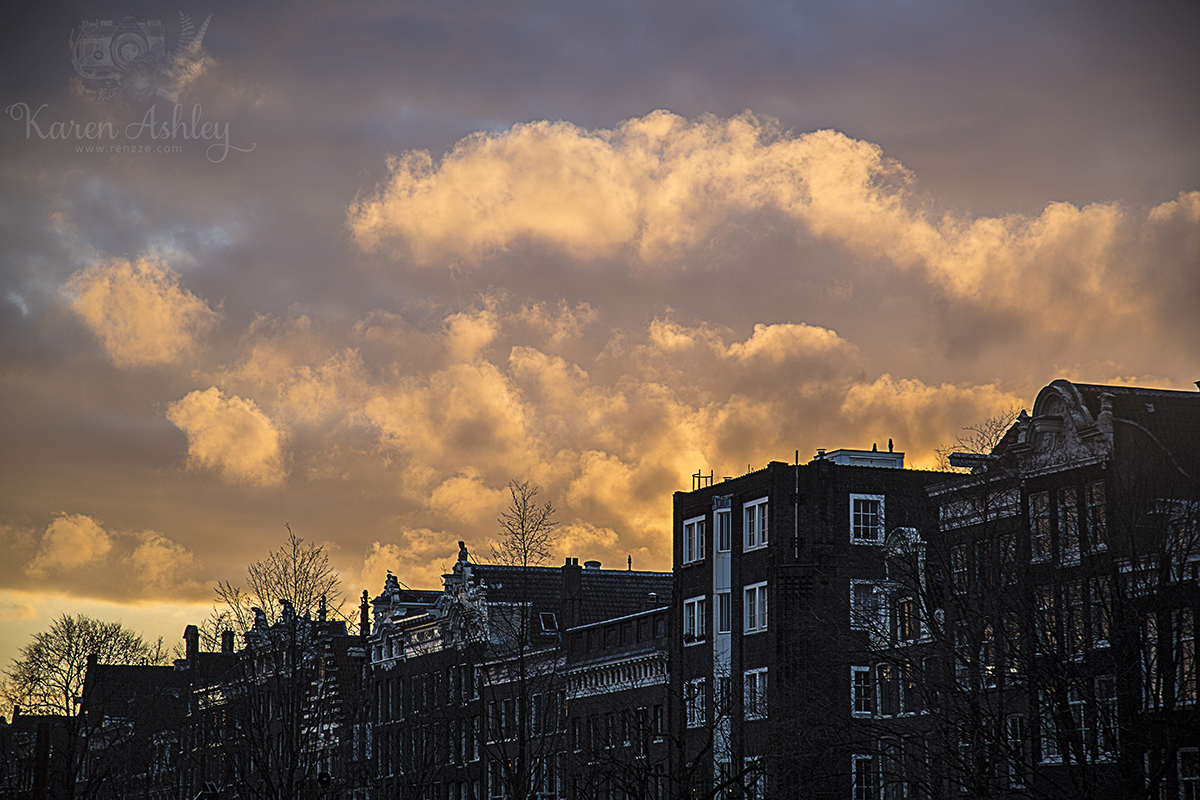 Is it the Netherlands or is it Holland? What is the difference?
Is it the Netherlands or is it Holland? What is the difference? I was confused when I first visited. To clear the air, the official title is the Kingdom of Netherlands which consists of 12 provinces ruled by King Willem-Alexander. Technically, Holland only means the two provinces of Noord-Holland and Zuid-Holland. However, it has been used so often by most people (and historically, it is Holland that contributed the most to the economy) that Holland is recognised as a term to refer to the whole country.
Amsterdam
I've been to the Netherlands and Amsterdam several times, but there is always something about their laidback charms that attracts me to visit repeatedly. Many people have asked me if I revisit places I travel to or do I look forward to visiting new sites only. The truth is a mixture of both. While a country or city that I have never visited before is always exciting, revisiting places can be as appealing. Exploring the same area, in different seasons or with different travelling companions can shed a whole new feel. It is not uncommon that I visit certain countries yearly but gain new insight each time or traversed a new area.
If you haven't been to Amsterdam, I recommend you put it on your list now! I guess more than the beautiful buildings, canals and city structure; it's the friendliness and openness of the dutch that leaves the most profound impression on me.
Eats in Amsterdam
Breakfast is one of my favourite meal times when I'm in Europe. Sometimes I pop by a cafe for toasties and a cup of coffee, or I'll pop by to the nearest bakery for some gorgeous freshly baked pastries!
Raw herring is one of the local delicacies I love in Amsterdam. Granted, it's not everyone's cup of tea, but if you are okay with eating sashimi, then you will be okay with eating raw herring. Unlike the raw herring served in Sweden (you can try the IKEA versions) and Finland which is completely pickled, the ones in the Netherlands seems to be only slightly brined (which I prefer).
The Dutch have been eating raw herring (soused herring) for 600 years.
You should also make time to have proper dutch pancakes. Unlike the typical American breakfast pancakes, the Dutch version can be eaten any time of the day, and you will find the famous pancake houses to be pretty crowded during dinner time. There are so many places to choose from the one that I usually frequent is called The Pancake Bakery near Anne Frankhuis. They have a massive selection of both savoury and sweet dutch pancakes.
Head down to the local markets and take in the sights and smells. There will always be lots of flowers on sale (especially tulips) and locally crafted items. Indulge yourself street food and fresh produce. One of the most excellent Dutch Indonesian meal I had was at Albert Cyrup market!
For souvenirs, I like to buy back cheese and stroopwafels from Holland. A stroopwafel is a waffle made from two thin layers of baked dough with a caramel syrup filling in the middle. It's more like a cookie that the usual soft waffles that we are used to in Singapore. I even got a chance to make my stroopwafels from scratch which was so much fun! There are many flavours these days, but I still like the traditional caramel ones.
Sightseeing in Amsterdam
There is quite a bit to do and see in Amsterdam if you haven't been there before.Take a boat down the canals, visit the many incredible art museums, visit Anne Frank's House and take that iconic photo at the " I AMSTERDAM" sign. I've been to Holland quite a few times, so I went to different places each trip. Maybe I'll go dig up those photos to share with you guys soon.
There is so much to do, it might take me a couple more trips before I see everything there is to see and do. I'll love to visit WILDLANDS Adventure Zoo Emmen which requires me to possibly rent a vehicle and drive in the Netherlands for the first time.
Other than the coffee shops that allow you to get stoned legally, the red light district is another exciting area to explore. No photography is allowed, but you can roam the neighbourhood to browse at all the ladies standing in full view behind glass displays.
Some tourists think Amsterdamn is a city of sin, but in truth, it is a city of freedom. And in freedom, most people find sin.
The Netherlands is the world's largest flower exporter and is known best for their tulips. In Spring, you will see tulips everywhere! Even wild ones in random fields. I highly recommend heading to Bollenstreek, the Noordoostpolder and Kop van Noord-Holland areas if you want to admire fields of flowers. Visit Keukenhof, where over 7 million flowering bulbs bloom every year.
The Netherlands is the world's largest flower exporter and is known best for their tulips.
If you want to see the traditional Dutch houses and windmills, the nearest place from Amsterdam city is at Zaanse Schans. It's pretty educational and fascinating to see how the windmills work from the inside. They are not only a tourist attraction but are working windmills that still saw wood or grind natural watercolour pigments using the natural windy weather.
I also headed over to Voldenham which is a Dutch fishing village and harbour town. A lovely place to stroll, have lunch and catch a boat to Marken where you can see an old clog-making workshop
I know I share more travel on my Instagram (@renzze) then I do on here, but that's been changing since I've gotten more comfortable with writing on the go. I used to hate being interrupted when I'm writing, but I learnt that carving out pockets of time to write (even if when my thoughts are continually getting interrupted) is better then not writing at all.
Travel as much as you can,

As far as you can,

As long as you can.

Life is not meant to be lived in one place.
Thanks for reading!