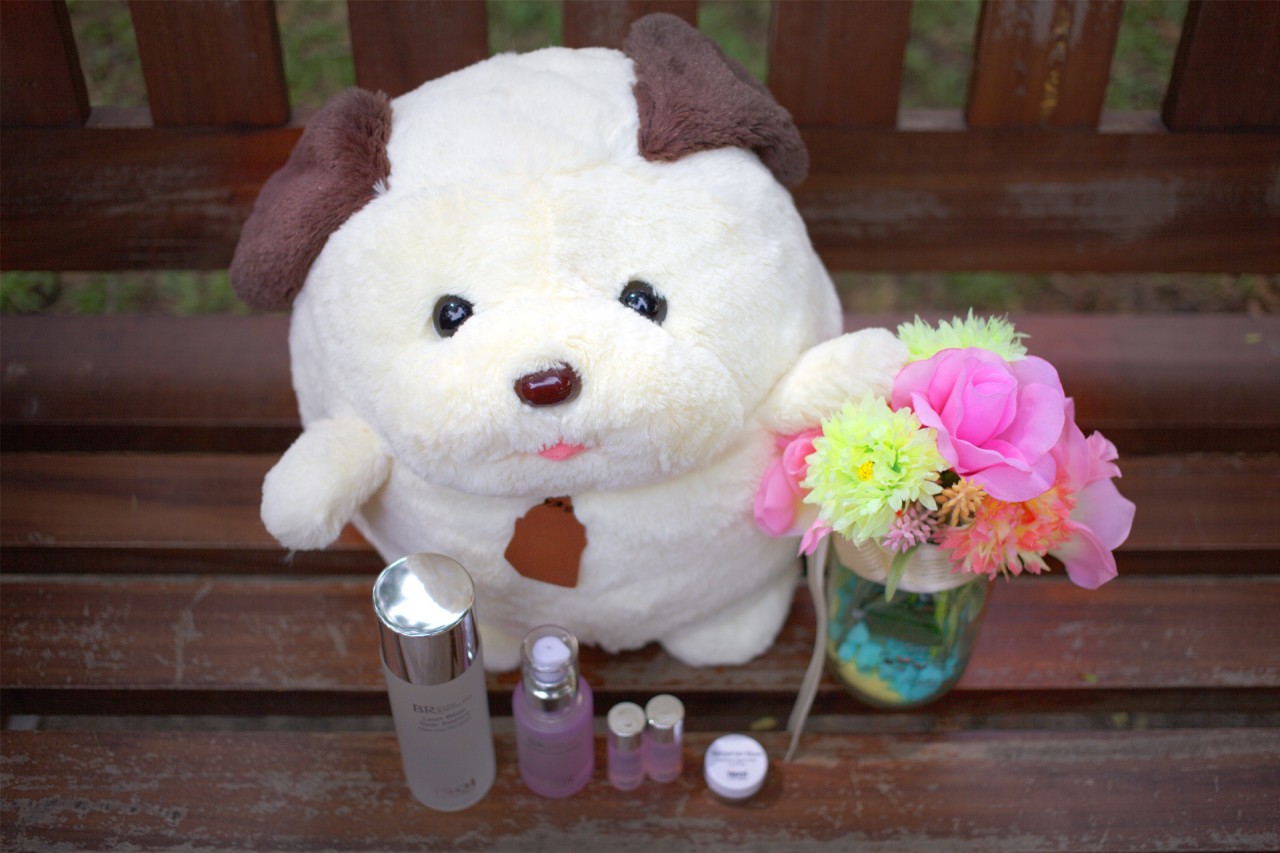 It's no surprise that I'm a fan of natural organic skincare products and have reviewed quite a number of such skin care on my blog. My latest rave goes to ISOI, a high quality natural skincare range from Korea that is now available in Singapore at bud Cosmetics.
ISOI stands for I am SO intelligent and was created for the intelligent consumer that is discerning enough to choose their skincare based on the quality of the ingredients and its' effectiveness instead of being blinded by pure marketing or advertising.
I attended a brief media session to get to know ISOI and to see which of their products are most suitable for my sensitive combination skin. During which, each of the participants got to design and arrange their own little flower bouquet to take home which was a really sweet activity.
The activity was floral themed because one of the main ingredients used in all of ISOI skincare range is the highly-precious prime grade Bulgarian Rose Oil. This rose oil is chosen for its high levels of vitamin A and C (17 times more than lemons and 20 times more than tomatoes), great penetration ability, excellent skin softening function, ability to protect the skin, delay skin ageing and boost skin vitality. It is also the primary reason why I fell in love with ISOI products.
Not all Rose Oils are created equal and ISOI promises only prime grade Bulgarian Rose Oil – to obtain just 1ml, it needs to be extracted from 3,000 roses. Needless to say all the products just smells so good! It's such a treat to apply such wonderful smelling, skin enriching goodies on your clean face each day.
ISOI strongly believes that harmful chemicals can be replaced by luxurious natural ingredients and still retain their effectiveness. Controversial harmful chemicals such as chemical surfactants (SLS, SLES) that are carcinogens and may disrupt skin are replaced with natural alternatives like coco-glucosamine which are considered safe to apply on skin.  Similarly, chemical preservatives like parabens and phenoxyethanol, which may cause allergies and breast cancer, are substituted with patented natural preservatives, such as scutellaria baicalensis extract which allows skincare products to have a shelf life of up to two years and a half years before opening.
I had some difficulty choosing the products I wanted to try but in the end I decided to focus on just a few key ones to review.
BULGARIAN ROSE LASER WHITE TONIC ESSENCE (130ml – $70)
This essence is one of the most popular products for improving your skin tone and anti-aging. The natural vitamin C from Bulgarian rose provides a strong antioxidant activity to whiten the skin and make it clear and healthy. Whitening products are very popular in Asia but most contain chemicals that will thin the skin and cause sensitivity in the long run.
The ISOI bulgarian rose laser white tonic essence uses natural whitening ingredients such as arbutin and licorice extract penetrate deeply through the skin to remove age spots and freckles and whiten dark, dull skin. The High-quality natural plant ingredients, replaces the use of artificial chemicals, can be used for dry, oily or even sensitive skin.
I personally don't have major pigmentation issues but I do stay out in the sun quite often while travelling and prevention is crucial to me. I find that using this essence after cleansing helps to soften the skin and keep it smooth and supple.
BULGARIAN ROSE BLEMISH CARE SERUM (35ml – $92)
The next product I fell in love with is this blemish care serum. I've combination skin and after using ISOI products for a month, I've seen some improvement of uneven skin tone, blemishes and pigmentation. The serum is applied after my tonic essence and gently patted into my skin until it is fully absorbed.
This soothing serum fills the face with moisture while Arbutin and natural vitamins from Bulgarian rose oil, as whitening agents, even out and clear up red skin tone. The main natural blemish targeting ingredients include Centella Asiatica helps prevent clogged pores and quickly calms sensitive skin. I was told that it can improve the condition of acne-prone skin and  remove sunken scars as well as black traces on the skin. It also works at giving a continuous supply of moisture. I've long written about how hydration is the most essential key to good skin as  increases the skin's own regenerative power by strengthening the skin's own protective barrier. The bulgarian rose blemish care serum works at supplying hydration deep into the skin and provide continuous hydration for 24 hours.
INTENSIVE SUGAR SCRUB (50ml – $62)
To be honest, I was only given a small sample of this mild exfoliator but I liked how this scrub had smaller sized sugar crystals than other sugar scrubs so I'm giving it a small mention here. Scrubs help to clear dead skin cells, reduce dullness and improve skin elasticity. This scrub is made of natural ingredients that are not harmful even when ingested so it's great for using it on your lips.
I've enjoyed testing these ISOI and have even bought a couple of products as gifts to a close friend recently. You can find them www.budcosmetics.com or at a bud Cosmetics physical store. On a side note, other than ISOI skincare, if you like pure, organic, safe, ethical and guilt-free products, you should pay bud Cosmetics a visit. Personally, I couldn't resist shopping at their store (on my own expenses) after the event as they carry so many award winning and renowned cult organic brands.
BUD COSEMETICS
Orchard Branch
333A Orchard Road
#03-32 Mandarin Gallery
Singapore 238897
Tel: 65 6733 5782
Novena Branch
10 Sinaran Drive
#01-66 Square 2
Singapore 307506
Tel:  65 6397 6013
Thanks for reading.