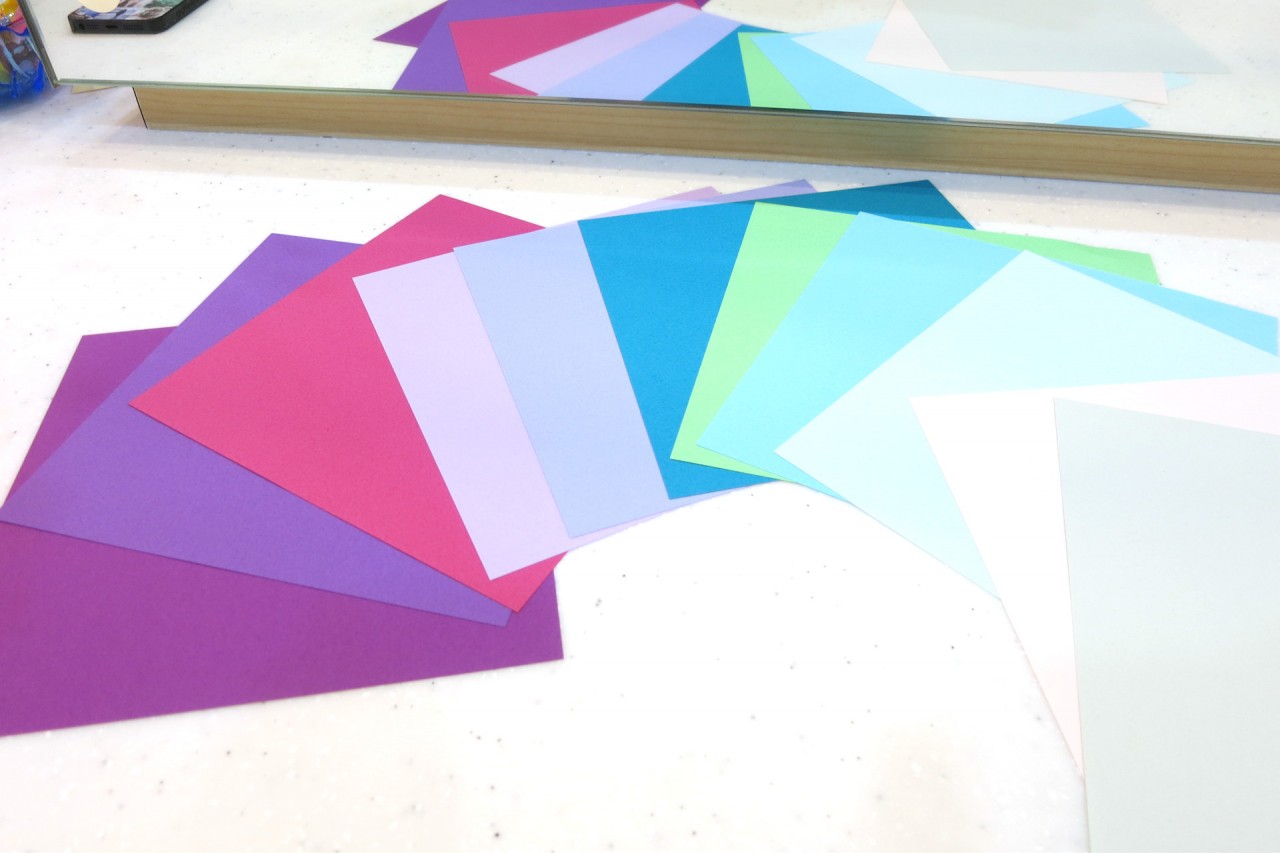 I've had so many positive comments and requests for information on where I did my hair and about my latest pink-brown hair color so I'm really sorry I took so long before I got round to writing this post.  Naoki Yoshihara by Ash is a Japanese salon based in Singapore at Liang Court and I'm completely delighted that I can experience the professionalism and creatives styles of Japanese stylists without having to buy myself a ticket to Tokyo!
I headed to the salon immediately to meet my girlfriend, Regina, after landing in Singapore from Hong Kong last month. We both wanted a whole new fresh hairstyle and Naoki Yoshihara by Ash was the place to do it. Even though we planned to meet, it was an absolute coincidence that we both wore the very same Liz Lisa maxi dress that day!
The moment I settled into my chair, Japanese makeup and style consultant, Miki Sakazaki (above photo) came by to analyze my complexion and skin tones.
She determined that I was blue based skin tone that works best with summer colors. The range of colored papers as shown above was specially picked out by her to showcase the colors that I should be wearing more often to best display my facial features. Apparently the white dress I was wearing was not the right color for me though it was a suitable color for Regina. She was determined as yellow base skin tone that works best with spring colors.
I had came into the salon with super bright red hair that was totally rock-style but too edgy for work and needed to get a color that would suit my lifestyle better. Creative Director, Masami Kuramochi, chatted with me to get to know my preferences before specially mixing a pink-brown dye that would suit my skin color and outfit choices. He was very concerned about my hair texture as I had just dyed my hair one week before this appointment and dyeing again so soon might cause further damage.
But not only did the color turned out perfect, my hair was just as soft and hardly looks damaged! I was amazed and asked him what his secret formula was.
After considering briefly, he finally revealed his secret – green tea. He used a special brand of green tea (the same one that I was drinking that day) and sprayed it all over my hair before my treatment. He explained that the properties of green tea allows better absorption of oils which the treatment is based on. This allows a deeper and faster penetration of the treatment into the core of my hair strands to repair the damages effectively. I was impressed by Masa's technical know-how as well as his ability to think out of the box for solutions.
While waiting for Regina to get her hair dyed and cut, Masa introduced me to this Japanese platinum-coated electron roller gadget called ReFa CARAT. I was told that it was a hot selling gadget in Japan as it can be used to massage the face or any part of your body to make the skin more beautiful! When used on the face (especially the jaw area), the face becomes slimmer! I think I must have taken a ton of selfies after my appointment with Naoki Yoshihara by Ash because I had fabulous hair and a slimmer face that makes my features look sharper and eyes look bigger!
If you go to Naoki Yoshihara by Ash for any hair services, remember to ask them to let you try out this gadget too!
Miki took over after my hair was done. I had come straight from a super early flight into Singapore and she offered to cleanse my face and reapply makeup for me.
She uses a very popular placenta based Japanese skincare called La Precia. This brand is specially imported from Japan for her Japanese customers and if you are keen to try this brand out, you can look for Miki at the salon to order from her. It works well with sensitive skin and has strong anti-aging properties.
She worked her expert hands to pick the right colors for my skin and gave me a radiant but natural look as favored by many Japanese.
Just as Regina and I were about done, we met fellow blogger, Atsuko, who also made an appointment on the same day to get her hair done.
Much love and thanks to Masa and Miki for making Regina and I feel pretty! I believe that having the right hair color and style is one of the most important things for any girl. I had so much fun and can't wait to visit Naoki Yoshihara by Ash again soon!
Naoki Yoshihara by Ash
177 River Valley Road
Liang Court  #02-15/16
Singapore 179030
Tel: 63335662