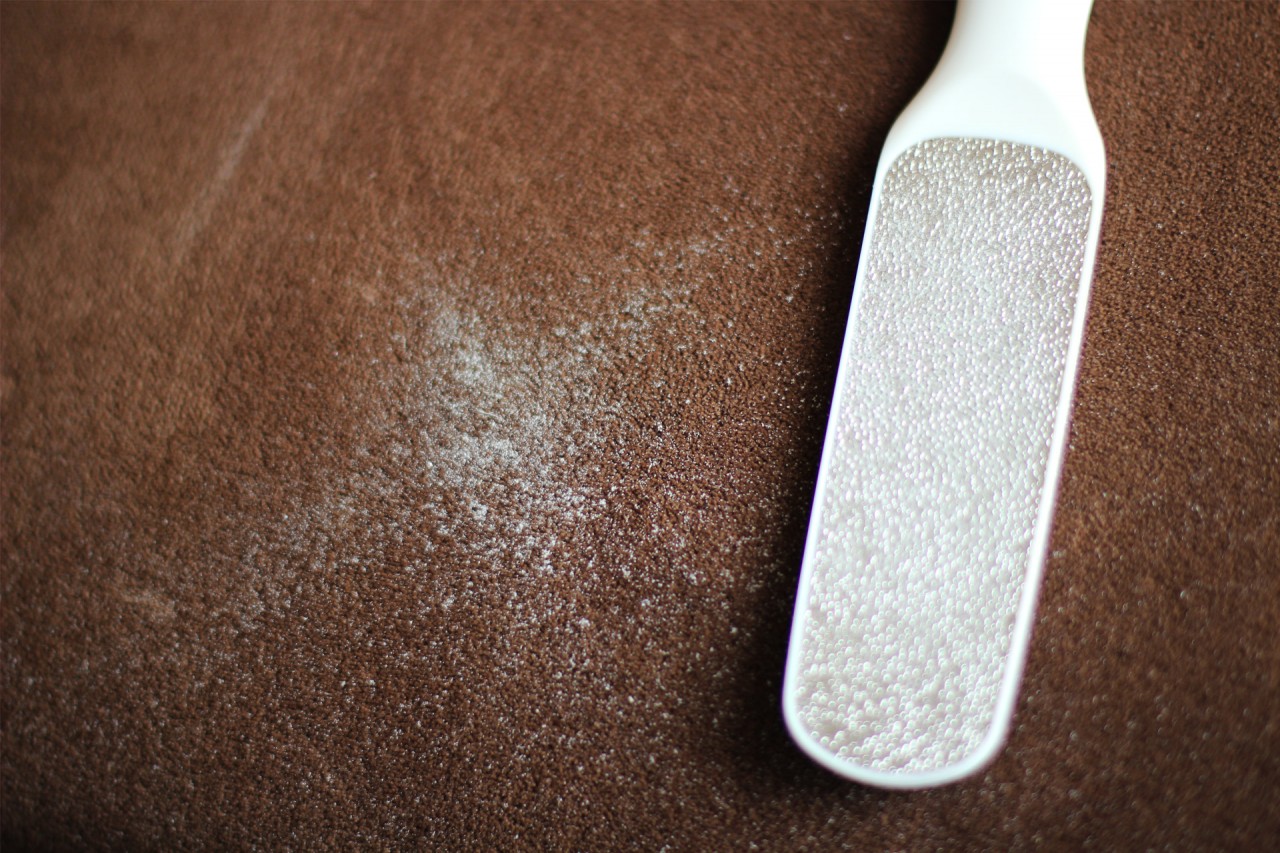 [vc_row][vc_column][vc_column_text]
I've never thought much of foot files to be honest. That was until I tried NailVibe's Nickel Foot File. If foot files had rankings, this would easily come up tops.
The size and grip is perfect. Unlike other foot files that have a sandpaper texture, this one is made of nickel with an uneven coarse gritty surface that will remove even the toughest of calluses. There are two different grit sizes on each side of the foot file to suit different needs.
Uniquely, this file is meant to be used on dry feet. Although the grit feels rather sharp, it will only shave off dead skin cells, leaving the healthy skin cells intact. A lasting investment, nickel is five times stronger than general metals and does not wear down easily.  You don't have to worry about the nickel surface peeling off or becoming rusty as well.
After using this once, I had super soft and smooth feet for more than a month! You can just wash the foot file with soap and water after each use to maintain the cleanliness.
The Nickel Foot File is anti-bacterial and deodorising thus preventing athletes' foot and eczema. If you are someone plagued with severe calluses and need a sturdy professional foot file then I highly recommend this one. Without too much effort in sloughing, the dead skin just falls off your feet. The eventual effect is smooth and polished skin. Just watch my whimsical short video below to see it in action.
 [/vc_column_text][vc_video src=""//www.youtube.com/embed/-rCqigQ0yEE"" width=""853"" height=""480"" frameborder=""0"" link="http://youtu.be/-rCqigQ0yEE"][/vc_column][/vc_row][vc_row][vc_column][vc_column_text]
You can get this foot file for SGD32 at NailVibe.
Thanks for reading!
 [/vc_column_text][/vc_column][/vc_row]