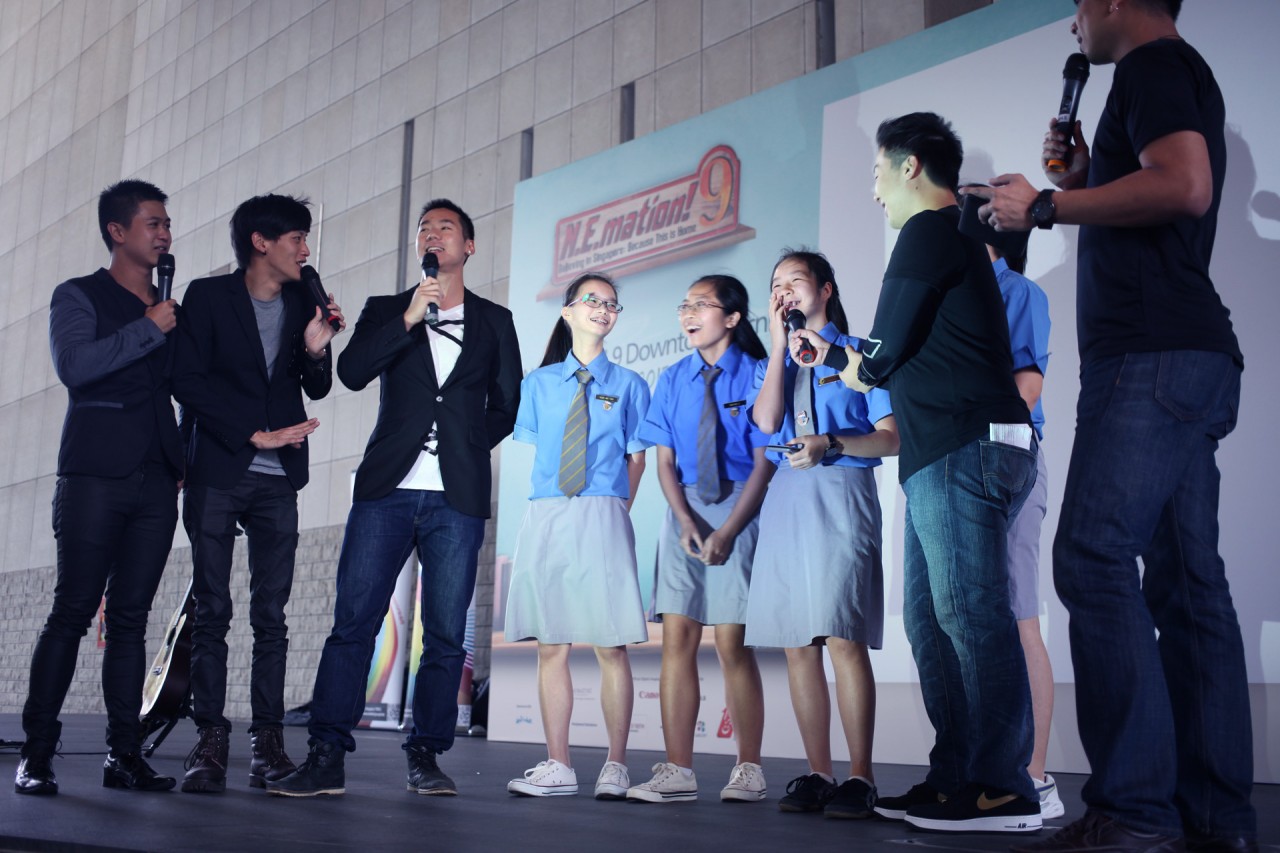 The animation videos are finally out! Now its time for you to do you part and help vote!
[vc_column width="1/1″][vc_video link="http://youtu.be/E2uNyNXUWlw"][/vc_column]
I love what my two teams, Chunky Monkeys (CO4) and Higher Than You (C06) did and I'm attaching their videos in this post for your easy reference. They've so worked hard and it's wonderful to finally see the fruits of their labour.
[vc_video link="http://youtu.be/vmlnFiTkgu0″]
If you enjoyed them as much as I did, please remember to vote for them.
There are 4 methods to votes as show above and each person can vote once in each of the 4 ways. Thus, each person has 4 votes.
1. Website – www.nemation.sg
3. Mobile – m.nemation.sg
3. Facebook  – www.facebook.com/nemation
4. SMS – 76677
Use all 4 methods to vote because as an incentive, you will stand to win attractive prizes for each vote you cast.
I've always advocated the support of our local youths and talents and this is one of the ways you can be a part of it. Voting period is from 17th January 2015 till 9th February 2015. Get everyone you know to vote and may you win one of the fantastic prizes.
To launch the voting period, N.E.mation! 9 had a lovely downtown picnic at National Library. I've had a taste of it last year and had so much fun cheering my teams on.
This year, I rallied Sebby, Regina (who won "Best Dress" at the picnic) and JW to head down to have a lovely picnic with me while helping me support my teams.
Once again, my lovely picnic basket from Lishan came in handy. My favourite picnic basket is always packed and ready to spring into action whenever I find time to do picnics. I haven't had time to do a proper one recently and this downtown picnic became the perfect opportunity.
There was even a booth that provided free instant prints for any Instagram photos taken at the downtown picnic with the right hashtag.
The weather was perfect and there were these incredible student talents providing soothing 'live' music to amp up the atmosphere. Such a relaxing way to spend the afternoon with friends for a good cause. Of course, the actors from "Ah Boys To Men" were also great at engaging the audience and capturing the attention of the crowd.
I didn't get to speak much to my teams because both Chunky Monkeys (C04) and Higher Than You (C06) were busy sharing their clips to the public, rallying for votes and accepting interviews from the media.
Thanks for reading. I hope you enjoyed the photos and videos. Don't forget to vote!