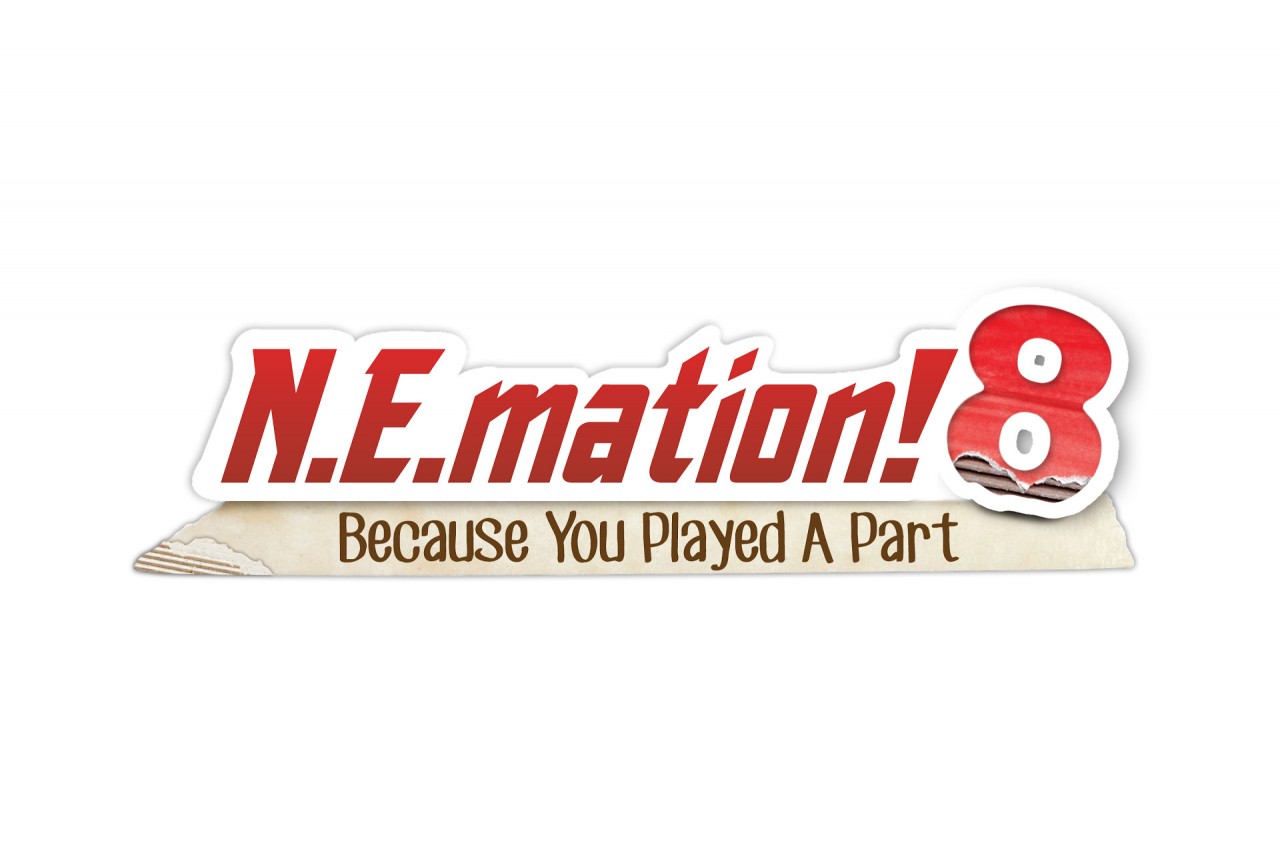 Sometime ago in August, I blogged about N.E.mation! 8 and was asking students to form teams to register and participate in the journey. Fast froward to 3 months later, I'm standing in the production site for the Top 10 N.E.mation! 8 teams where all the magic happens! It's an incredible rush of excitement to be involved in the backstage process of N.E.mation! even though I'm no longer a stranger to the concept or the competition. I was also a blogger ambassador for N.E.mation! 7 to two wonderful teams, Yarney Barney and ShiNyGirls.
If you have been following my blog for a long time, I'm sure you are no stranger to N.E.mation! as well. But for the benefit of those who have just stumbled upon N.E.mation! for the first time and would like to know more, I'll give a brief introduction.
N.E.mation! is an annual inter-school animation competition for students from secondary schools, junior colleges and centralised institutes to express their thoughts on Total Defence. The competition is organised by Nexus through Animagine Pte Ltd and more than 9,900 students have participated in N.E.mation! since its inauguration in 2007. If you have been a fan of our National Day rallies, you might even recall the five Total Defence animation clips featured in the National Day Rally of 2006 that wowed many Singaporeans over including me! I've seen the animation clips that the students have produced in the previous years and I've come to realised that with training and guidance, students with no prior experience in animation have been able to produce clips of broadcast quality to screen on free-to-air television. Several of the 50 clips produced through N.E.mation competitions so far have won local and overseas accolades over the years, such as the MediaCorp Viewers Choice & the Annecy Awards. Such big awards for our young bright Singaporean students!
I'm always keen on making our little red dot shine even brighter with local talents and N.E.mation! not only gives the opportunity for students to learn new skill and hone their talents but also remind the rest of us to be thankful for the country we are living in. This year, I will be one of the five N.E.mation! 8 ambassadors to be bringing you updates on the teams, exclusive behind the scenes footages and learning more about animation in the process. May the creativity of these teams inspire us to continue to pursue our own.
The theme for N.E.mation! 8 is "Because You Played A Part". Each season, an average of 700 story ideas are submitted by teams of 3 to 4 students from over 80 schools. Following rounds of intensive pitching by the students, the final 10 teams are selected to produce their story ideas into 1-minute animation clips. With such intense competition you can definitely expect all of the Top 10 teams to already be filled with brilliant ideas using various mediums to express the theme to the fullest.
Now, for the next 3 weeks, the top 10 teams will be holed up in their various production space inside Nanyang Polytechnic to make their ideas come to life!
The time lapse video above shows you the area where the tents have been set up to allow each team to have their own individual private production "offices". A lot of blood, sweat and tears happens in the production phase of the N.E.mation! 8 competition and I'll give you sneak peaks to the happenings of my teams behind these tents.
The 2 teams that I will cheering on and following closely would be Alpacalypse from CHIJ Saint Nicholas Girls' School (#NE8C01) and PARTTA KAPPA from School of the Arts (#NE8Co6) so please like them and support them on the N.E.mation! 8 Top 10 Teams Facebook Page. Your likes will be most appreciate by these hardworking teams and myself!
The teams have all happily settled into their working environments and I'll will share with you in detail each of my teams in my following posts so look out for it!