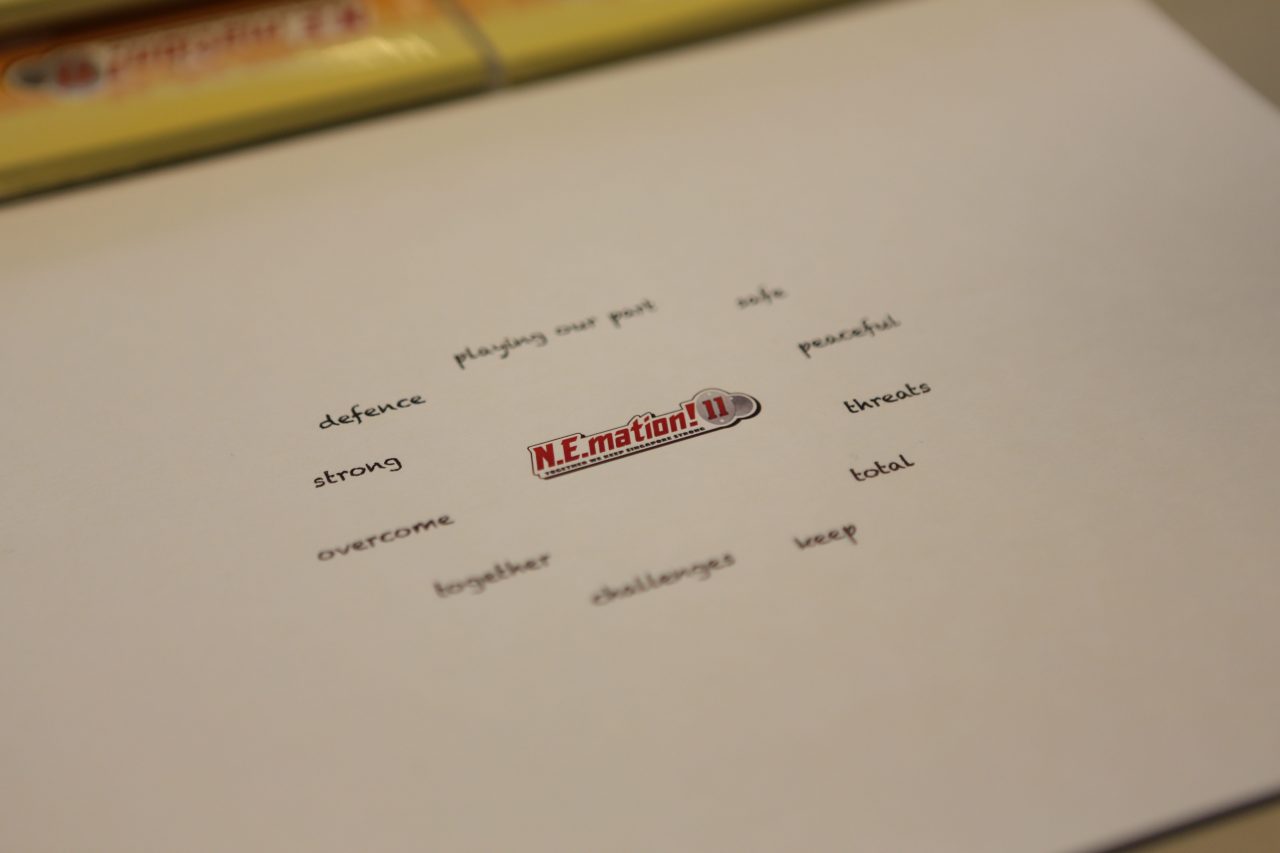 It's N.E.mation! season again! I can't wait to see what this year has in store for the various competing teams. I've seen N.E.mation! throughout the years and if it has taught me anything, it's that students keep getting better every year!
N.E.mation! is a digital animation competition organised by Nexus for youths in Singapore to express their thoughts on Total Defence. The competition has garnered lots of attention and has seen more than 15,000 students participants over the last decade since its inception in 2007. It allows students with no prior experience in animation to try their hand in producing one with training and guidance. Allowing them to learn new skills as well as to be exposed the world of animation, some of the past N.E.mation clips were even selected for international animation festivals and won several awards.
This year's theme is
TOGETHER WE KEEP SINGAPORE STRONG
Total Defence remains relevant because of the threats we face today – including terrorism, cyber attacks, pandemics – require all Singaporeans to continue playing their part to keep Singapore peaceful and safe. As long as we remain united and resilient, we will be able to overcome any challenges.
Registration for participants has already closed and the 100 shortlisted teams will meet for the first time on 3rd Sep where there will be an immersive experience to various partners sites and speaking engagements by speakers from various agencies.The top 40 teams will be selected on the first round of pitching.
The top 40 teams will then undergo a story clinic workshop to help improve their stories and once again, they will pitch their improved story ideas to judges. The judges will select the top 20 teams from there.
Finally, the top 20 teams will undergo a storyboard training and animation workshops to prep them with the skills for them to get selected to the top 10 teams.
This is where it really gets exciting because the Top 10 finalist teams will be attending pre-animation production activities and workshops. They will also get the chance to produce their animation clips to be judged by public voting as well as a panel of industry professionals.
You can follow me @renzze on Instagram as I share through postings as well as through Instagram Stories, the exciting first selections. Alternatively, you can follow N.E.mation! on their Instagram, Facebook, Twitter or YouTube.
Have a great week and good start to your September!