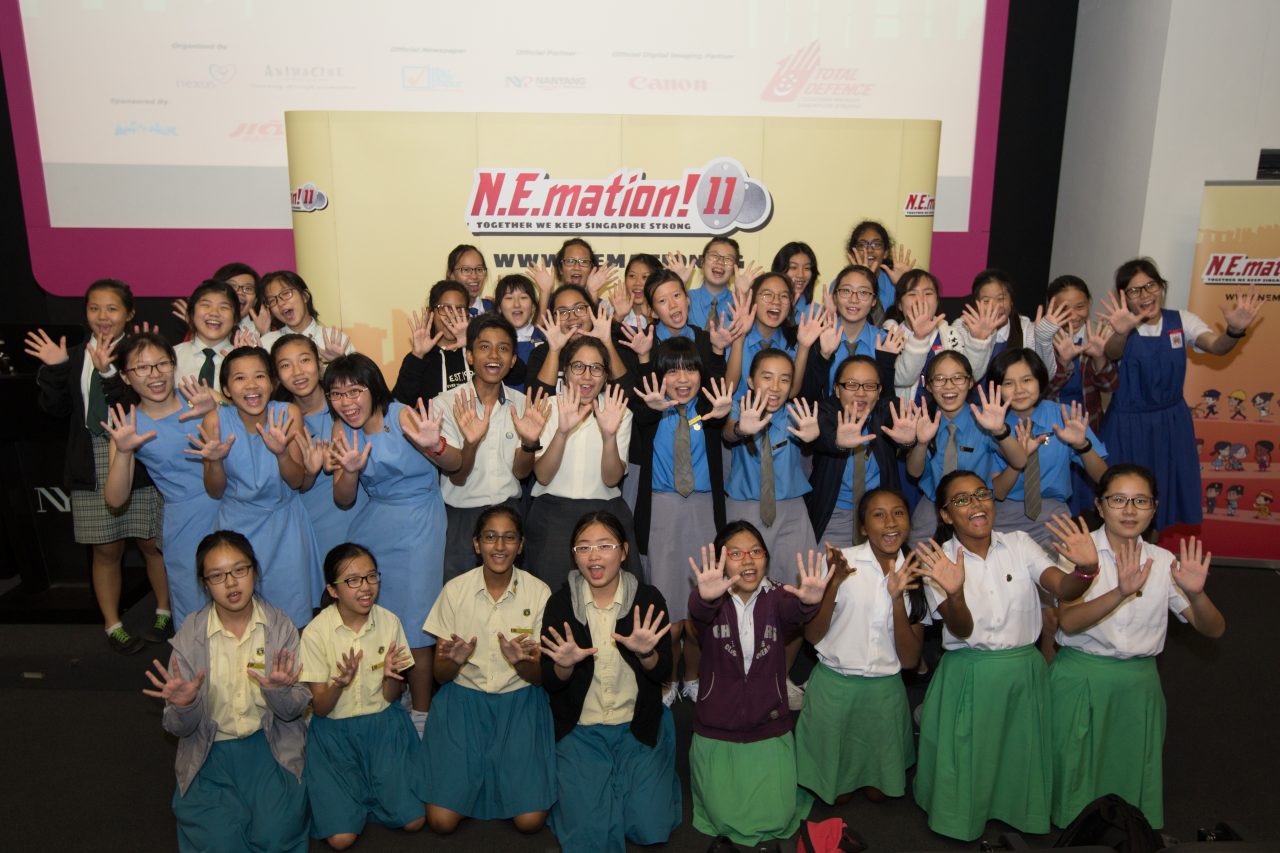 Finally it's time to see what the finalist teams of N.E.mation 11 has come up with using this year's theme
TOGETHER WE KEEP SINGAPORE STRONG
Total Defence remains relevant because of the threats we face today – including terrorism, cyber attacks, pandemics – require all Singaporeans to continue playing their part to keep Singapore peaceful and safe. As long as we remain united and resilient, we will be able to overcome any challenges.
It takes three whole weeks of blood, sweat and long hours during the production stage for each of the teams to produce their animation clips with training and mentorship by their instructors.
There are many times when they might have felt like they wanted to give up or that they are unable to finish their clips but everyone made it pass the finish line! It's an exciting time to see what the fruits of their labour has produced.
I've personally viewed the clips and have my favourites but I  won't tell you who and why because you need to see and judge for yourself! All I can say is that they all did a really good job this year.
You can view all the clips at https://nemation.sg
Take your time to view and then make your selection for your top 3 favourite clips and vote for them!
There are a total of 4 methods to votes as show above and each person can vote once in each of the 4 ways. Thus, each person has 4 votes.
1. Website – www.nemation.sg
3. Mobile – m.nemation.sg
3. Facebook  – www.facebook.com/nemation
or https://fbvote.nemation.sg (for mobile users)
4. SMS – 76677 with this format ( NE10 <space> WEB <space> C02 C08 C010  <space> NRIC <space> full name
Use all 4 methods to vote because as an incentive, you will stand to win attractive prizes for each vote you cast. You have until 5th February 2017 to cast your votes.
Support our local talented youths and get a chance to win some awesome prizes! Sound like a real good deal to me!
Happy voting!