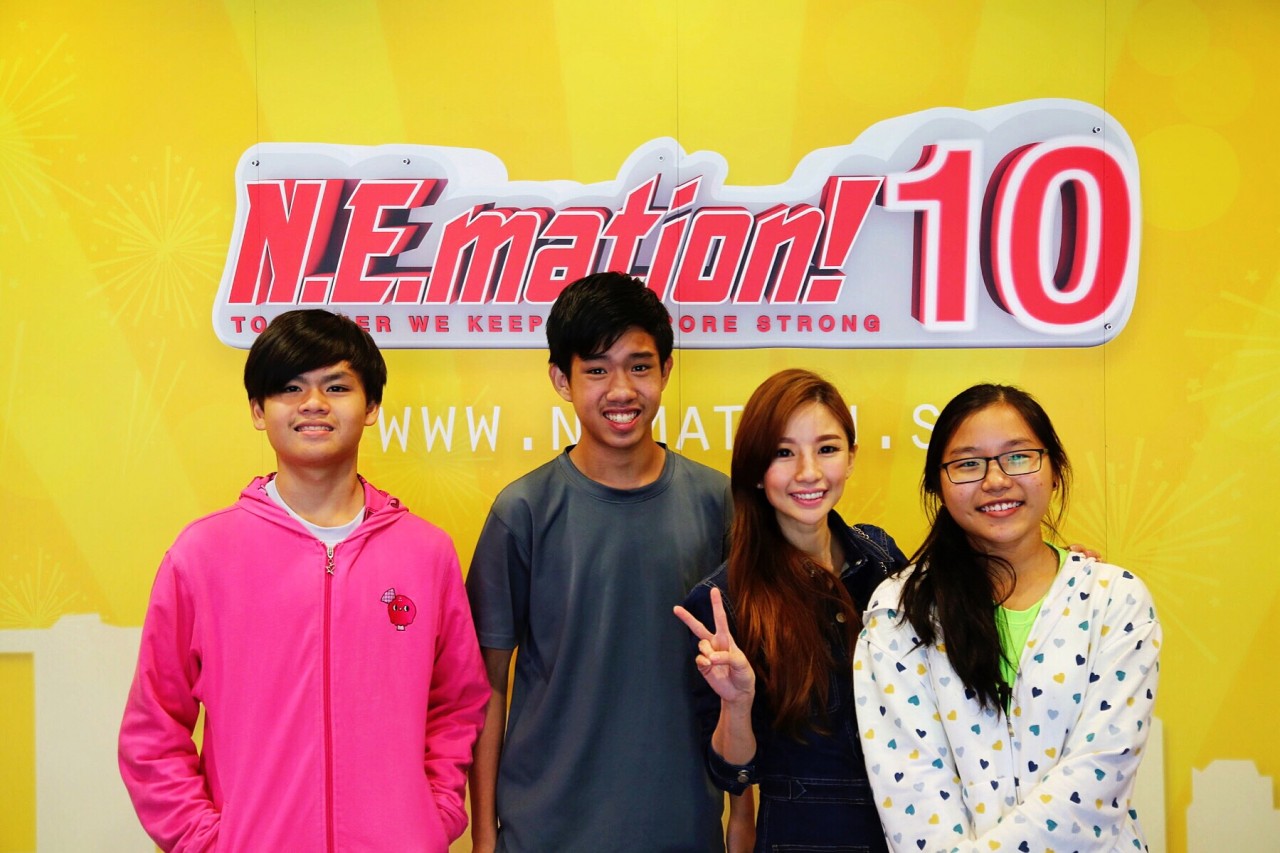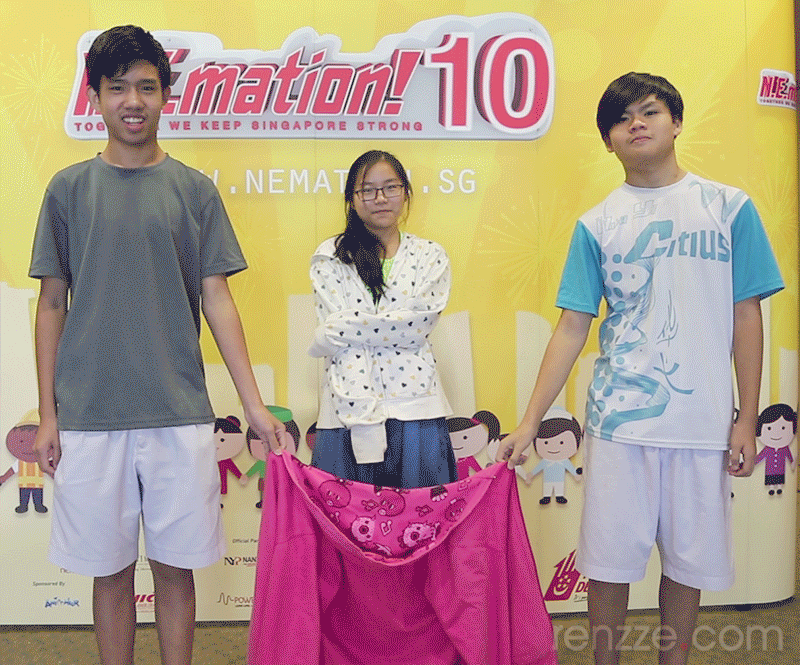 Rockin' Tomato is my super fun loving N.E.mation 10 team and they are literally a walking bag of tricks and games. I never fail to walk away from their team learning something new. They love patterns, mind games and magic tricks. Week 2 and 3 were very stressful production weeks for them as they were way behind schedule even when they came back on weekends to do catch up. With only 3 members of their team, they had to work harder than the rest of the top 10 teams. The good news is that they are more than prepared to go that extra mile and are having fun despite having such an intensive schedule.
In my last few visits, I actually consciously tried not to spend too much time with them to prevent disrupting their schedule too much. However, each time I'm with these trio, I enjoy their company too much and would end up having to end the sessions abruptly. Despite the short amount of time I had with them they are very forthcoming and I learnt a lot about their animation progress and the funny little happenings that surrounds their production week life. When asked how they destress, I was told that they will try to take small little naps whenever they have some time as it is by far one of the most efficient ways to keep your mind alert for the rest of the long day.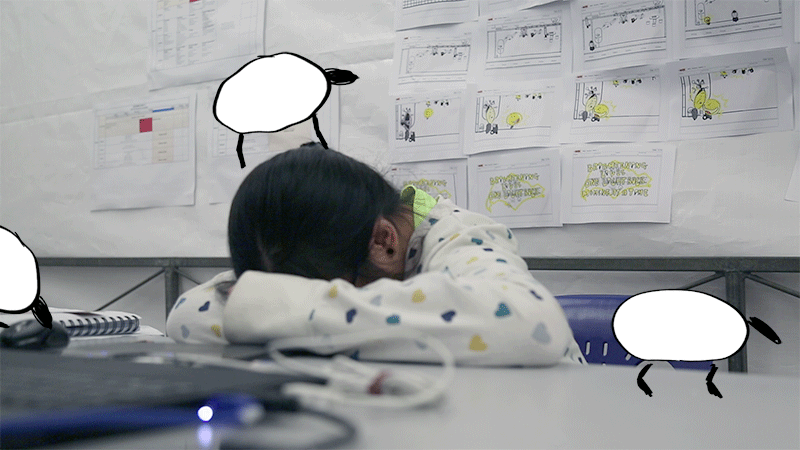 Despite so much talent and effort, I was surprised that none of their parents or teachers turned up on the visiting day to give them more encouragement. In fact, this is the first time I've encountered something like that happening to an N.E.mation! team I work with. These guys are super low profile and I think they want to let their amazing work speak for themselves. Their vibe of happiness is always there and even though they appreciate any encouragement or support, they don't get put down by the lack of it either. They have a greater vision that cannot be easily dampened. Many of us encounter the same things in our daily life. We put our whole hearts out there to make a difference and no one knows. I want to speak out for the unsung heros of Rockin Tomato and also to any of my readers out there who are working hard to accomplish their dreams or to trying to send a positive message to the people around us. Thank you for everything you have done and are doing. Let Rockin' Tomato spirit inspire you too.
I wish I could reveal more about their animation clip but you guys would just have to wait. Thanks for reading and please help me to encourage these talented (and fun) students by liking their profiles on the Top 10 N.Emation teams FB Page. I'm rooting for  BAMM (#NE10C02) and Rockin Tomato (#NE10C08) from Hua Yi Secondary School.
P.S. – The  N.E.mation! FB link doesn't work on mobile so please try to click it using a desktop.