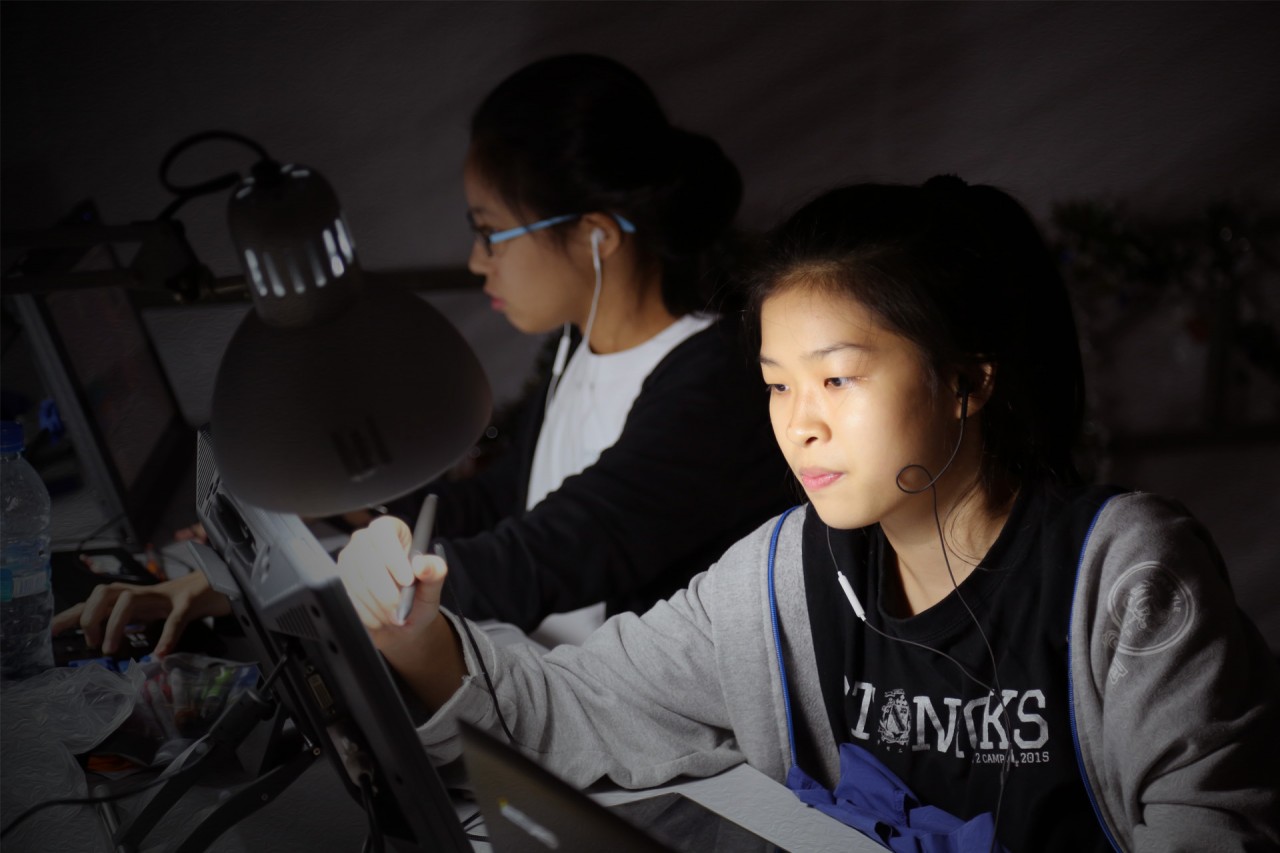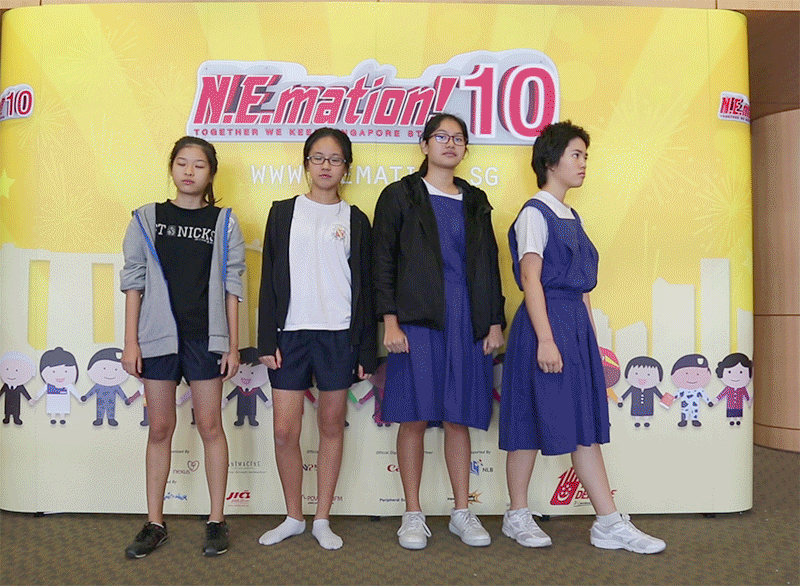 When I visited the teams on their 2nd week of production, it was a relatively short one because everyone was a little behind schedule and working their hardest to catch up. BAMM had their full team working in full force and even coming back on a Saturday to make sure that they get everything right. The type of dedication and pride in their work is truly commendable. Even though Marilyn was absent for the first week of production, she steadily caught up and became of the fastest worker in this superhero team.
Drawings of their characters and backgrounds are completed and they are in the most difficult stage of their production. Animation. If drawing is hard, animating those drawing involves 10 times more efforts. It was a week of hair pulling frustrations as every single detail is scrutinized carefully and animated to produce the best results. I had a sneak peak into one of their finished animations and I loved how one of their superheros appeared on screen with blinding rays of light. To give you an idea of the dedication required by BAMM, the rays I saw appeared for all but one second but the amount of work to animate just that one second was about 3-4 hours.
The other teams all around them were doing video recording so they had to keep their voices down and the lights off in their tent. I didn't want to disrupt their progress too much so I didn't stay as long as I planned to but I did manage to get them out of their tent for some chit chat and crazy photos used in the mix format cinemagraphs you see in this post.
After sitting at their desks all day, the girls were frozen and some wild running in the sun (some of them without shoes) helped to loosen up their bones and thaw them out a little. Here's Annabel who was in the process of turning into a snowwoman.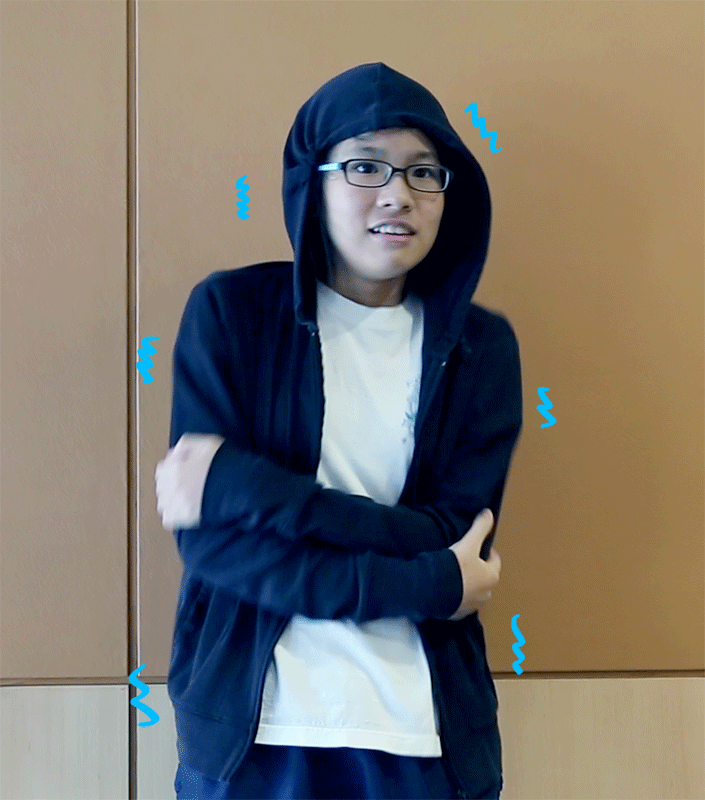 I hope the hot drinks helped to warm them up a little but I guess it is almost a ritual for the students to get frozen during their production weeks at N.E.mation. Still everyone preservers. If it's any consolation, BAMM worked so hard that by the beginning of week 3, they are one of the first few teams to complete their animation clip! What an unexpected reversal. I'm so proud of them.
Thanks for reading and please help me to encourage these talented (and fun) students by liking their profiles on the Top 10 N.Emation teams FB Page. I'm rooting for BAMM (#NE10C02) and Rockin Tomato (#NE10C08) from Hua Yi Secondary School.
In my next post, I'll share with you more updates about Rockin' Tomato. Have a great weekend ahead!
P.S. – The  N.E.mation! FB link doesn't work on mobile so please try to click it using a desktop.