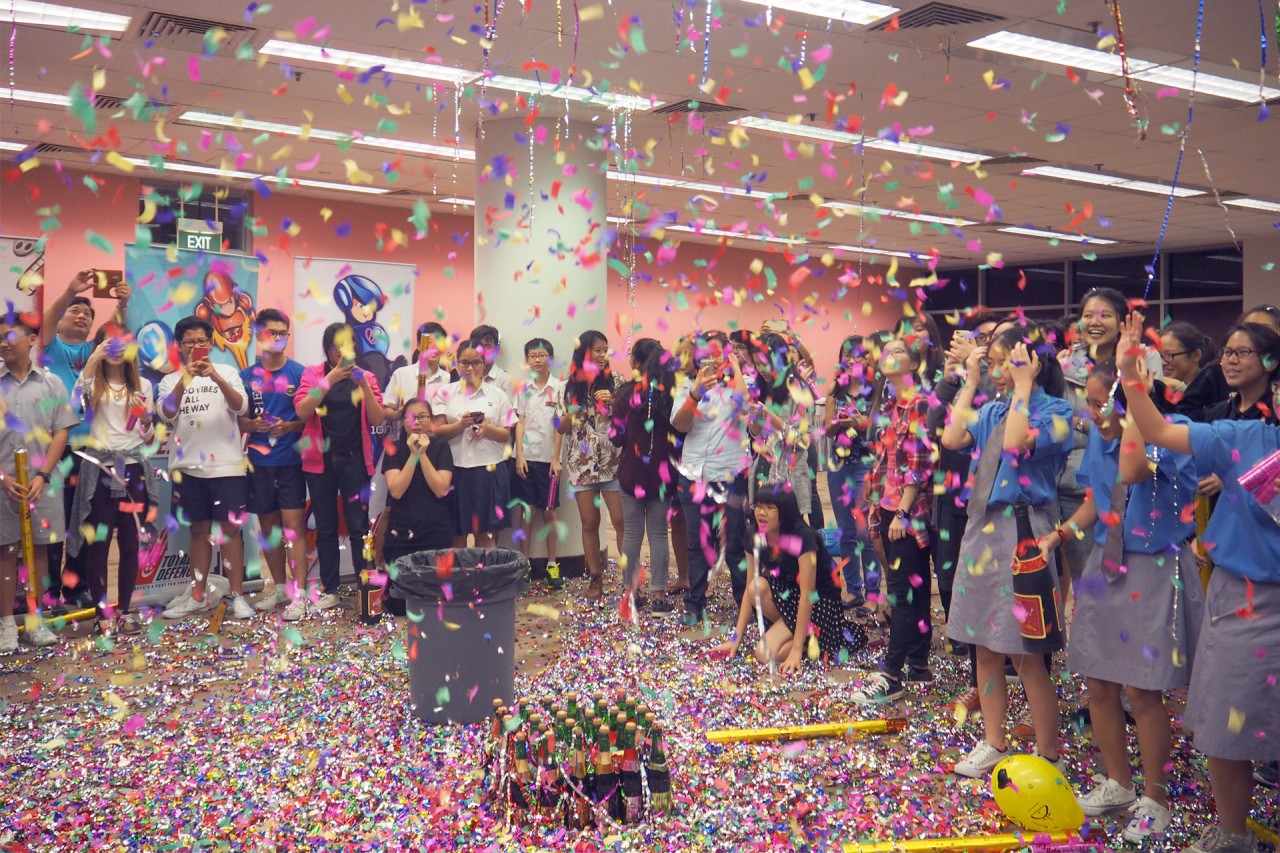 With much laughter, tears and hard work, all the top 10 weeks finally made it through the last week of production. The last week was a huge relief for Team BAMM who finished way before one of their member had to leave early for her travels. Team Rockin' Tomato on the other hand was struggling with every ounce of their strength to cross the finish line on time. I popped by to visit both teams on the final week to give them encouragement and decided to reward them with some ice-cream. In return, I got a first hand look at some of their completed animation sequences which was so good! I can't wait for all of you to see the finished products too!
At the end of N.E.mation production week, it is a tradition for the teams to hold a wrap party to celebrate the experience and to give a conclusion the the weeks of endless work. This year's' wrap party is made even more exciting as it is also a celebration for the 10 years of N.E.mation! Oh yes, it's been a decade long of innovative ideas, compelling animation and inspirational spirits. It was simply a party I couldn't miss.
Ambassadors Mint and Collin hosted the warm-up games while Ambassadors Fif and myself assisted when needed. Everyone was in such a good mood and even though they are competitors in the same competition, they were united as N.E.mation finalists. After the fun and games, it was time for poppers and "Champagne" (sparkling juice since these are just secondary school kids).
There was a huge N.E.mation cake and a representative from each of the last 10 years of N.E.mation helped to cut it! It felt like a wonderful family reunion and I manage to spot and catch up with some of my past teams.
With food and good spirits, the N.E.mation! 10 production week ended with an astounding bang. I will be looking forward to seeing my teams in January 2016 and watching all the teams final animation submissions.
Thanks for reading and please help me to encourage these talented (and fun) students by liking their profiles on the Top 10 N.Emation teams FB Page. I'm rooting for -BAMM (#NE10C02) and Rockin Tomato (#NE10C08) from Hua Yi Secondary School.
Have a Merry Christmas and a long weekend ahead!
P.S. – The  N.E.mation! FB link doesn't work on mobile so please try to click it using a desktop.