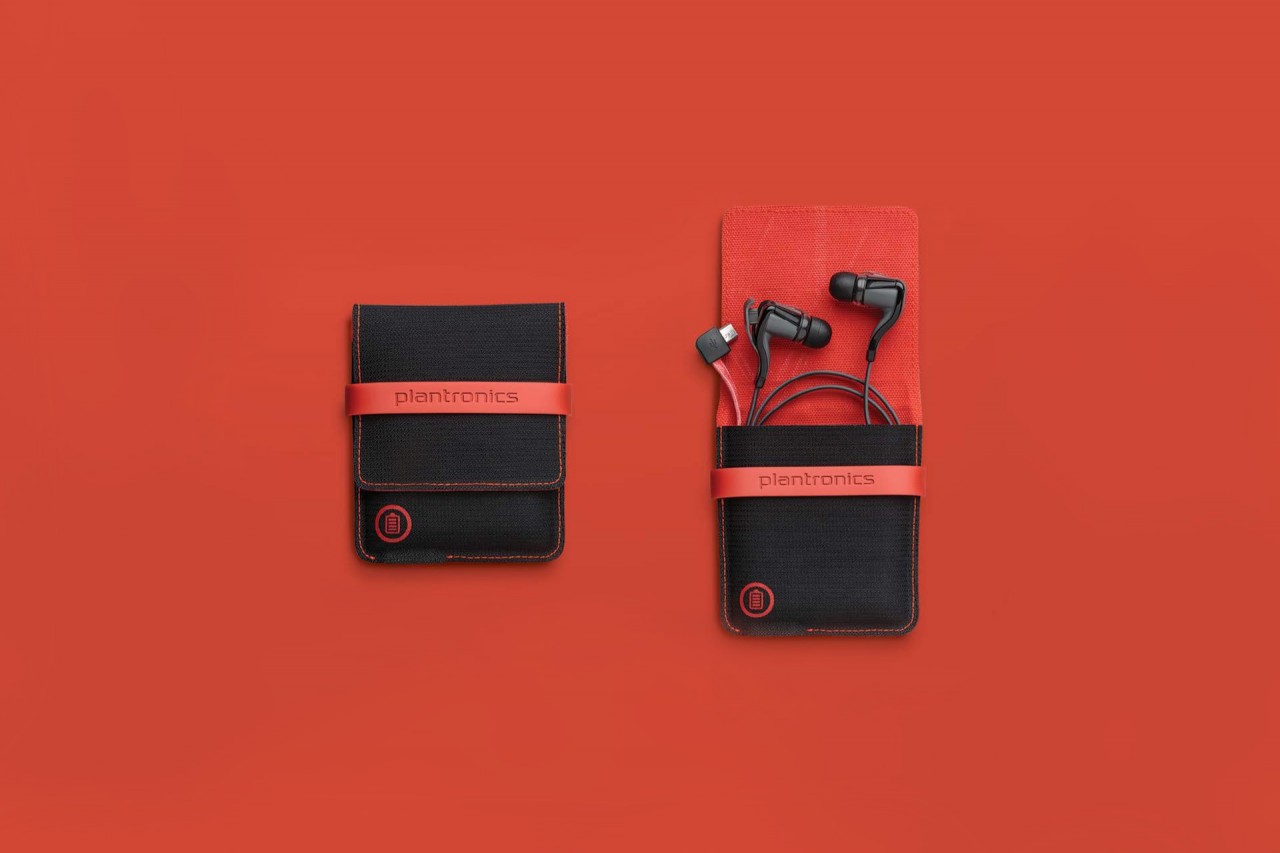 A couple of weeks ago, I received my Plantronics BackBeat GO 2 and it has been following me everywhere as I test it out. I was extremely excited to be able to test these earbuds out because Plantronics offers one of the industry's most complete families of corded and wireless products for unified communication. To give you a little background on the company, Plantronics started out with two airline pilots working in a garage set out to invent a new kind of aviation headset about 50 years ago. Today, their products are used by everyone from pilots, astronauts, and emergency workers to 100% of the Fortune 100 companies!
This pair of earbuds is slowly turning indispensable as part of my lifestyle because it's so sleek and easy to use with almost all of my daily devices. Be it my desktop, mobile, iPad, or laptop,  the bluetooth technology allows it to connect seamlessly and caters to all my audio needs. There is so much I could rave about it but I'm going to just touch on the few key reasons for my attachment to it.
To start, this nifty earbuds offers astounding clarity with clear highs, balanced mids and a strong bass despite its' sleek appearance. It does justice to my head-bopping beats when I'm traveling, lazing on the beach with a book or working out. The lucid sounds gives maximum impact when I watch movies or listen to audio lectures.
Complete with inline control and mic, I can easily skip tracks, adjust volume or take incoming calls with ease.  I have Plantronics BackBeat GO 2 on when I drive so I can take in calls safely; when I workout, to listen to music ; when I travel, to watch movies; when I work because it's perfect for conference calls and Skype meetings; when I do housework at home, I just link it to my iMac and put on an audio book or music so I can multitask while doing mundane cleaning.  The possibilities are endless and it helps to keep my hands free, my mind clearer (with its noise cancelation technology) and keep my connections stronger so it is not hard to see why using BackBeat GO 2 is my lifestyle choice.
The beauty is in the simplicity of the design. There's no long messy cables to worry about and the short cable that connects the right and left earbud is always tangle free. The compactness makes it a breeze to store and carry around wherever you go. Relying on Bluetooth means I don't have to worry that cables running along the front of my outfit would ruin the overall image. It's especially important when I have on my formal work wear because we all wanna feel and look our best when we have to tackle tough issues at the office.
It took me awhile to fully try out the earbuds and be confident enough to write a comprehensive review about it but this is just the beginning of the journey I'm taking with Plantronics BackBeat GO 2. I'll be highlighting even more awesome details like how it is water-resistant and sweat-proof as well as the comfort level in my next post. Look out for it!
Meanwhile, if you are looking to get yourself bluetooth earbuds, you can't go wrong with this. There's even a special offer for my readers!
Just go to http://mbpr.sh/GWGIXA and use the code 15omykasng for a 15% off the retail price!