My trusty Sony Ericsson K700i that I' have been using for the last 3 years has finally decided to konk out on me. I guess a change has been due for quite some time already but I never found the right push to actually start phone hunting.
Within 3 days of mobile-free independence and I had to get myself a replacement. You never realize how dependent you are on technology till you have to go without. I doubt if any of my friends even know my home phone number!
I had decided to get myself a Samsung this time since I had already tried most of the brands in the market since my JC days. Weekend is the worst time of the month to be caught at the Starhub shop… but I didn't have much of a choice this time.
The two phones in comparison was the newest launched Samsung P310 which had more oomph in style – titanium backing … credit card size and came with an additional sleek battery pack leather casing that could help the phone last on standby for an additional 30 days. Or the Samsung Ultra D900 that was also pretty stylish – slim slider design… 3.15 Mega Pixel camera (P310 only has a 2MP camera) and it was $100 cheaper! Value Buy!
The Samsung P-310.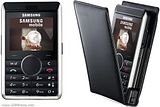 I asked Yan for a review on her D900 and she gave so much positive feedback that I decided that it's the phone for me too!
So here's a picture of my new phone! Samsung D900.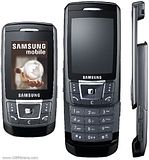 PS- friends that have not been able to get me the last couple of days… now you can =) and click the pictures for the full size versions!