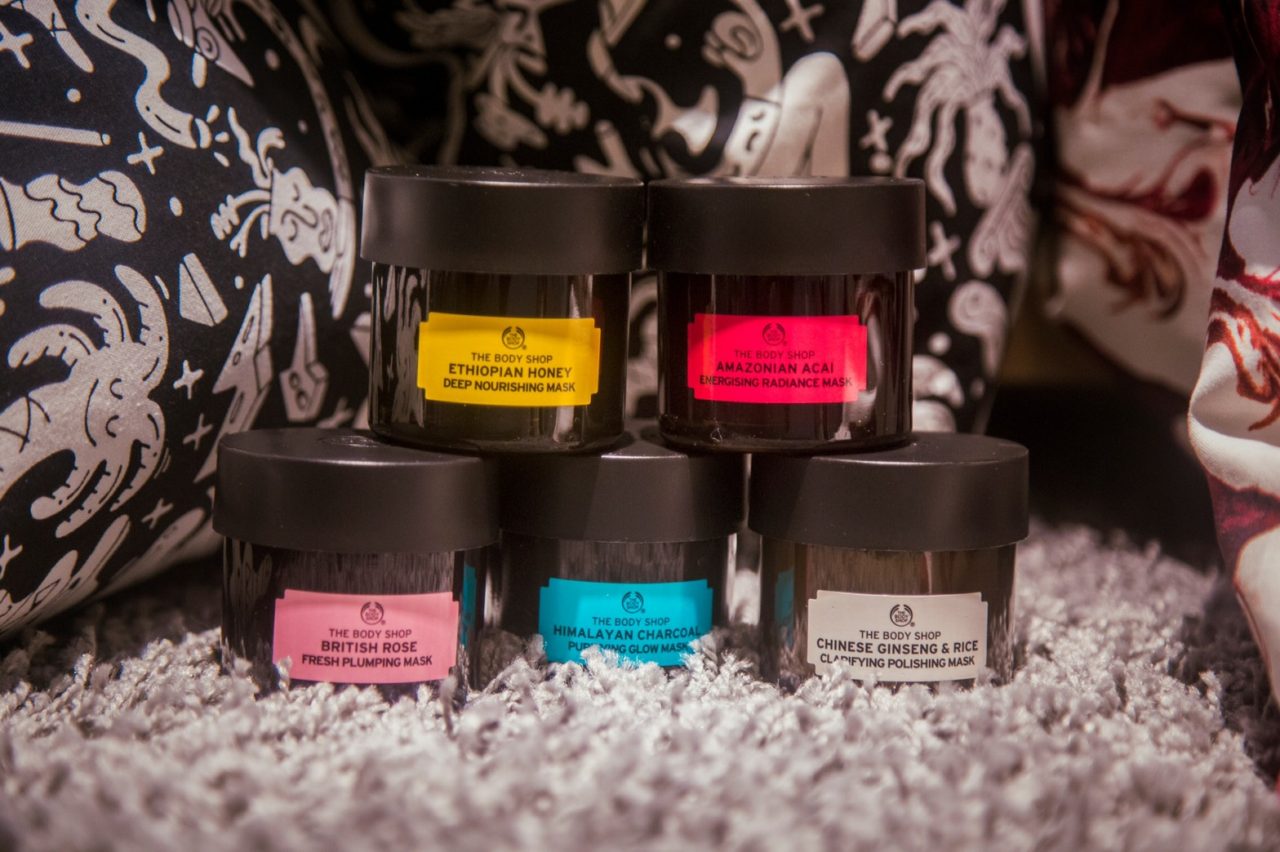 My back aches, my shoulders are tense and I can't wait to stretch my arms and legs out. I'm typing this on my 12th flight in less than 3 weeks and my body is fighting all sorts of jet lag issues. My skin is extremely dry especially around my knees and elbows and I'm starting develop some sort of a mild eczema from the extreme dry and hot weather in the countries I'm traveling in. My last destination brought me on a summer road trip to the Mojave Desert (hottest desert in North America), passing through Death Valley (seriously too hot to stop) through the Great Salt Lake Desert in Utah to the Painted Desert in Arizona.
Surprisingly, while the skin on my body is pretty dry, the skin on my face is still somewhat supple. The main difference is that I've been taking an extra effort to do some masking on my face at least twice a week before I sleep. I brought the full range of The Body Shop Expert Facial Masks with me for my various trips and would mask one after another or combined them as required.
The Body Shop Expert Facial Mask range consists of 5 different 100% vegetarian ingredient masks (the Himalayan Charcoal, British Rose and Amazonian Acai masks are actually 100%vegan) and formulated without parabens,paraffins, silicone or mineral oils.
Each mask has a unique purpose for the skin and you can pick what your skin needs the most at which parts.
Personally, I used the combination of Himalayan Charcoal Purifying Glow Mask and the British Rose Fresh Plumping Mask the most.
As seen in my photos, the Himalayan Charcoal mask goes on my T-zone to help draw out all the impurities and excess oil from the skin.
The British Rose Mask helps a lot with hydration and it give my skin an instant healthy looking glow!
The British Rose mask is pretty light and translucent and looks invisible (especially once it dries) on photos! It is a good one to apply on flights because you won't have to worry about scaring your neighbors with a scary white face. As an added bonus, it smells pretty good too!
You can see the full range of the mask on The Body Shop website or just pop in to any of their stores for some in depth advice.
After seeing the vast differences between the skin on my body and face, I think I better go put some of these mask on my body as well!