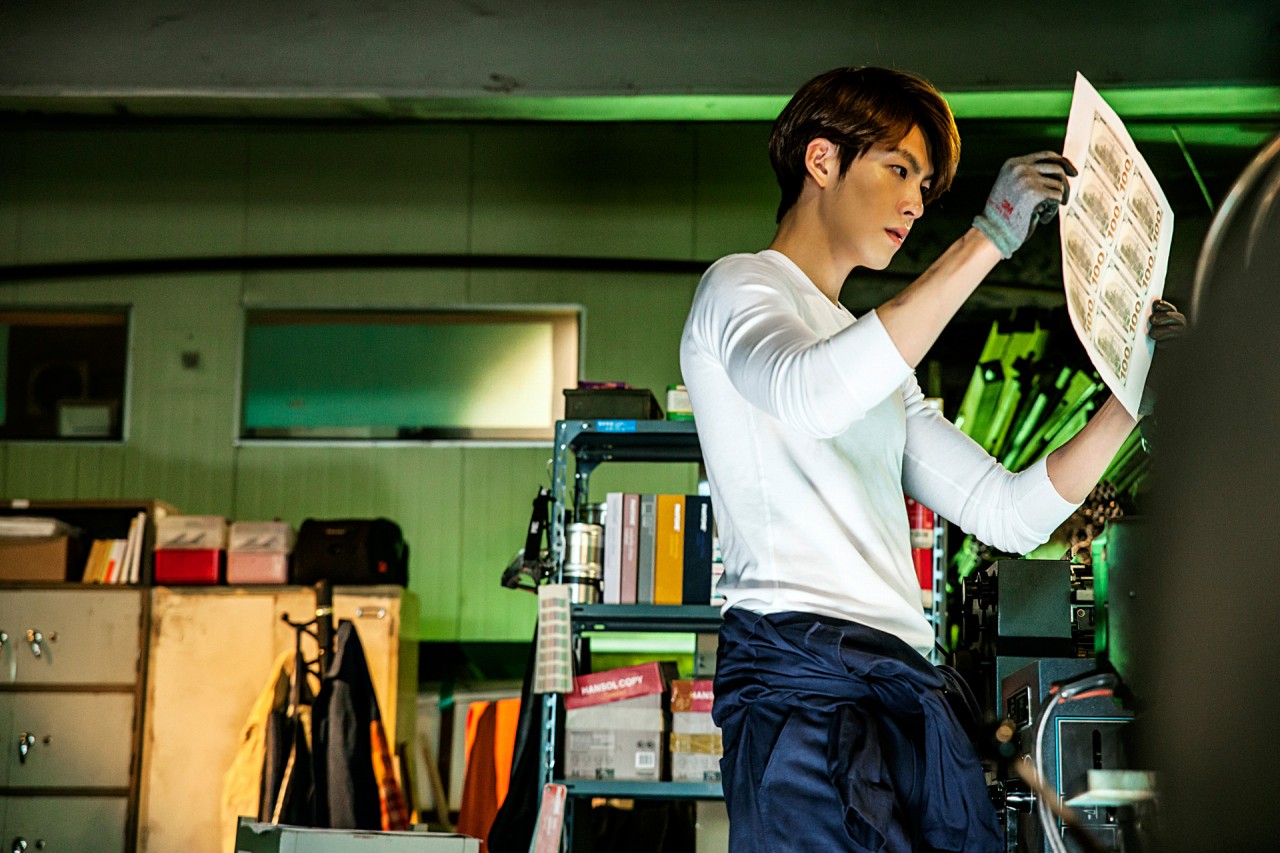 Another great movie worth catching by Clover Films.
[vc_video link="https://youtu.be/_LGND098zpY"]
SYNOPSIS
Ji-hyuck (KIM Woo-bin), a remarkably intelligent safe-cracker and con-artist with exceptional talent in every kind of fraud, holds hands with Goo-in (GO Chang-suk), his best friend and guy with top connections, and Jong-bae (LEE Hyun-woo), the youngest hacker in the field who can hack even the most impenetrable security system. The fantastic team rob a top-secured jewelry shop, and make headlines overnight.
Keeping a close eye on them, Chairman CHO (KIM Young-chol), the black hand of the financial world, draw Ji-hyuck and boys into his grand operation, which is to steal, in just 40 minutes, black money in the sum of 150 million dollars hidden in Incheon Customs, which boasts of the top security system in North East Asia.
Distributed by : Lotte Entertainment
Produced by : Trinity Entertainment
Directed by : KIM Hong-sun
Cast : KIM Woo-bin, KIM Young-chol, GO Chang-suk, LEE Hyun-woo, CHO Youn-hee, LIM Ju-hwan
Running Time : 116 mins
The main feature of the film is, without a doubt, KIM Woo-bin. A tall young ex-model with a hot body in his mid-twenties, KIM became a heartthrob and made himself known as a gifted actor through film and many Korean drama series. He was also the reason that I was first drawn to watch The Con- Artists. That being said, the movie is filled with genuine tension, from the high rise scene to the jewelry theft and Incheon Customs scenes that makes it a worthy watch for any heist genre movie enthusiast.
The squad leader Ji-hyuck (KIM Woo-bin) is the 'master key' of safe-crackers who can crack open any safe in his way. He's also got the brains which can design the perfect operation plan to achieve his goal in the most creative way beyond anyone's imagination.
Goo-in (GO Chang-suk) is the guy with top connections in the field, and Ji-hyuck's perfect plan is put into action as soon as Goo-in finds the right men and right place. Persuaded by Goo-in to join the team, the computer hacker Jong-bae (LEE Hyun-woo) is, an ingenious baby-faced hacker who can collapse any impenetrable security system. The three con-artists have nothing in common from looks to personality, but the three, each being the top in his own field, come together as one matchless team.
A team spirit of Ji-hyuck, Goo-in and Jong-bae, the youngest team with unparalleled skill in the field, comes alive as they complete a near-impossible mission. With perfect camouflaging and forging tech-nique, they pass through top security points with ease, rendering invalid any security system that blocks their way. Skipping over high rises with a single rope and fleeing the police, there's nothing impossible for these con artists.
The director of the film, KIM Hong-sun, who created the bold matchless team of con artists with exquisite plan and remarkable sensibility, introduced the birth of a younger and smarter crime action film, in his comment that "The Con Artists boasts of the most powerful narrative, most fascinating storyline and characters jam-packed with personality. I hope every-one can enjoy this fast-paced, visually -spectacular film." The top con artists and their world-class business stand in the international highlight.
There are quite a few plot twists which simply amps up the fun for The Con-Artists and it makes a fun, light-hearted action movie to catch at the end of a long work week.
Thanks for reading!