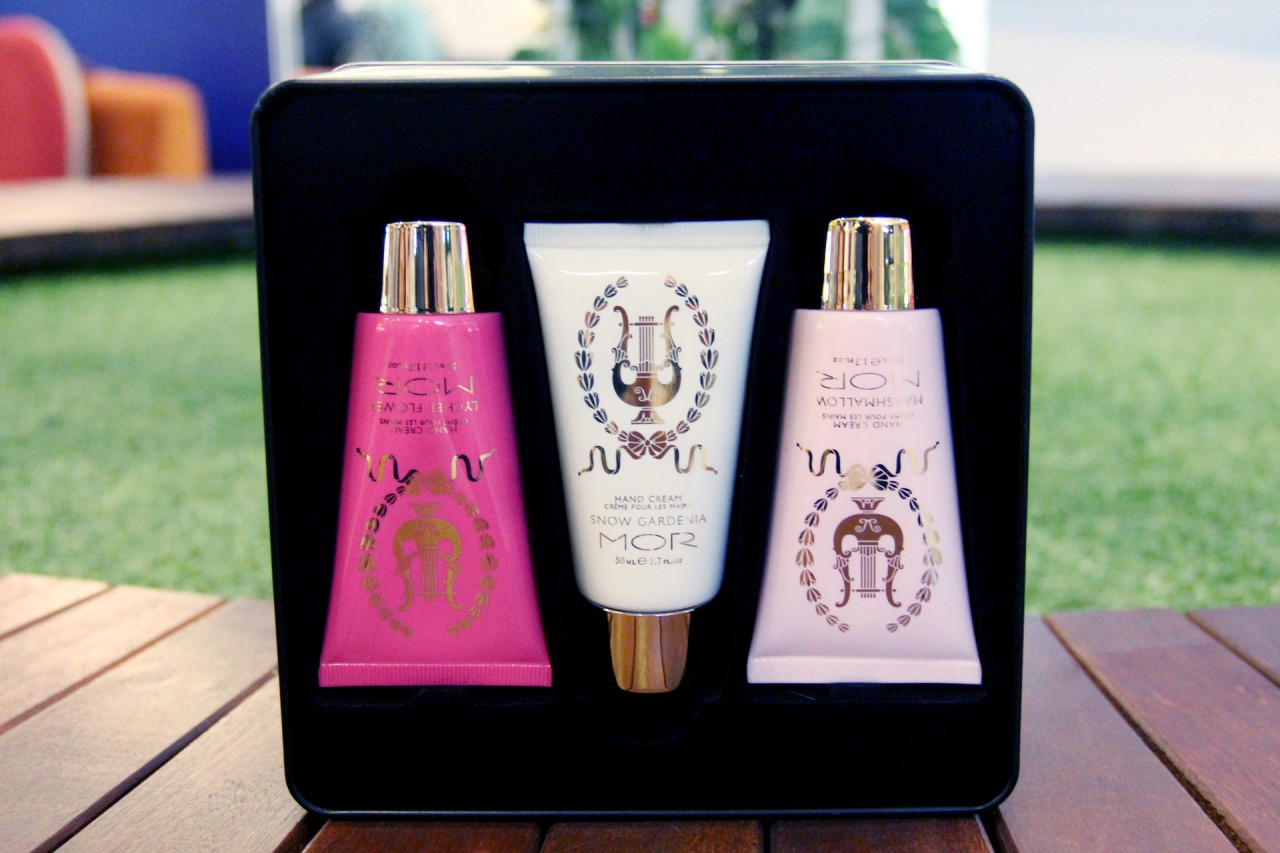 The first time I came across MOR Modern Apothecary was probably about 10 years ago when I was living in Australia. Even then, their delightful fragrances and luxurious packaging caught my eyes whenever I browsed through David Jones or Myer.

 During the winter season, I used to indulge myself by using MOR's Body Butter and kept my home smelling superb using their scented candles.
After returning back to live in Singapore, I haven't really thought much about MOR until recently when I learnt that they have finally launched themselves on the 3rd floor of  Takashimaya Singapore.
Pursing through all the luxurious bath, body and lifestyle products once again, I felt a rush of nostalgia hitting me. Looking at these products 10 years later, I still felt incredibly drawn to them.
All MOR creations are inspired by tales of ancient civilisations, by-gone eras, travel, and art which create unique stories and collections that are continually refined and developed to capture the essence of luxury and modern apothecary.
MOR's philosophy is to provide a unique sensory journey, where an everyday practice turns into an indulgent daily ritual – from the finely blended formulation, to the exceptionally detailed and opulent packaging.
Naturally I brought some of MOR's products home with me and had the full intention of going back to buy some of their products to give away to friends and family so they too can experience the elegant mix of fragrances and decadently designed packaging.
If you had a long day, or knows someone who needs a little pampering, you can try MOR products to turn your daily bath and body care routine into an indulgent sensory journey.
Experience and surrender to the awakening of your senses, with the blending of old time ingredients, uniquely selected fragrances and luxuriously rich creations.
Let me go slather my hands with more of MOR's hand cream once I end this post.
MOR Modern Apothecary 
Level 3
Takashimaya Shopping Center
Ngee Ann City