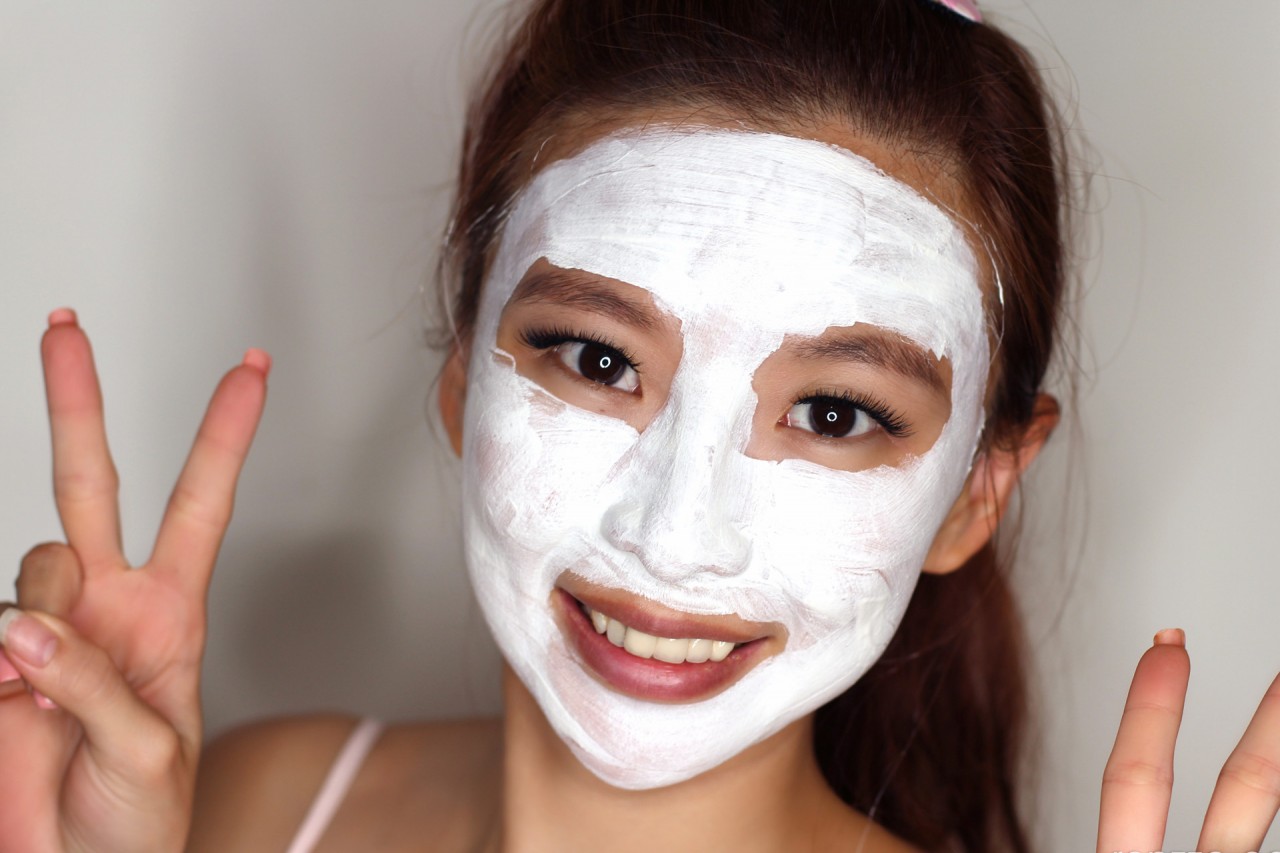 It's a Monday and I ought to be sharing a more lighthearted post to ease the dreariness that happens at the beginning of every work week. Maybe cute kitten photos or puppies bouncing on soft cotton sheets might be more soothing. Instead, the first photo you see on my blog is my messy makeup free face with a huge zit on my forehead. I used artificial lighting to take this photo as it was taken in the pre-dawn early hours of the morning. And yes, I discovered my horrible zit a Monday, just not this particular Monday.
To be honest, my skin is not usually abhorrent (for my age at least) but during "that time of the month" my hormones gets a little wacky and little bumps and zits starts popping. I really hate waking up to see blemishes on my skin.
Photos taken are all without any edit so you can see my "just out of bed" skin in it's full glory. My skin type is sensitive combination and using the wrong products, having polluted air or even harsh sunlight can all trigger breakouts. However, I've learnt to understand the signs my skin tells me and have developed an understanding with simple beauty routines that can help keep my skin looking clear on most days.
Even with all that care, zits still do appear. Normally, I'll apply a stringent toner and leave it for a week for it to resolve on its own. Recently, I found a quicker more efficient way to deal with it using Clinique's anti-blemish solutions.
Clinique sent me their Anti-Blemish Solutions Oil-Control Cleansing Mask, Anti-Blemish Solutions Clinical Clearing Gel and the Cheek Pop Blusher. The blusher is really pretty and I'll share some photos of that at the end of this post but it's their Anti-Blemish Solutions that really made an impact for me.
This soothing natural clay-based mask helps heal blemishes, prevent breakouts and keep skin shine-free. The medicated formula goes deep to clean and unclog pores, rid skin of excess oil.
The Clinique Anti-Blemish system is a whole range of products but I used my own cleanser and toner before applying the Clinique Oil-Control Cleansing Mask. You can apply it with your hands but I used a mask brush for a more even application. Squeeze the tube gently so you don't squeeze  out more product then you need.
One of the things I love about this mask is that it only takes 5 mins so you won't fall asleep waiting for it to take effect. I put on the mask, play a couple games of Tsum Tsum on my phone or check a few emails and it's ready to be rinsed off.
The gentle, non-drying formula doesn't irritate my sensitive skin. Right after washing the mask off, the face immediately feels cleaner with no traces of any oil. The mask has become a favourite and I use it as part of my weekly deep cleansing routine even when I have no pimples.
After masking, I spray some hydrating mist and slap on a very light moisturiser before using the Clinique Clinical Clearing Gel.
The consistency of the gel and the size of the hole dispensing it is just nice so you won't make a mess when squeezing it out. Upon application I could immediately smell alcohol which is not a good sign because alcohol is drying. It may be good for the zit but alcohol wreaks havoc on sensitive skin (which I have).
Thankfully, I'm only using it as a spot treatment for my one irritating zit. The gel dries up quickly and you can go ahead to put sun screen and whatever makeup you like. I decided to go totally makeup free for the rest of the day (no BB creams, no blushers and I even omitted using tinted moisturisers which may still have some pigments) to give my skin a breather.
The results was actually quite astounding.
After 24 hours:
My zit receded and almost disappeared! There was still some redness but the bump flatten out. I immediately raved about the products to my girlfriends on LINE chats. I'm not sure which of the products I used did the most heavy lifting but I do know that by Tuesday Morning, my Monday morning zit (and blues) dissipated.
As I mentioned before, I really love the Anti-Blemish Solutions Oil-Control Cleansing Mask and use it weekly. On the other hand, due to the high alcohol content, I would only use Anti-Blemish Solutions Clinical Clearing Gel for emergency spot treatments.
Bonus Content: As promised at the beginning of the post, here are photos of the very pretty Clinique pop-cheek blush.
I love the color (04 Plump Pop) and it really does add that extra bit of color on my fair skin gorgeously.
Here's a recent photo of me when I had this blusher on.
Thanks for reading and have a March!