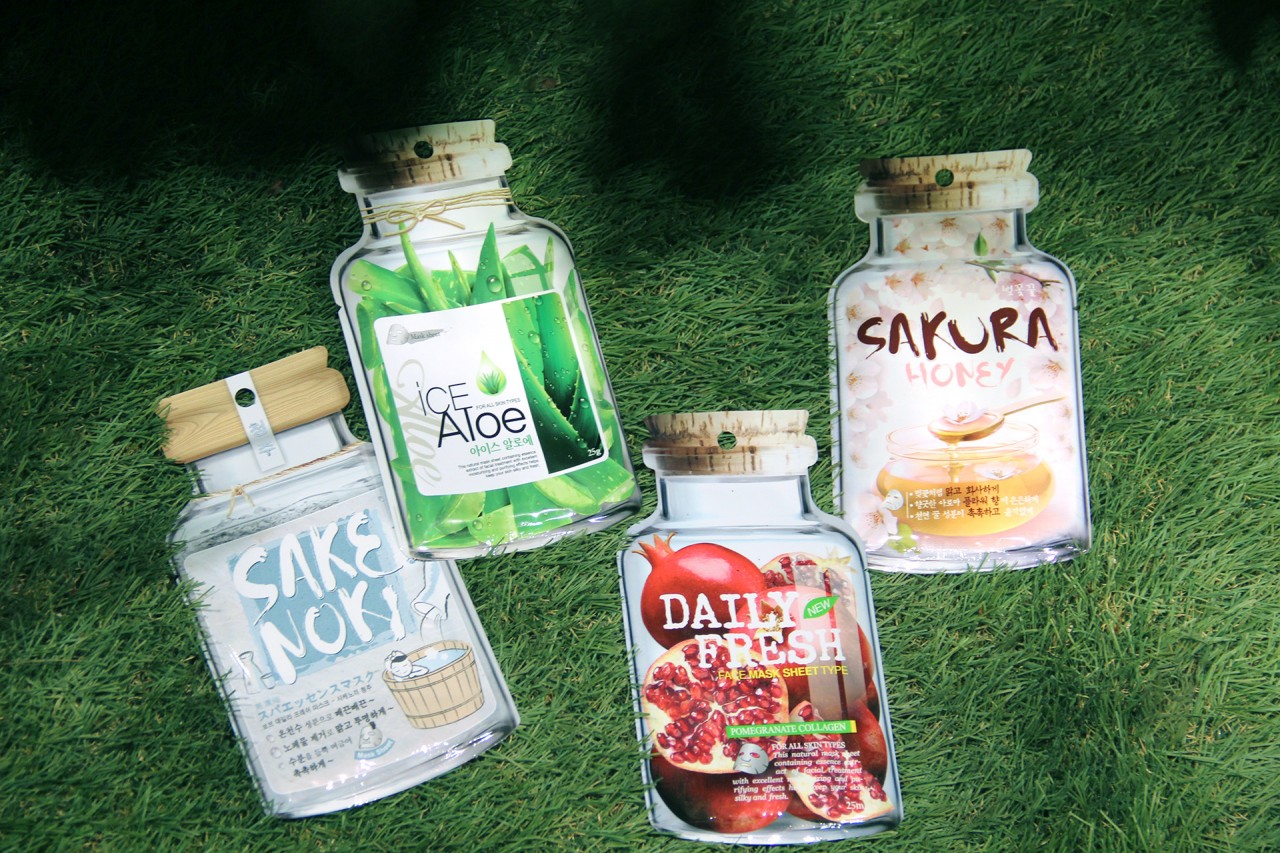 I've been doing a lot of short weekend getaways recently and sometime in August I headed over to KL, Malaysia. There are usually 2 things that I will bring on board with me when I take a flight, no matter how near or how far – facial masks and a facial mist. My skin gets dehydrated easily and flights are one of the best times for me to relax and take care of my skin as I read a book, watch a movie or just sleep.
Since the flight to KL is just too short to watch any movies, I usually pop on a mask and nap. I'll remove the mask off my face after 20 mins and pop it on my neck for another 10 mins. If the mask is still wet with lots of nutritious goodies left after that 30 mins, I'll use it to moisturize my elbows and if possible, knees. By the time I'm done I've arrived in KL. It's that short a journey!
For this trip, I tried Fresh Daily Masks which are available at Watsons for only S$2 each. These Korean masks are specially formulated by natural foods and have been voted as "The best nutrition masks in Korea". Hailing from the land of skincare, these are brought into Singapore by VOV, the same company that brought in The Face Shop to Singapore.
I like how the after effect of the mask is moisturizing but not sticky. At the end of my "masking routine" on my flight, I just sprayed my face with some facial mist to seal the moisture in, let all the surface moisture completely get absorbed then put on my powdered sunblock.
The photo of me above holding the Fresh Daily Masks is the after I've landed. My skin looks pretty fresh right? I used the pomegranate collagen mask since I had duplicates of that.
Here are the other masks from the series. There are a total of 17 but what you can find in each different Watsons store is highly dependent on stocks. Happy Masking!
*****
*****
*****
*****
*****
Outfit of the day
Here's sharing my "airport fashion" on a super early morning flight. Comfort is key.
Jacket: Drip Drops
Top: Smooch
Jeans: Topshop
Watch: Cartier
Cuff and Bag: Hermes
Shoes: Giuseppe Zanotti