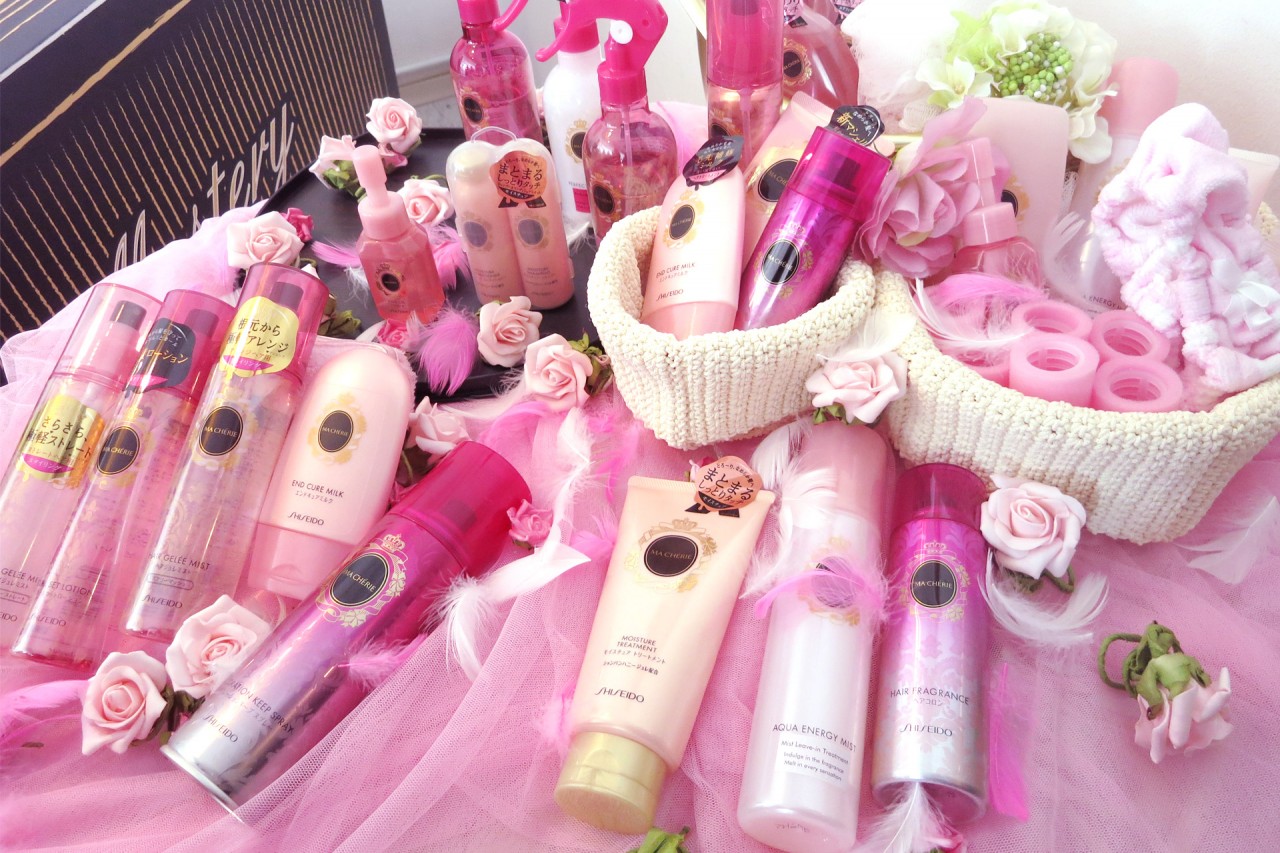 On 26th August 2013,  Ma Cherie unveiled six new treatment and styling out-of- bath products catered to a variety of different hair types, together with Majolica Majorca which launched Chapter 38 titled 'Fantastic Fantasy', at the whimsical tea party, 'Cherie Fantasy'. I'm a huge fan of both these brands and was assured a girly event!
I was handed my customized tarot card with my profile photo on it the moment I arrived and had some time to explore the many interactive stations to keep me entertained. You can choose to do crossword puzzles or guess the number of Majolica Majorca Lash Expander Edge Meister F (Black) to win more products.
For Ma Cherie, we were presented with six out-of-bath treatment and styling Ma Cherie products. Champagne Honey Gelee is the core ingredient present in all the Ma Cherie products and it helps to trap moisture to tame flyaway hair thus leaving it silky smooth.
A live hair styling demonstration showed how easy it is to transform hair with the Hair Gelee Mist (Airy Mush), Curl Set Lotion and Decoration Keep Spray.
For the The Majolica Majorca Autumn 2013, 'Fantastic Fantasy' collection, the  trend consists of rich and fun colours associated with the 'baroque' theme, where emphasis has been placed on the corner and width of the eyes to emulate a 'cat-eye effect'. Rich-toned lip colours also helps to accentuate feminine lips. The item that caught my eyes is the Majolica Majorca Lash Expander Edge Meister F (Black). This mascara can be removed easily using just lukewarm water. It's great for those who would like to travel light as you don't need to use a eye makeup remover to remove it.
The most interesting station in the whole event is the 'Mystery Magic Machine' . By inserting my customized tarot card inside this machine, it's supposed to analyze my hair type and offer me a recommended Ma Cherie product.
I was shocked  when a black-gloved hand emerged from the 'Mystery Magic Machine' to offer me a recommended treatment or styling product from Ma Cherie. There was actually someone hidden in the box to do the hair analysis!!!
Thank you Majolica Majorca x Ma Cherie for the interesting event. You  can find Ma Cherie Six Treatment and Styling Out-of-Bath Range and Majolica Majorca Chapter 38, 'Fantastic Fantasy' at all Watsons stores!