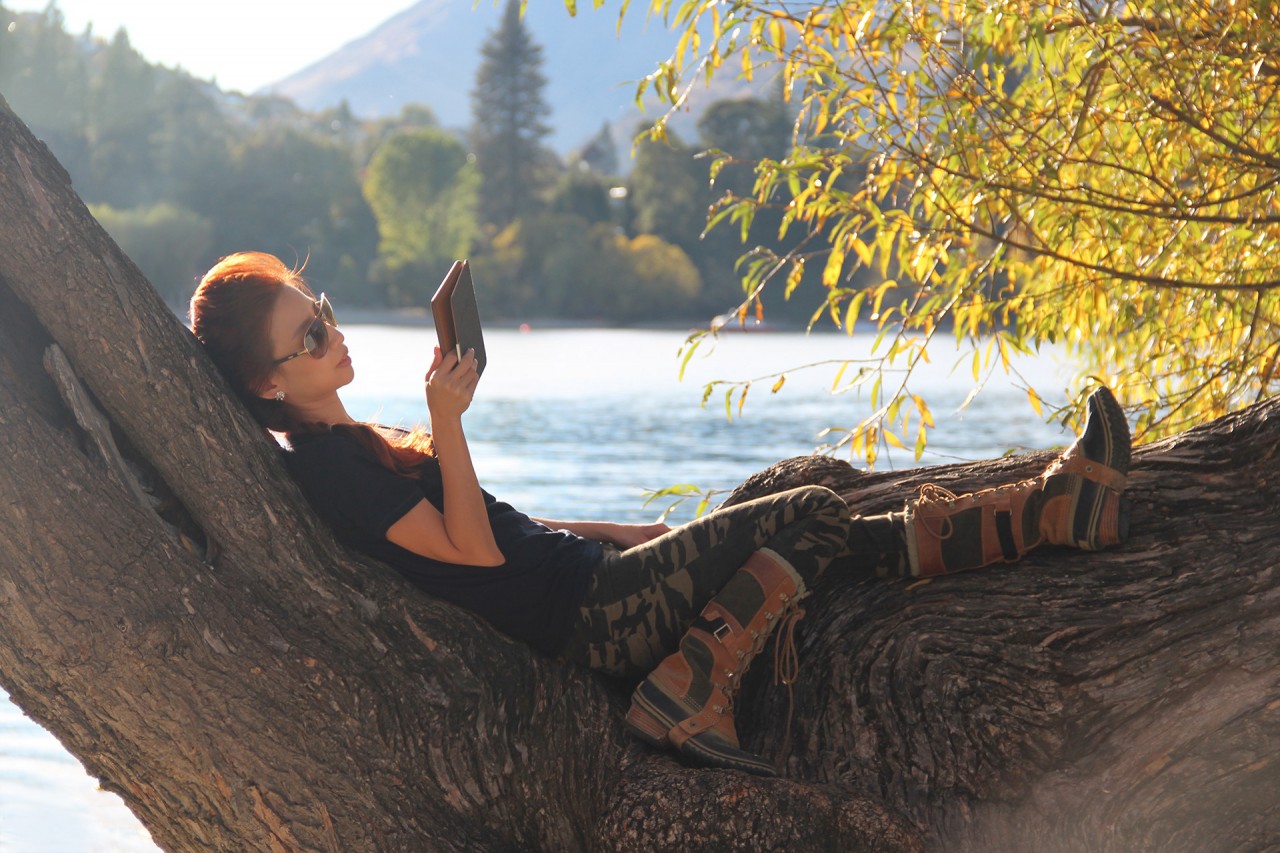 Although I'm a city girl born and bred in the city island of Singapore, I'm constantly craving to be surrounded by nature. Singapore is pretty green for a city but the intensity of nature pales in comparison to the beauty of New Zealand.
Magnificent mirror lakes, snow capped mountains, rolling hills and impressive fjords are commonplace in this blessed country. I'm spoilt for choices when it comes to finding a cosy little place to settle down with a good book.
I'm an adventure seeker but there are days where I want to just chill, indulge in a good book and let nature engulf me as I lose my awareness in a different realm.
In the cool autumn weather, I found my sweet spot in this majestic tree by the lake. The huge sturdy branches are stronger and hardier than most furnitures I've come across. I miss dearly, those simple and carefree days.
Thanks for reminiscing with me. Have a wonderful week.